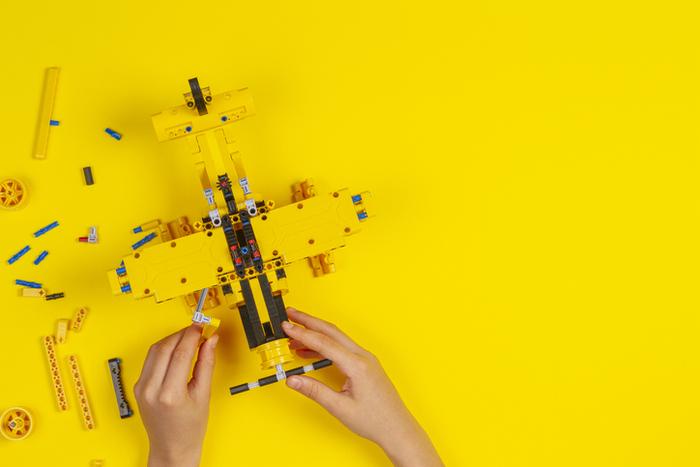 With summer vacation right around the corner, it's time for parents to start thinking about summer plans for their kids. While trips to amusement parks or days at the beach might be on your calendar, what happens when it rains? 
To help parents fill the summer days in ways that don't involve TVs, tablets, or other avenues for screen time, the Toy Association has released its top 30 Summer Learning STEAM (Science, Technology, Engineering, Arts, and Math) Toys. 
To make it on the list, toys were required to pass the Toy Association's STEAM Assessment Framework, which has three key factors: 
'Good Toy' characteristics: fun and engaging, easy to use, supports skill development, and inclusive

Prime STEAM Attributes: real-world relevance, active involvement, arts, logical thinking, free exploration, and supports step-by-step learning

Specific STEM Categories: science, technology, engineering, and math 
"The new framework provides detailed, age-by-age criteria (2-3 years, 4-6 years, 7-9 years, 10-12 years, and 12+ years) for each STEM-specific category," the Assessment Framework states. "It draws on child development milestones, a collection of U.S. learning standards, and an independent review of existing STEAM toys. 
"Working within the framework to be considered a STEAM toy, the toy must have: 
All four characteristics of a 'Good Toy' 

All six prime STEAM attributes

Potential to support at least two of the specific STEM categories
Which toys made the list?
The Toy Associations' official Summer Learning STEAM Toy List is as follows: 
92 Piece Ball Run Pack (Connetix)

Ant Mountain (Insect Lore)

Build-A-Bubble (South Beach Bubbles)

Builder Motor Set (Brio)

Carnival Plus Set (Magformers)

Cookie Festival (Weplay)

Cubendi (Fun in Motion Toys)

Curious Kingdom (Playper)

Deluxe Jumbo Cardboard Blocks (Melissa & Doug)

Discovery #MINDBLOWN Action Circuitry Electronic Experiment Set (Discovery)

Discovery #MINDBLOWN Dinosaur Construction Set (Discovery)

DUPLO My First Puppy & Kitten with Sounds (LEGO)

Freefall (ThinkFun)

Geomag 75pcs (Geomagworld)

Get Well Doctor's Kit Play Set (Melissa & Doug)

Giant Tumbling Timber (Giantville Games)

Gravitrax Starter Set (Ravensburger)

Jumbo Circus (Weplay)

Marble Rush Tip and Swirl Set (VTech)

Mini Diamond 120pc + Figures + Car Set (Picasso Tiles)

National Geographic Dinosaur Terrarium (Blue Marble)

National Geographic Mega Craft Kit (Blue Marble)

National Geographic Mega Science Magic Kit (Blue Marble)

Snap Circuits Green Energy (Elenco)

Snap Circuits Junior (Elenco)

Stanley Jr. DIY Pull Back Airplane Kit (Red Toolbox)

STEM Master Builder 24pc Set (Magformers)

STEM Master Builder 14pc Set (Magformers)

Supercolor Panels 78pcs (Geomagworld)

Trestle Tracks Deluxe Set (Fat Brain Toy Co.)
"Each of the carefully curated STEAM toys on the list can offer children hours of educational fun," said Anna Yudina, senior director of marketing at The Toy Association. "Parents can feel confident in knowing these are quality toys that will invite kids to be actively and independently involved in their learning, while teaching them fundamental STEAM skills in creative and exciting ways."