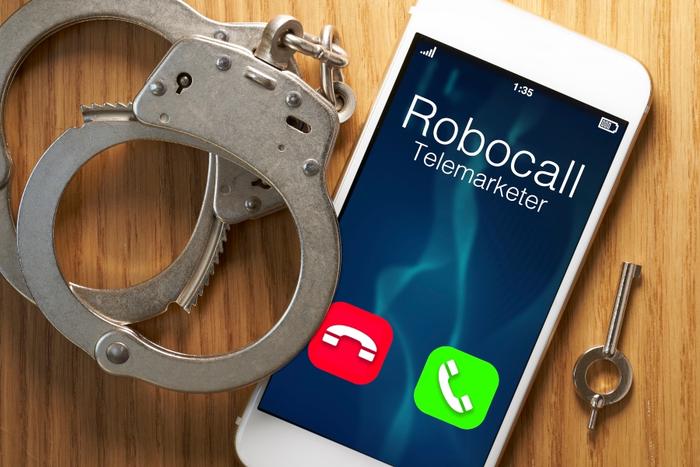 Chalk one up for AT&T, T-Mobile, and Verizon in the fight against robocalls. On Wednesday, the phone carriers stated that they are now fully compliant with the Federal Communication Commission's (FCC) anti-robocall STIR/SHAKEN protocol. Wednesday was the deadline for major phone carriers to make sure the new protocol was in place.
Going forward, there will be some awfully sad scam artists trying to hoodwink consumers into buying extended warranties and soliciting illegal solicitations. Within the U.S. wireless segment, AT&T, Verizon, and T-Mobile have nearly 270 million subscribers who are now supposedly out of reach of robocallers.
Add to that customers who use other carriers. As an example, T-Mobile provides STIR/SHAKEN implementations with AT&T, Comcast, Spectrum Voice from Charter Communications, and UScellular. Verizon Wireless does the same with Altice USA, Bandwidth, Brightlink, Clear Rate, Google Fi, Inteliquent, Intrado, Magicjack, Peerless, and Twilio.
What does STIR/SHAKEN mean and how does it work?
STIR/SHAKEN are acronyms for the Secure Telephone Identity Revisited (STIR) and Signature-based Handling of Asserted Information Using toKENs (SHAKEN) standards. 
In simple terms, what that means for consumers is that any call coming through a phone network would have its caller ID "signed" as legitimate so that anyone getting a call knows it's a real person, not a robocaller, on the other end.
"It's great that the largest carriers are finally doing more to protect their customers. Frankly, most providers could have done more years ago, but here we are. Let's celebrate where we're at," Teresa Murray, Consumer Watchdog, at the Public Interest Research Group told ConsumerAffairs.
Robocalls are still a threat
Murray said consumers shouldn't think that all illegal robocalls are going to magically stop overnight. The reason is because the majority of phone calls pass through multiple networks. 
"Think of it like a relay race, with the baton being handed to the next runner. Most calls get handed off to more than one carrier. So unless every part of the network is using the required caller ID verification, it's possible for some illegal robocalls to slip through," she said.
ConsumerAffairs asked Murray what consumers can do to add a further layer of protection against getting scammed by a robocall. Here's what she offered:
Never confirm or provide personal information to any caller you weren't expecting. Not your name, your ZIP code, your shoe size ... Nothing. If you think the call could be legitimate, call the company back at a number you look up independently.

Don't be fooled by what the caller ID says. Bad guys can still spoof their numbers to look like it's a local call or coming from a known business.

If you do pick up the phone and realize it's an illegal robocall, just hang up. Don't push any buttons to be taken off their call list. Pressing buttons just confirms that they've reached a live person.

Don't be tricked if a caller knows your name, address, family members' names, or even your Social Security number. All of this information was exposed for half of the adult population in the Equifax data breach of 2017.

Don't provide your full name on your voicemail message. There's no sense in giving a scammer more information than they may have had already.

Never pay bills or debts with gift cards. Period. Full stop. Gift cards are for gifts or to make a purchase for yourself. No legitimate operation accepts gift cards to pay for an obligation.

If someone calls you and says you're supposedly a victim of fraud, or you're behind on taxes, or your grandchild is in jail, call someone you trust before you do anything. Just saying what's going on out loud can help someone realize it's a scam.

Register all of your phone numbers with the federal Do Not Call Registry. It won't stop most illegal calls because con artists generally don't care whether they break the rules. However, your ability to lodge a report about the call with state or federal officials can start with showing that the caller violated the DNC List.

Report illegal robocalls or DNC List violations to the FTC. You should note the number on your Caller ID and any number left on the message that you're supposed to call back. You should also report illegal calls to your state attorney general.
Lastly, Murray recommends that consumers contact their carrier if they feel like they're getting an abundance of robocalls. You can ask whether the company is compliant with STIR/SHAKEN protocols and see what else can be done to stop the unwanted calls. 
"I'd recommend people use the terminology 'STIR/SHAKEN' because the carriers know darn well what you're talking about and they can't dodge your question with some fluffy, ambiguous answer about how much they focus on their customers," Murray said.