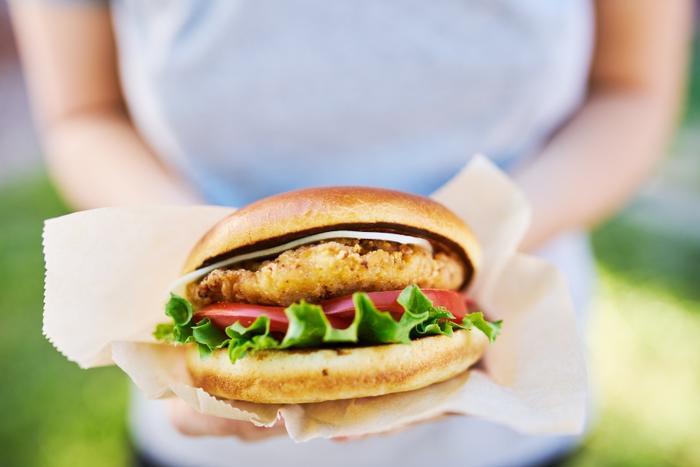 Impossible Foods, which started with a plant-based hamburger, has expanded its range of meatless products with plant-based chicken. The company has now introduced Impossible Chicken Nuggets.
The nuggets are currently being distributed to restaurant customers and may appear on menus later this week. The company has also announced plans to begin distribution to supermarkets in the coming weeks.
"We are tremendously excited about our Impossible Nuggets," said Pat Brown, founder and CEO of Impossible Foods. "But this launch isn't really about nuggets. It's about the historic inflection point we've reached. For the first time, consumers unquestionably prefer meat made from plants instead of meat from an iconic animal."
To back up that claim, the company released details of a blind taste test that it conducted among consumers in the Dallas area. It said 7 out of 10 consumers, described as meat-eaters who also occasionally consumed plant-based meat, preferred the Impossible Nuggets.
"In the battle for the future of food, this is the first time David has categorically bested Goliath, but it won't be the last," Brown said.
'Battle for the future of food'
Impossible Foods won FDA approval for its plant-based hamburger in 2018. Shortly afterward, it inked a deal with Burger King for its "Impossible Whopper." The new sandwich is credited for an uptick in Burget King sales, thanks to appreciative customers like R.A. of Rochester, N.Y.
"BK was one of the first chain restaurants to offer a vegetarian burger, and has stepped up their game by adding the Impossible Whopper to the menu,"R.A. wrote in a ConsumerAffairs post. "Grain-based veggie burgers are good (it's all about the condiments!) but I'm happy to be able to enjoy something that I loved back in the day, without the guilt!! Thanks BK, for being ahead of the trend!!"
But not everyone was a fan. K., of Katy, Texas, told ConsumerAffairs that they didn't find it that appetizing.
"Was it 'good?' NO," K. wrote. "Was it edible? BARELY."
Chicken popularity creates shortages
But if Impossible Nuggets find more consumers like R.A. and fewer like K., it could help relieve recent chicken shortages that have cropped up during the pandemic. Thanks to popular fast-food chicken sandwiches, various surveys show that chicken has overtaken beef as consumers' top meat choice.
Among the restaurants that will soon be offering Impossible Chicken Nuggets are David Chang's fried chicken concept Fuku in New York City; Marcus Samuelsson's comfort food eatery Red Rooster in Harlem and Miami; Sean Brock's fast-food tribute Joyland in Nashville; Tal Ronnen's Los Angeles hotspot Crossroads Kitchen; and El Alto Jr., a new family-friendly pop-up from Traci Des Jardins at the new State Street Market in Los Altos, California.
The company says Walmart, Kroger, Albertsons, Safeway, ShopRite, Giant Stores, and Gelsons will begin offering Impossible Chicken Nuggets for home chefs in the frozen aisle later this month. Its goal is to expand to more than 10,000 grocery stores later this year.