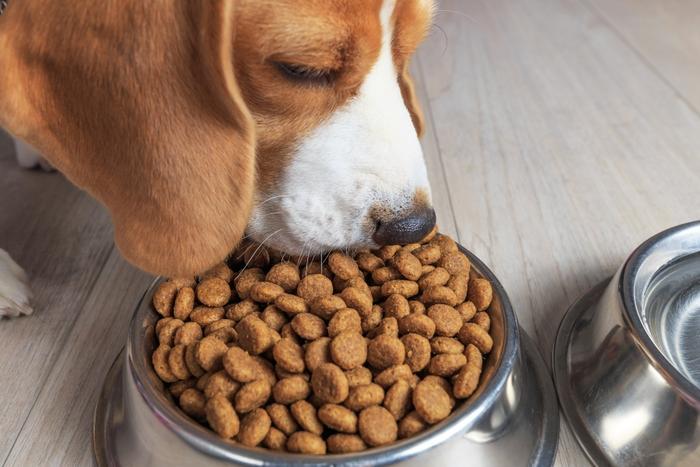 The Food and Drug Administration (FDA) has listed 16 brands of dog food it suggests may be associated with heart disease in dogs, the latest step in a more than year-long investigation.
The FDA began investigating last July when it reported a sharp increase in the number of cases of a form of heart disease in dogs called dilated cardiomyopathy, or DCM. The ailment is linked to congestive heart disease in dogs.
After analyzing the cases, the FDA has listed the brands of dog foods each affected animal was fed. The FDA posted the brands and other data here.
"It's important to note that the FDA doesn't yet know how certain diets may be associated with DCM in some dogs," the agency said in a statement. "However, the FDA is first and foremost a public health agency, and takes seriously its responsibility to protect human and animal health. In the case of DCM, the agency has an obligation to be transparent with the pet-owning public regarding the frequency with which certain brands have been reported."
To better characterize diets reported in DCM cases, the FDA said it examined product labels to determine whether the product was grain-free and whether the products contained peas or other lentils, including chickpeas, beans, or potatoes.
The FDA said more than 90 percent of products were "grain-free," and 93 percent of reported products had peas and/or lentils.  A far smaller proportion contained potatoes.
Industry response
The pet food industry is cautioning consumers against a rush to judgment. In a statement, the Pet Food Institute (PFI) notes that an investigation into the role of diet and DCM in animals is likely to take years to complete.
"PFI members take seriously their commitment to provide safe pet food that delivers complete and balanced nutrition, and they welcome new information that can help them keep this commitment," the group said. "Member company scientists, veterinarians, and nutritionists are currently working closely with one another, ingredient suppliers and veterinarians to further advance the understanding of this issue."
Individual pet food manufacturers that appear on the FDA's list made stronger statements. Zignature flatly states there is no connection between its products and DCM, pointing to its own third-party internal studies.
Champion Petfoods, maker of Arcana and Orijen, said it is currently conducting its own study to determine the cause of DCM in animals. In a statement, the company also called the FDA's publishing of pet food brands "misleading" because the agency admits it has no evidence of a link between the pet food brands and the disease.