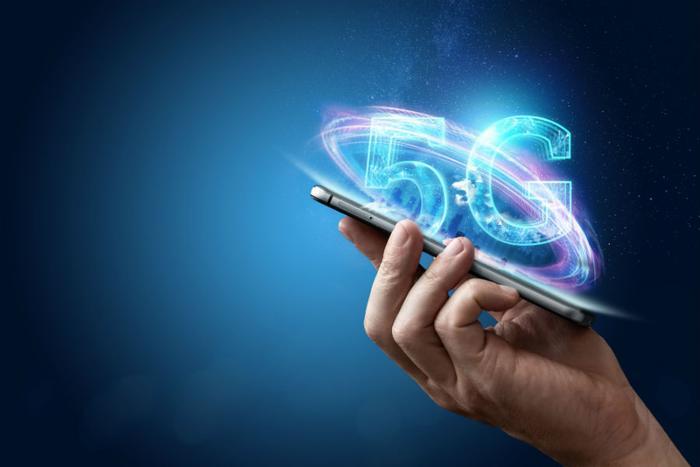 Now that Dish Network has been set up as a fourth wireless provider in the wake of Sprint and T-Mobile's merger approval, the satellite TV company isn't waiting for the ink to dry.
Dish Chairman Charlie Ergen has made clear he plans to push ahead immediately in building out a 5G wireless network, an enormously expensive undertaking. In an interview with Axios just hours after the Justice Department greenlighted the merger, Ergen said he hopes to be providing 5G service in at least one market by the end of 2020.
Dish stepped into the role of wireless provider as a condition for regulators to allow Sprint and T-Mobile to merge because of worries the combination would reduce competition and hurt consumers. Both merger partners provided assets to Dish, including spectrum, to help it get up and running.
Part of the problem facing the satellite TV provider is that it currently has no existing wireless network. It will have to build a 5G network from scratch while its competitors will build on top of their existing 4G LTE networks.
Getting a boost from Boost
Dish is acquiring Sprint's Boost Mobile as part of the deal and Ergen said one of the first steps the company will take is to make the prepaid service more competitive, even expanding beyond the prepaid market.
The deal approved by the government requires T-Mobile and Sprint to open up dozens of retail locations to Dish, as well as more than 20,000 cell sites. Dish will also get "a seven-year wholesale agreement allowing it to sell T-Mobile wireless service under the Dish brands."
While that most likely will help, Dish still faces significant challenges in leaping into the wireless business. However, it has strong incentives to do so. Satellites are aging technology and 5G could prove to be a much faster and more efficient way to distribute video programming.
Keeping pace with DIRECTV
Dish competitor DIRECTV is owned by AT&T which is currently building its own 5G network. For Dish to remain competitive it may have to bite the 5G bullet.
Roger Entner, a telecom analyst and founder of Recon Analytics LLC, told Bloomberg News that Dish will likely have to spend at least $20 billion dollars in the short term to build a network that could make use of the massive amounts of spectrum it owns.
And that may be just the beginning. More spending will be needed to establish a retail network and market the new service, competing with the huge ad budgets of Verizon, AT&T, and the newly combined Sprint and T-Mobile.