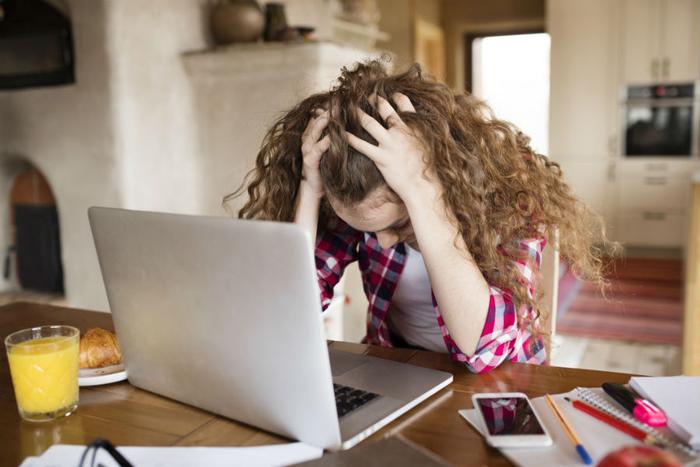 A new study conducted by researchers from the Children's Hospital of Philadelphia explored how teens' experiences with cyberbullying may have detrimental effects on their mental health. Their findings showed that young people are more likely to attempt suicide and have suicidal thoughts when they're bullied online. 
"At a time when young adolescents are spending more time online than ever before, this study underscores the negative impact that bullying in the virtual space can have on its targets," said researcher Dr. Ran Barzilay. "Given these results, it may be prudent for primary care providers to screen for cyberbullying routinely in the same way that they might screen for other suicide risk factors like depression. Educators and parents should also be aware of the substantial stress bullying in the cyberworld places on young adolescents." 
Mental health risks
For the study, the researchers analyzed data from over 10,000 U.S. children between the ages of 10 and 13 who were enrolled in the Adolescent Brain Cognitive Development (ABCD) Study. The kids answered questions about their experiences with cyberbullying and any history of suicidal thoughts or attempts. They also answered another survey about any traditional, offline bullying that they'd experienced or engaged in. 
The study showed that children who experienced cyberbullying were at a higher risk of having suicidal thoughts and attempting suicide. Nearly 9% of the group reported a history of cyberbullying, while 7.6% of the kids reported dealing with suicidality in some way. 
One interesting note from the study is that kids who were bullied online weren't necessarily being bullied in person. The study showed that traditional bullying also differed from cyberbullying in how it affected the bullies. While those who cyberbullied others weren't affected from a mental health perspective, offline bullies and targets of offline bullying were likely to struggle with suicidal thoughts and attempts. 
The researchers also found that children who were victims of cyberbullying were likely to struggle with mental health regardless of outside factors, such as school environment, family conflict, racial discrimination, parental relationships, and negative life events. 
Moving forward, the researchers hope that experts utilize these findings to improve suicide prevention strategies for young people. 
"Our findings suggest being a target of cyberbullying is an independent risk factor for youth suicidality," said Barzilay. "For policymakers wishing to optimize youth suicide prevention efforts, this study should further encourage interventions for those who are being bullied online."