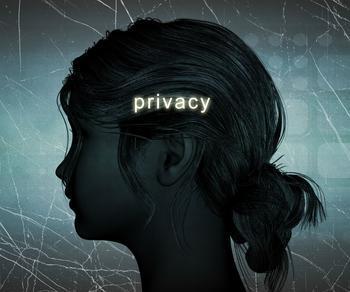 Comcast is objecting to proposed rules that would outlaw the growing practice of charging broadband subscribers who don't agree to watch behaviorally targeted ads.
The Federal Communications Commission (FCC) is considering a rule that would do just that, but rather than protecting consumers, Comcast says it "would harm consumers by, among other things, depriving them of lower-priced offerings."
In a filing with the FCC, Comcast argues that, "a bargained-for exchange of information for service is a perfectly acceptable and widely used model throughout the U.S. economy, including the Internet ecosystem" and says it is "consistent with decades of legal precedent and policy goals related to consumer protection and privacy."
But FCC Chairman Tom Wheeler notes some crucial distinctions in the case of broadband advertising. In a July 11 letter to Rep. Michael Burgess (R-Texas), Wheeler observed that: "A consumer, once connected to broadband service, cannot simply avoid the network in the same manner as a consumer can instantaneously (and without penalty) switch search engines, surf among competing websites, and select among diverse applications."
Wheeler said consumers wanting to switch services would face charges including: "(1) early termination fees; (2) installation fees; (3) activation fees; and (4) the cost of new or replacement equipment (if owned equipment is not compatible with the new service)."
Wheeler noted that even if the consumer could afford those costs, many cities lack a competing broadband provider. 
"Devastating impact"
Privacy groups beg to differ. The non-profit advocacy organization Free Press says widespread adoption of the practice would have a "devastating impact on our most vulnerable populations."
"It could mean that only people with the necessary financial means could protect their privacy and prevent their ISPs from sharing their personal information with predatory online marketers," said Sandra Fulton, Free Press' government relations manager, in a blog posting.  
"Under pay-for-privacy models, consumers who are unable to pay the higher broadband cost will likely see their ISPs share their data with shadowy online data brokers who use this information to tailor marketing messages," Fulton said. "While unregulated and unaccountable data brokers are a threat to everyone's privacy, they're notorious for targeting low-income communities, people of color and other vulnerable demographics."
Senators object
Senators Elizabeth Warren (D-Mass.) and Bernie Sanders (I-Vt.) are supporting the FCC's proposed rule. In a letter to the FCC, the senators said, "Every click a consumer makes online paints a detailed picture of their personal and professional lives, and this sensitive information should be protected by strong privacy standards." 
"Not only is a pay-for-privacy standard counter to our nation's core principle that all Americans have a fundamental right to privacy, but it also may disproportionately harm low-income customers, the elderly, and other vulnerable populations," the senators wrote.