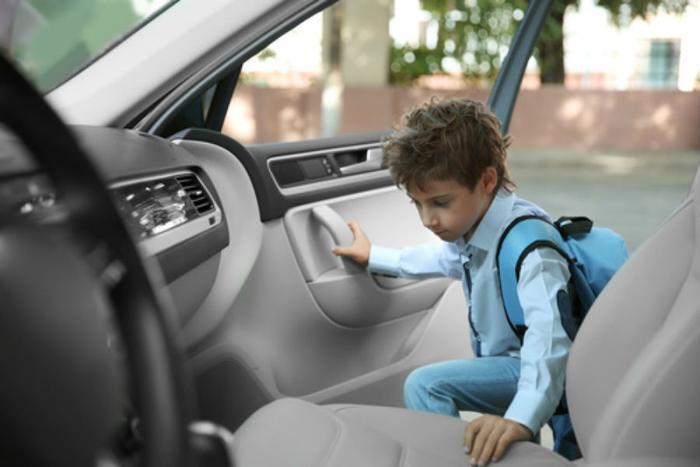 Kango, a rideshare and childcare service named "Best Uber for Kids" in 2017 by San Francisco magazine, is joining forces with Chrysler in a partnership that the two companies are calling the "first of its kind."
Starting this fall, the automaker and the family rideshare service will make a fleet of new Chrysler Pacifica Hybrid minivans available to Kango drivers.
The app-based rideshare service transports youngsters from preschool age to high school age. Through the partnership, the companies aim to "make it easier for parents to manage conflicting priorities at work" while providing assurance that their kids are being transported to their activities in a safe environment.
Trusted drivers
"All pre-screened Kango drivers and sitters have experience caring for kids and must pass our rigorous selection process, which includes in-person interviews, background checks, fingerprinting, and more," Kango explains on its website.
"When you sign up, you gain access to this group of providers and can request their help whenever you need it," the company said, noting that its service is "fully insured and licensed by the Public Utilities Commission."
Eligible Kango drivers will soon be able to lease the kid-friendly Chrysler Pacifica Hybrid to transport children in the San Francisco Bay area.
'Ultimate family vehicle'
Families are given the option to meet their child's driver or caregiver beforehand. Additionally, Kango will provide car seats or booster seats if needed.
The Chrysler Pacifica Hybrid comes loaded with more than 100 safety and security features, making it an ideal vehicle for transporting pint-sized passengers. 
"Kango is excited to partner with Chrysler to make its new Pacifica Hybrid minivans available to our eligible drivers," said Sara Schaer, CEO of Kango, in a statement.
"In addition to being a green vehicle with the best mileage of any minivan, the Chrysler Pacifica Hybrid will help us meet the growing demand for shared carpool rides for groups of kids going places," said Schaer. "Drivers save money on gas. Kids are delighted with the minivan's kid-friendly features. It's a win for everyone."