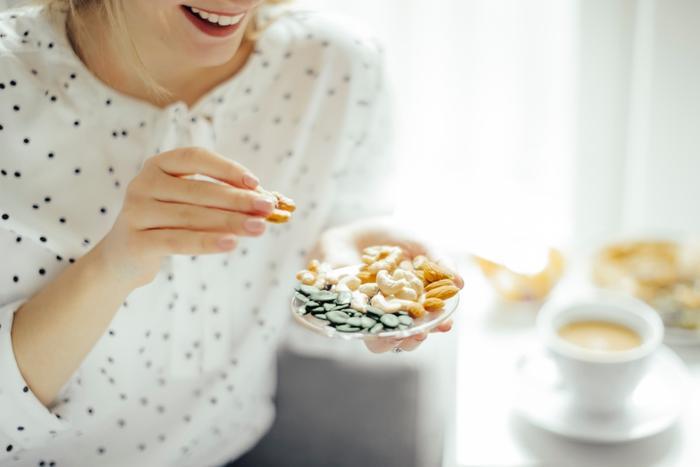 The 44th annual Winter Fancy Food Show, held in San Francisco last month, has identified key food trends for 2019. According to expert panels at the show, food is now less about taste and more about where it came from and how it was produced.
"Sustainability and social good, through upcycling, ethical sourcing, diverse crops, and cause-related products, are growing ever more in popularity," said Denise Purcell, head of content for the Specialty Food Association, the show's sponsor. "We saw this emerging at the Summer Fancy Food Show this past June, and it's really come to life here at the Winter Fancy Food Show."
Other trends that emerged at the winter show are single serve foods that can be consumed on the go and specialty jerky.
"We're seeing a whole new way of eating and snacking," Purcell said. "Innovation is happening very quickly within the industry and it's exciting to see how these trends will evolve over the next few months."
Many vendors used the winter show to introduce products reflecting biodiversity. They included products utilizing Bambara, promoted as a "complete food." Bambara seeds are ground up and used in various foods for their high protein content.
Other trendy ingredients include Pongamia -- a tree that produces seeds similar to soybeans -- and fonio, a gluten-free "ancient African supergrain."
Barnacle Foods was on hand to provide samples of its kelp salsa and kelp pickles; Blue Evolution promoted its kelp-based pasta and salad; and New Frontier Foods offered Ocean's Halo, a kelp-based "superfoods" drink.
New food from old food
Upcycling -- producing foods from discarded food ingredients -- is also in vogue. Render Foods promoted a vegetable drink made from leftover pickle juice, and Renewal Mill is producing chocolate chip cookies made with okara, a "superfood" harvested from the pulp of organic soybeans that is created during soymilk production.
Food producers are also focusing on products that support a protein-rich diet and introduced a number of jerky products. They include Maruden Company's cod and salmon jerky, Shima's jerky chips, True Jerky's jerky trail mix, and Bovino's crispy beef jerky.
Other food innovations include fruit- and vegetable-based flour and nuts and oats as plant-based dairy alternatives.