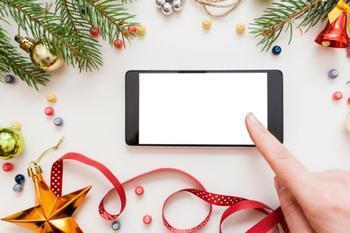 With the holidays just around the corner, there may be a few parties or family gatherings in your future. If you're a parent, you'll likely be facing many additional holiday-related stressors.
From baking for a holiday party at your child's school to checking off a seemingly endless shopping list, parents have their work cut out for them around the holidays. Luckily, several apps are available to help moms and dads survive the holiday hustle and bustle.
While each app has its own forte, this selection may help take away some of the stress a parent often feels while navigating a busy holiday season with kids.
Apps for a worry-free holiday
Whether you've got food allergies to consider at Thanksgiving or gift ideas to keep track of ahead of the holidays, these apps may help keep you organized and calm.