How often have you found yourself staring at your closet? Can you see all the items you need? Is it a mess of clothes and shoes? If you said "yes" to any of these questions, these closet organizing ideas are for you.
1. Space-saving clothes hangers
If you have no more room in your closet, this is an excellent option for you. Space-saving clothes hangers let you hang your clothes vertically to help maximize your closet space. All you do is hang your clothes through the holes on the plastic device and then hang the entire unit to the closet rod.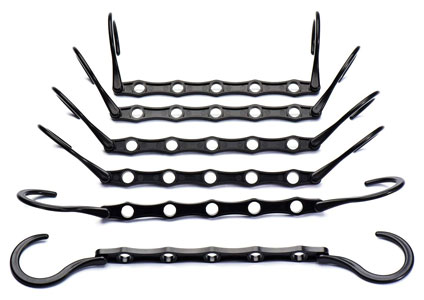 Cascading hangers
Hang vertically or horizontally
2. Multilayer pant hangers
If you own several pants or skirts, then a multilayer hanger is for you. You can layer your clothes along the bars of this hanger, saving you real space and giving you the ability to see what's inside your closet. You can also use it for ties and scarves!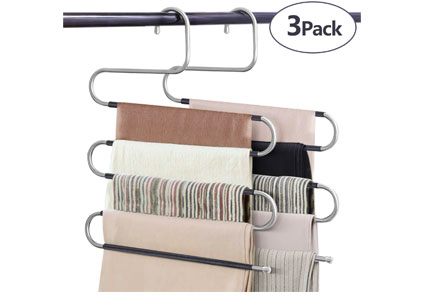 Stainless steel
Holds 5 pieces of clothing
3. Hanging shoe shelves
Shoe storage can be the bane of most closets. There are so many shoe organizers to pick from, but if you want something to keep shoes off the ground, a hanging shoe shelf is for you. They can easily hold many pairs of shoes neatly and efficiently and bring some order to your collection.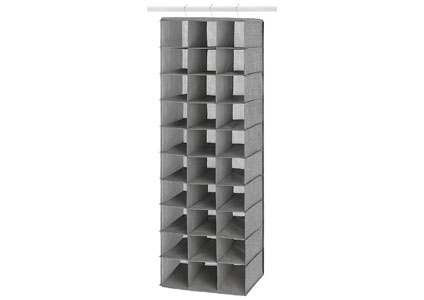 Sturdy steel frame
Breathable fabric
4. Closet storage organizer
If you absolutely hate your closet, purchase a full closet storage organizer. There are many styles and systems to choose that cater to your needs. Most have options for short hangers, long coats and even some shelving to store things like hats, ties or whatever else you need.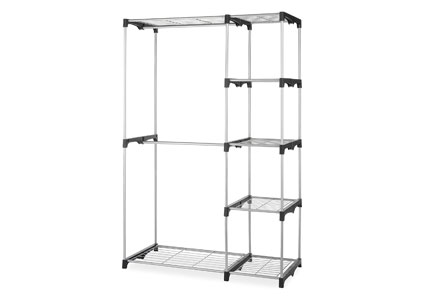 Steel frame with silver finish
Easy, no-tools assembly
Being organized is hard, but it is essential if you want to be able to find the things you need. Once done with your closet organization, time to clean your messy drawers!