Consumer Goods Prices and Inflation
A sharp drop in gasoline prices gets much of the credit
08/16/2016
|
ConsumerAffairs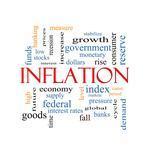 For the first time in five months, the government's Consumer Price Index (CPI) has failed to rise.
According to the Department of Labor (DOL), the CPI was unchanged in July, as energy costs declined and food prices held steady. During the last 12 months, consumer prices have risen 0.8%.
Energy costs plunged 1.6% last month following a 6.1% surge over the previous three months. A major factor in the July decline was gasoline prices, which fell 4.7%. Fuel oil costs also sli...
More
Both food and energy costs were lower
08/12/2016
|
ConsumerAffairs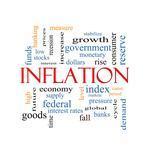 Prices one step short of the consumer level fell in July for the first time in four months.
The Department of Labor (DOL) reports the Producer Price Index (PPI) for final demand was down 0.4%, with declines in the costs of food and energy major factors. For the 12 months ended in July, the PPI declined 0.2%.
The final demand cost of goods fell 0.4%, with almost half of the decline due to a 1.1% plunge in food costs. Prices for beef and veal fell 9.8%, with the cost of gas...
More
Sort By