Consumer Goods Prices and Inflation
An increase in energy costs offset falling food prices
07/15/2016
|
ConsumerAffairs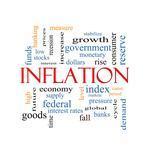 The cost of living rose in June for a fourth consecutive month.
According to the Department of Labor (DOL), the Consumer Price Index (CPI) increased at a seasonally adjusted annual rate of 0.2% largely on the strength of a jump in gasoline prices. For the last 12 months, prices are up 1.0%.
Energy prices were up 1.3% -- the fourth straight increase, although they're down 9.4% over the past year.
The big factor in the June increase was a surge of 3.3% in the cost of both ga...
More
Energy costs -- primarily gasoline -- were a major factor
07/14/2016
|
ConsumerAffairs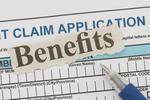 A nearly 10% surge in the wholesale price of gasoline sent the Producer Price Index (PPI) for final demand higher in June for the third month in a row.
The Bureau of Labor Statistics (BLS) reports the advance of 0.5% followed increases of 0.4% in May and 0.2% in April.
Prices for goods one step shy of the retail level shot up 0.8% last month, the largest increase since a surge of 1.2% in May 2015. Over three-quarters of June's increase was due to energy cost, which surged ...
More
Sort By