Consumer Goods Prices and Inflation
Interest rates for credit cards, home equity lines should rise
06/13/2018
|
ConsumerAffairs

By Mark Huffman
Mark Huffman has been a consumer news reporter for ConsumerAffairs ... Read Full Bio→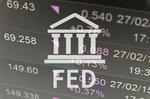 The Federal Reserve Open Market Committee has ended its June meeting and, as expected, announced a quarter percent rise in its key interest rate.
The Fed's discount rate will now fluctuate between 1.75 percent and 2.0 percent. The Fed is taking that action because the economy continues to improve, the unemployment rate continues to fall, and inflation is slowly creeping back into the economy.
Earlier this week, the Bureau of Labor Statistics reported consumer prices rose ...
More
The inflation rate for the last 12 months is 2.8 percent
06/12/2018
|
ConsumerAffairs

By Mark Huffman
Mark Huffman has been a consumer news reporter for ConsumerAffairs ... Read Full Bio→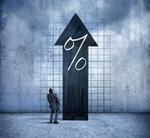 In case you hadn't noticed, inflation is on the rise.
The government reports the Consumer Price Index (CPI) for May rose 0.2 percent on the heels of a similar increase in April. Over the last 12 months, the inflation rate is 2.8 percent, with prices rising faster than incomes.
Costs for gasoline and shelter rose fastest during the month. The gasoline index was up 1.7 percent, even as some other energy costs went down. The overall energy index gained 0.9 percent in May.
The...
More
Sort By