Consumer Goods Prices and Inflation
Gasoline and housing led the increase
08/13/2019
|
ConsumerAffairs

By Mark Huffman
Mark Huffman has been a consumer news reporter for ConsumerAffairs ... Read Full Bio→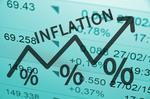 Inflation picked up its pace in July but is still relatively low, according to the latest report from the Labor Department.
The Consumer Price Index (CPI) rose 0.3 percent in July after going up just 0.1 percent in June. Over the last 12 months, the inflation rate is 1.8 percent, just below the Federal Reserve's desired inflation rate of 2 percent.
July prices rose mainly on the basis of more expensive housing and gasoline, though gas prices have dropped in August and are...
More
There's little in the government's report that would lead the Fed to hike rates
05/10/2019
|
ConsumerAffairs

By Mark Huffman
Mark Huffman has been a consumer news reporter for ConsumerAffairs ... Read Full Bio→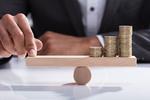 Even with sharply rising gasoline prices in much of the nation, inflation was fairly tame last month. The Labor Department reports that the Consumer Price Index rose 0.3 percent in April following a 0.4 percent increase in March.
Gasoline accounted for much of the increase, rising 5.7 percent. The overall energy index was up 2.9 percent.
Partially offsetting more expensive gasoline, food prices actually went down in April, recording their first decline in nearly two years...
More
Sort By