Consumer Goods Prices and Inflation
The increase means a bump in 2018 Social Security benefits
10/13/2017
|
ConsumerAffairs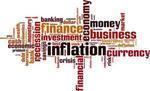 The cost of living moved upward in September, due in large part to rising gasoline costs.
According to the Bureau of Labor Statistics (BLS), the Consumer Price Index (CPI) rose a seasonally adjusted 0.5 percent last month and is up 2.2% over the last 12 months.
Because of that year-over year bump, more than 66 million people on Social Security will see their benefits rise 2.0 percent next year.
Information on Medicare changes for 2018 will be announced later.
Energy prices ...
More
The surging cost of gasoline was a huge factor
10/12/2017
|
ConsumerAffairs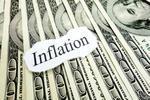 Wholesale prices pushed higher in August, with rising gasoline costs figuring strongly in the mix.
The Bureau of Labor Statistics (BLS) reports its Producer Price Index (PPI) for final demand shot up a seasonally adjusted 0.4 percent in September after rising 0.2 percent in August and dipping 0.1 percent in July.
For the 12 months ended in September, the PPI was up 2.6 percent, the sharpest increase since the year ended in February 2012.
The cost of goods jumped 0.7 percen...
More
Sort By