Consumer Goods Prices and Inflation
The Labor Department reports that 2019's inflation rate was 2.3 percent
01/14/2020
|
ConsumerAffairs

By Mark Huffman
Mark Huffman has been a consumer news reporter for ConsumerAffairs ... Read Full Bio→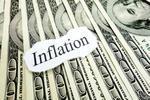 The Labor Department reports its Consumer Price Index (CPI), the chief way it measures inflation, rose 0.2 percent in December, a slowdown from the 0.3 percent rise the month before.
Taking the previous 11 months into consideration, the official inflation rate for all of 2019 was 2.3 percent, in line with the Federal Reserve's target. Even so, it was the largest 12-month increase in prices since 2018.
But whether or not you felt financially stressed last month all depends...
More
A new survey shows women are pressured by rising prices more than men
11/14/2019
|
ConsumerAffairs

By Mark Huffman
Mark Huffman has been a consumer news reporter for ConsumerAffairs ... Read Full Bio→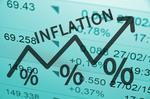 The latest report from the government on consumer prices shows inflation remains tame, but a survey of consumers shows something different. Many consumers, especially women, don't think they're keeping up.
The Bureau of Labor Statistics reports that the Consumer Price Index (CPI) rose in October by 0.4 percent, creating an inflation rate of 1.8 percent over the last 12 months. That's slightly below where the Federal Reserve would like to see prices.
The official inflation...
More
Sort By