Consumer Goods Prices and Inflation
But most of the increase was fueled by gasoline prices
04/10/2019
|
ConsumerAffairs

By Mark Huffman
Mark Huffman has been a consumer news reporter for ConsumerAffairs ... Read Full Bio→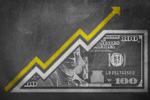 Inflation jumped in March due to higher gasoline prices and rising food costs.
The Labor Department reports that the Consumer Price Index (CPI) rose 0.4 percent in March, twice the rate of February's increase. Despite the sizable increase, inflation over the last 12 months is still running just under the Federal Reserve's target of 2 percent.
Consumers saw the biggest price hikes last month in gasoline and other energy costs. That category was up 3.5 percent, accounting f...
More
Inflation for non-food and non-energy items hold steady near 2 percent
03/21/2019
|
ConsumerAffairs

By Gary Guthrie
Gary Guthrie covers technology and travel for the ConsumerAffairs news ... Read Full Bio→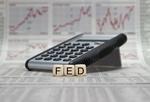 Borrowers and lenders alike breathed a collective sigh of relief on Wednesday as Federal Reserve Chairman Jerome Powell's forecast gave two thumbs up. In a nutshell, Powell's outlook was affirmative.
"My colleagues and I have one over-arching goal: to sustain the economic expansion with a strong job market and stable prices for the benefit of the American people. The U.S. economy is in a good place, and we will continue to use our monetary policy tools to keep it there,"...
More
Sort By