Consumer Goods Prices and Inflation
Falling gas prices offset increases elsewhere
03/15/2017
|
ConsumerAffairs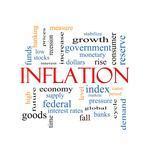 The Department of Labor's (DOL) Consumer Price Index (CPI) posted its smallest advance since last July -- rising just 0.1% in February. That put the gain over the last 12 months at 2.7%.
The slight monthly increase came as gasoline costs fell, partially offsetting increases in other categories including food, housing, and recreation.
Energy prices fell 1.0%, in February, its first decline since last July, with gasoline costs down 3.0%. Other major components were up, with...
More
Energy costs played a big part in the increase
03/14/2017
|
ConsumerAffairs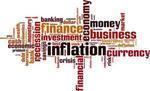 The cost of living one step shy of the consumer level -- referred to by the Bureau of Labor Statistics (BLS) as the Producer Price Index (PPI) for final demand -- rose at a seasonally adjusted rate of 0.3% last month.
For the 12 months ended February 2017, wholesale prices were up 2.2%, the largest advance since an increase of 2.4% in the 12 months ended March 2012.
Over 80% of the February advance was due to a 0.4% increase for services, the sharpest since last June. A m...
More
Sort By