Consumer Goods Prices and Inflation
Energy costs were a major contributor
05/12/2017
|
ConsumerAffairs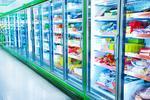 A smidgeon of inflation in April.
The Labor Department (DOL) reports its Consumer Price Index rose a slight 0.2% on a seasonally adjusted basis in April, and is up 2.2% over the last 12 months.
The price of energy shot up 1.1% last month after falling in March and February. Gasoline which was down 6.2% in March, jumped 1.2%, while natural gas was up 2.2% and electricity rose 0.6%.
Over the past 12 months, gasoline is up 14.3%, natural gas has surged 12.0%, while electricit...
More
Weekly jobless claims were on the decline
05/11/2017
|
ConsumerAffairs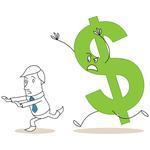 Wholesale prices, or what the government calls the Producer Price Index (PPI) for final demand, headed higher last month as the cost of services rose.
According to the Bureau of Labor Statistics (BLS), the PPI was up a seasonally adjusted 0.5% in April after dipping 0.1%. For the 12 months ending in April, the PPI is up 2.5%, the largest increase since a 2.8% gain in the year ended February 2012.
Almost two-thirds of April's can be attributed to prices for services, which...
More
Sort By