Consumer Goods Prices and Inflation
Falling energy costs and steady food prices get the credit
07/14/2017
|
ConsumerAffairs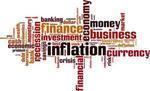 A break from inflation to kick off the summer.
The Labor Department (DOL) reports its Consumer Price Index (CPI was unchanged in June, thanks to a drop in energy costs and no movement in food prices.
Over the last 12 months, the CPI is up 1.6%.
The 1.6% decline in energy costs was spearheaded by a drop of 2.8% in the price of gasoline, following May's plunge of 6.4%. Electricity and natural gas costs were also lower, falling 0.6% and 0.2% respectively.
Energy costs have ris...
More
The cost of services rose for a fourth straight month
07/13/2017
|
ConsumerAffairs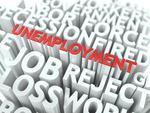 The prices of goods and services one step shy of the consumer level -- the Producer Price Index (PPI) for final demand -- barely budged last month.
The Bureau of Labor Statistics (BLS) reports the inflation gauge inched up a seasonally adjusted 0.1% in June following no change in May and an 0.5% surge in April.
For the 12 months ended in June, the PPI was up 2.0%.
The cost of services was responsible for 80% of the increase with an advance of 0.2% -- the fourth consecutive ...
More
Sort By