Consumer Goods Prices and Inflation
A rise in food prices was a factor
08/11/2017
|
ConsumerAffairs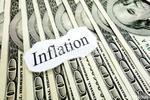 Inflation on the consumer level as measured by the Department of Labor's (DOL) Consumer Price Index (CPI) inched up a seasonally adjusted 0.1% in July as the costs of food, housing, and medical care all headed higher.
For the last 12 months, prices are up 1.7%.
The cost of food rose 0.2% last month following no change in June. Grocery store prices (food at home) were up 0.2%, thanks to rising costs for fish and eggs (both +0.7), fruits & vegetables (+0.5) and dairy & rela...
More
First-time jobless claims were on the rise
08/10/2017
|
ConsumerAffairs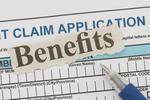 The cost of the things we buy edged lower on the wholesale level.
What the Bureau of Labor Statistics (BLS) calls the Producer Price Index (PPI) for final demand inched down a seasonally adjusted 0.1% in July after rising 0.1% in June and holding steady in May.
For the 12 months ended in July, the PPI is up 1.9%.
The cost of services dropped 0.2% last month, accounting for over 80% of the decline in the July PPI. It's the first decrease since February.
On the other hand, pri...
More
Sort By