Consumer Goods Prices and Inflation
Initial jobless claims fall to lowest level since '73
11/17/2016
|
ConsumerAffairs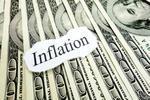 The  Department of Labor (DOL) reports prices were up a seasonally adjusted 0.4% in October and have jumped 1.6% over the last 12 months.
As was the case in September, rising gasoline and housing costs were behind the increase in the CPI. The 7.0% surge in the cost of gas accounted for more than half of the increase. Housing prices rose 0.4% for a second straight month.
The cost of energy, due largely to the aforementioned increase in gas prices, was up 3.5% last month -- ...
More
While goods prices were on the rise, the cost of services declined
11/16/2016
|
ConsumerAffairs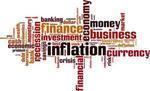 Wholesale prices, or what the Labor Department calls the Producer Price Index (PPI) for final demand, held steady in October for the second time in three months.
The PPI rose 0.3% in September and, for the 12 months ended in October, was up 0.8%, the largest such increase since a 0.9% advance in December 2014.
Within final demand in October, a 0.4% increase in the index for final demand goods offset a 0.3% decline in prices for final demand services.
A surge in energy cost...
More
Sort By