Consumer Goods Prices and Inflation
Falling gasoline prices offset rising costs for food, shelter, and healthcare
04/11/2018
|
ConsumerAffairs

By Mark Huffman
Mark Huffman has been a consumer news reporter for ConsumerAffairs ... Read Full Bio→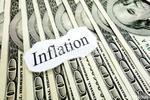 The government's gauge of consumer prices fell in March, pulled lower by an unexpected decline in gasoline prices.
The Consumer Price Index (CPI) fell 0.1 percent after rising 0.2 percent in February. It was the first drop in prices in almost a year.
That's not to say everything was cheaper last month. The costs of food, shelter, and medical care were all higher in March, but they were outweighed in the CPI by a 4.9 percent drop in prices at the pump.
When you strip out fo...
More
Gasoline and rents kept inflation in check
03/13/2018
|
ConsumerAffairs

By Mark Huffman
Mark Huffman has been a consumer news reporter for ConsumerAffairs ... Read Full Bio→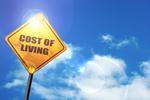 The cost of living rose in February, but not as much as in January. Lower gasoline prices and moderating rents helped keep inflation in check.
The Labor Department reports the Consumer Price Index (CPI), a measure of the cost of goods and services at the retail level, rose a modest .02 percent last month, slowing from .05 percent in January.
Over the last 12 months, the nation's inflation rate sits at 2.2 percent, just above the Federal Reserve's inflation target of 2.0 p...
More
Sort By