Consumer Goods Prices and Inflation
A government report puts the annual inflation rate at 2.9 percent
08/10/2018
|
ConsumerAffairs

By Mark Huffman
Mark Huffman has been a consumer news reporter for ConsumerAffairs ... Read Full Bio→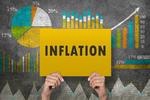 The Consumer Price Index (CPI) rose 0.2 percent in July, putting the inflation rate for the last 12 months at 2.9 percent, slightly above the Federal Reserve's target.
July's increase in the cost of living was led by the cost of putting a roof over your head. The shelter index jumped 0.3 percent last month, accounting for nearly 60 percent of the seasonally adjusted monthly increase in the Bureau of Labor Statistics' all items index.
Food costs were up by a more modest am...
More
But the rate that influences mortgages crosses a key threshold
08/01/2018
|
ConsumerAffairs

By Mark Huffman
Mark Huffman has been a consumer news reporter for ConsumerAffairs ... Read Full Bio→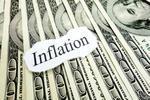 The Federal Reserve Open Market Committee concluded its regular meeting today, saying it was keeping the federal funds interest rate at its present level, between 1.75 percent and 2 percent.
The Fed has been raising the rate about three times a year since late 2016 after a decade of keeping it near zero percent. As the economy has recovered, the Fed has said it wants to "normalize" rates so they can be lowered again in the event of another recession.
In its statement foll...
More
Sort By