Consumer Goods Prices and Inflation
Gasoline and housing costs were the main culprits
09/14/2017
|
ConsumerAffairs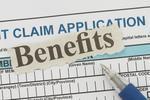 The latest government tally shows the CPI was up 0.4% last month, and 1.9% on a year-over-year basis.
Hurricane Harvey had a very small effect on survey response rates, according to DOL, with price collection late in the month disrupted in just two of the 87 collection areas.
Energy costs jumped 2.8%, the largest monthly increase since January. The price of gasoline surged 6.3% after holding steady in July, while natural gas fell 0.5% on top of the previous month's 2.3% de...
More
Rising energy costs were a major factor
09/13/2017
|
ConsumerAffairs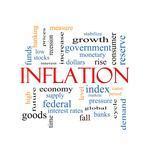 Inflation on the wholesale level, one step shy of what consumers pay for goods and services, edged higher in August.
What the Department of Labor (DOL) calls the Producer Price Index (PPI) for final demand was up a seasonally adjusted 0.2% last month after declining 0.1% in July and rising 0.1% in June.
For the 12 months ended in August, the PPI is up 2.4%.
A 0.5% increase in the cost of goods accounts for three-quarters of the advance in August, while services prices were...
More
Sort By