Consumer Goods Prices and Inflation
Rising gasoline prices sent consumer prices higher in September
10/18/2016
|
ConsumerAffairs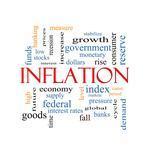 It's not much, but monthly Social Security and Supplemental Security Income (SSI) payments will be going up next year.
The Social Security Administration reports more than 65 million recipients will see a 0.3% increase in their benefits in 2017.
The more than 60 million Social Security beneficiaries will see the cost-of-living adjustment (COLA) starting in January, while increased payments to more than 8 million SSI beneficiaries will begin later this year -- on December 3...
More
Prices for food and energy were unchanged
09/16/2016
|
ConsumerAffairs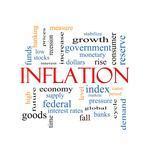 The government's Consumer Price Index (CPI) rose slightly in August as steady food and energy costs mitigated increases in rising shelter and health care prices.
The Bureau of Labor Statistics (BLS) reports the CPI was up a scant 0.2% last month, with prices over the last 12 months gaining 1.1%
As it was a month earlier, the cost of food was unchanged in August, with food at home -- grocery store prices -- falling 0.2%. Meats, poultry, fish, and eggs were down 0.4%, the 1...
More
Sort By