Consumer Goods Prices and Inflation
Falling energy costs kept prices in check
06/14/2017
|
ConsumerAffairs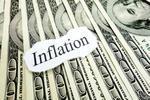 A drop in energy costs helped put the brakes on inflation on the consumer level in May.
The Labor Department (DOL) reports its Consumer Price Index (CPI) fell a seasonally adjusted 0.1% last month, bringing the rise in consumer prices over the last 12 months to 1.9%.
The price of energy fell 2.7% following April's increase of 1.1%. The biggest factor last month was gasoline, which plunged 6.4%. That offset increases in natural (+1.9%) and electricity (+0.3%) . Over the pa...
More
Services prices rose, while the cost of goods moved lower
06/13/2017
|
ConsumerAffairs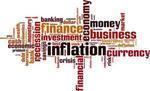 The cost of goods and services one step shy of the retail level held steady in May.
According to the Bureau of Labor Statistics (BLS), its Producer Price Index (PPI) for final demand was unchanged last month following a surge of 0.5% in April and a 0.1% dip in March.
For the 12 months ended in May, the PPI is 2.4%
The cost of goods fell 0.5% last month the biggest decline since a drop of 0.6% in February 2016. Most May's decline was in energy prices, which plummeted 3.0%, ...
More
Sort By