Consumer Goods Prices and Inflation
Consumer prices fell during March
04/14/2017
|
ConsumerAffairs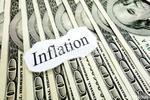 Falling gasoline prices helped push the cost of living lower in March.
Figures released by the Bureau of Labor Statistics (BLS) show the Consumer Price Index (CPI) was down a seasonally adjusted 0.3% last month, the first one-month decline since February 2016.
The March decrease held price increases to 2.4% over the last 12 months.
Energy prices were down 3.2% in March following February's drop of 1.0%. Gasoline led the decline, plunging 6.2%, followed by natural gas (-0.8...
More
Initial jobless claims inched downward last week
04/13/2017
|
ConsumerAffairs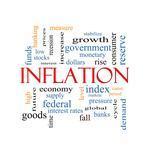 The Bureau of Labor Statistics (BLS) reports a decline of 0.1% following advances of 0.3% in February and 0.6% in January pushed the PPI up 2.3% for the 12 months ended March 2017 -- the sharpest increase since a 2.4% gain during the 12 months ended March 2012.
Three-fourths of last month's decline came in prices for services, which fell 0.1%. More than half of that was the result of a 0.1% dip for services less trade, transportation, and warehousing. Costs for trade serv...
More
Sort By