Consumer Goods Prices and Inflation
Jobless claims head higher
01/13/2017
|
ConsumerAffairs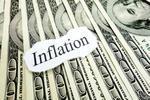 Last month's seasonally adjusted increase of 0.3% follows an advance of 0.4% in November and no change in October. For all of 2016, wholesale prices were up 1.6% after falling 1.1% the year before.
Almost 80% of the December increase came from an increase of 0.7% in prices for goods. Within that category, energy prices were up 2.6%, with gasoline costs surging 7.8%. In addition, prices for light motor trucks, jet fuel, iron and steel scrap, chicken eggs, and liquefied pet...
More
Some economists suggest the pace of economic growth will remain slow
12/16/2016
|
ConsumerAffairs

By Mark Huffman
Mark Huffman has been a consumer news reporter for ConsumerAffairs ... Read Full Bio→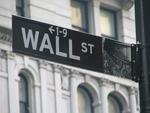 Since the day after election day, Wall Street has been on a tear, with the major stock averages moving into record territory day after day.
Analysts say much of the advance has been due to a change in economic outlook. A Trump administration is expected to spend more on infrastructure and lower the corporate tax rate. That, in turn, is expected to spur economic growth.
Treasury Secretary-designate Steve Mnuchin is on record predicting sustained economic growth of 3% or mo...
More
Sort By