Consumer Goods Prices and Inflation
Gasoline costs were sharply higher
01/18/2017
|
ConsumerAffairs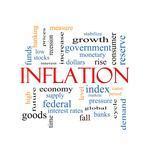 A 3.0% spike in the cost of gasoline sent consumer prices higher last month.
The Bureau of Labor Statistics (BLS) reports the December Consumer Price Index (CPI) rose 0.3% and is up 2.1% for all of 2016.
Energy costs shot up 1.5% in December -- the fourth straight increase -- led by a 3.0% increase in the price of gasoline. Electricity was unchanged and the price of natural gas dipped 0.4%, its second straight decline following four months of increases.
Food prices were un...
More
Jobless claims head higher
01/13/2017
|
ConsumerAffairs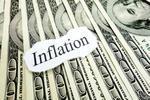 Last month's seasonally adjusted increase of 0.3% follows an advance of 0.4% in November and no change in October. For all of 2016, wholesale prices were up 1.6% after falling 1.1% the year before.
Almost 80% of the December increase came from an increase of 0.7% in prices for goods. Within that category, energy prices were up 2.6%, with gasoline costs surging 7.8%. In addition, prices for light motor trucks, jet fuel, iron and steel scrap, chicken eggs, and liquefied pet...
More
Sort By