Consumer Goods Prices and Inflation
Adobe's Digital Price Index shows big late-year price hikes
02/15/2017
|
ConsumerAffairs

By Mark Huffman
Mark Huffman has been a consumer news reporter for ConsumerAffairs ... Read Full Bio→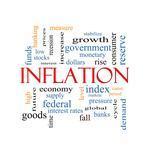 The government's latest measure of inflation at the wholesale level saw a significant jump in January.
While the Labor Department has yet to report on the latest inflation number at the consumer level, Adobe's Digital Price Index (DPI) suggests consumers are paying more for things than they were last year, at least when they shop online.
The DPI tracks $7.50 out every $10 spent online with the top 500 U.S. retailers. In the last two months it started tracking prices for f...
More
Rise was propelled mostly by gasoline costs
02/14/2017
|
ConsumerAffairs

By Mark Huffman
Mark Huffman has been a consumer news reporter for ConsumerAffairs ... Read Full Bio→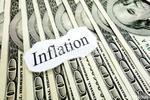 The government reports inflation at the wholesale level surged in January, rising 0.6%. That reflects an increase in costs before goods go on sale to consumers. At some point, however, consumers should expect to pay at least some of those costs.
Most of the January increase was for food, energy, and trade services. When those categories are stripped out, the Producer Price Index rose just 0.2%.
Prices for what are known as final demand goods moved up 1.0% in January, the ...
More
Sort By