Consumer Goods Prices and Inflation
A government report may settle nervous stock traders
10/11/2018
|
ConsumerAffairs

By Mark Huffman
Mark Huffman has been a consumer news reporter for ConsumerAffairs ... Read Full Bio→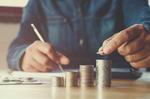 Despite the stock market's recent hand-wringing over inflation, there was little evidence of it in the U.S. economy last month.
The government's Consumer Price Index (CPI) rose a modest 0.1 percent in September, a slowdown from August's 0.2 percent rise. For the last 12 months, the nation's inflation rate is 2.3 percent.
Fears of rising prices have driven stock prices sharply lower this week, mainly because interest rates paid on government bonds have moved significantly ...
More
After years of being cheap, the cost of money is going up
09/20/2018
|
ConsumerAffairs

By Mark Huffman
Mark Huffman has been a consumer news reporter for ConsumerAffairs ... Read Full Bio→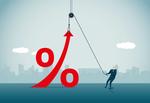 Just as consumers are finally increasing their incomes, they face another rising cost. Just about every type of consumer loan is getting more expensive.
This week, the yield on the Treasury Department's 10-year bond rose above three percent and appears poised to keep climbing. Even if you don't have money invested in bonds, it could affect you if you're buying a home or refinancing.
That's because mortgage rates are tied to the 10-year note. When its yield goes up, so do ...
More
Sort By