Consumer Goods Prices and Inflation
Prices for food and energy were unchanged
09/16/2016
|
ConsumerAffairs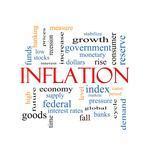 The government's Consumer Price Index (CPI) rose slightly in August as steady food and energy costs mitigated increases in rising shelter and health care prices.
The Bureau of Labor Statistics (BLS) reports the CPI was up a scant 0.2% last month, with prices over the last 12 months gaining 1.1%
As it was a month earlier, the cost of food was unchanged in August, with food at home -- grocery store prices -- falling 0.2%. Meats, poultry, fish, and eggs were down 0.4%, the 1...
More
A drop in food prices played a major role
09/15/2016
|
ConsumerAffairs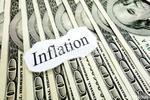 Inflation on the wholesale level -- what the government calls "the Producer Price Index (PPI) for final demand" -- showed no change last month, according to figures released by the Department of Labor (DOL) The PPI was also unchanged for the 12 months ended in August.
The cost of goods one step shy of the retail level was down 0.4%, with 80% of that due to a decline of 1.6% in food costs. In addition, energy prices were down 0.8%.
A breakdown shows meat prices fell 3.6%, ...
More
Sort By