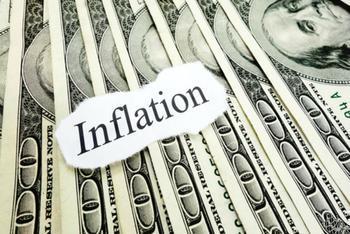 The Labor Department reports that 2019's inflation rate was 2.3 percent
The Labor Department reports its Consumer Price Index (CPI), the chief way it measures inflation, rose 0.2 percent in December, a slowdown from the 0.3 percent rise the month before.
Taking the previous 11 months into consideration, the official inflation rate for all of 2019 was 2.3 percent, in line with the Federal Reserve's target. Even so, it was the largest 12-month increase in prices since 2018.
But whether or not you felt financially stressed last month all depends...