Consumer Goods Prices and Inflation
Increases in the cost of food and health care were balanced by cheaper gasoline
02/14/2019
|
ConsumerAffairs

By Mark Huffman
Mark Huffman has been a consumer news reporter for ConsumerAffairs ... Read Full Bio→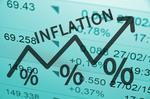 You might not notice any change in the high cost of college or health care, but the overall inflation rate didn't budge in January.
The Bureau of Labor Statistics reports that the Consumer Price Index (CPI) was unchanged last month. For the year, the CPI is up only 1.6 percent, well below the Federal Reserve's target of 2 percent.
Food and energy costs, which together were lower in January, kept the CPI in check. When those two categories are removed, prices were up 0.2 p...
More
A government report may settle nervous stock traders
10/11/2018
|
ConsumerAffairs

By Mark Huffman
Mark Huffman has been a consumer news reporter for ConsumerAffairs ... Read Full Bio→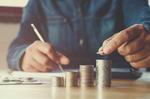 Despite the stock market's recent hand-wringing over inflation, there was little evidence of it in the U.S. economy last month.
The government's Consumer Price Index (CPI) rose a modest 0.1 percent in September, a slowdown from August's 0.2 percent rise. For the last 12 months, the nation's inflation rate is 2.3 percent.
Fears of rising prices have driven stock prices sharply lower this week, mainly because interest rates paid on government bonds have moved significantly ...
More
Sort By