Compare Antivirus Software Reviews
Antivirus software is used to detect, prevent and remove viruses and spyware, stop hacking and phishing attacks and protect consumers from identity theft. This software is essential to prevent loss of data and personal information and to keep computers and mobile devices running effectively.
Most antivirus software now runs on PC, Mac and Android and iOS mobile devices and may include a firewall to prevent access to computers and networks. Parental monitoring options keep minors protected by limiting access to selected websites.
Read more
Top 10 Best Rated Antivirus Software companies

Read 158 Reviews

Total Defense protects all your internet-connected devices from viruses, malware, identity theft and more, PCs, Macs and Android Devices. Free setup and installation and free phone support from their friendly support team. Find out more

Read 70 Reviews

Webroot's SecureAnywhere is a cloud-based anti-virus product that protects PC users from viruses, malware, identity theft and more. The company was founded in 1997, and it is headquartered in Colorado.

Read 67 Reviews

In business since 1990, Panda Security offers antivirus and malware prevention technology to home users and businesses in over 180 countries.

Read 19 Reviews

VIPRE Security was founded in 1991 and offers affordable internet security for home or business computers. VIPRE keeps your computers safe from viruses with an interface that is easy to use. You can contact VIPRE for a free trial.

Read 103 Reviews

MyCleanPC is a downloadable tool that will optimize your computer by removing unnecessary files and repairing system errors. It's available for computers running Microsoft Windows Vista SP2, Windows 7, Windows 8 or Windows 10.

Read Expert Review
Be the first one to rate this company

Malwarebytes is a company committed to giving consumers a way to be malware-free. Their benefits are that they clean infections, prevents future infections, blocks malicious websites, scans fast and hides from malware.

Read 10 Reviews

ESET is a company dedicated to providing virus-protection solutions for both home and corporate users. It creates different types of anti-virus security products that work across a range of platforms.

Read Expert Review
Be the first one to rate this company

Bitdefender is a Romanian internet security company. It offers computer security software including anti-virus and anti-spyware programs to protect your laptop, PC and any connected devices. It also has free software options.

Read 627 Reviews

Norton AntiVirus is a virus-protection program developed by Symantec. It offers an array of security services for computer protection and also provides consumers with educational resources on how to stay safe online.

Read 624 Reviews

McAfee specializes in comprehensive anti-virus solutions and technology-security services for both consumers and businesses worldwide. The company, based in Santa Clara, California, is a subsidiary of Intel.
Antivirus software expert reviews

VIPRE is an award-winning internet security solution for your home or business. It uses advanced AI systems, cloud-based threat assessment systems and real time behavior monitoring to protect you against cyber attacks.
VIPRE Home: VIPRE Home provides firewall protection, network monitoring, file scanning, email security, antivirus protection and more for your home computer for $38.95 per year. You can add up to 10 computers on your plan for additional fees.
Business: VIPRE offers its same security protection product to businesses. You can buy the software for five work computers for total of $120 per year, or $24 per seat per your. VIPRE's rates decrease as you add more seats, meaning you could pay as little as $12 per seat per year for your business.
Free trial and demo: You can try VIPRE Security free for 30 days for your home PC. If you need security solutions for your business, VIPRE can set you up with a free quote and demo as well.
U.S. based support: VIPRE Security is made in the United States, and they offer free tech support for customers in the U.S.
Easy to use: VIPRE has taken extra care to make sure its product is easy to use. Menus make it easy to schedule scans, find updates, quarantine infected files and anything else you need to do to keep your information safe.
Best for: home and business PC users who need easy protection.
Read 19 Reviews

Total Defense software protects your internet-connected devices from malware and viruses. It is a subscription service that you can renew annually for optimal protection, and the company guarantees results.
Services: In addition to malware and virus protection, Total Defense also offers PC tuneups and online backup services.
Protect all your devices: Total Defense can protect all of your internet-connected devices, like laptops, desktops, tablets and more. For $60 you can cover five devices for a year; if you need more coverage, you can always add it on.
Free tech support: You can call the tech support or customer care line weekdays during business hours for help with downloading, installation, updates and more.
Automatic renewal service: Total Defense automatically renews your service at the end of a year so you don't have to go a day without protection. Of course, you can also cancel your service at any time.
Virus-free guarantee: If a virus happens to slip through Total Defense's protections, the company will remove it for free. If they can't, you'll get your money back. They also have a money-back guarantee if you aren't happy with the service up to 60 days after your purchase.
Best for: people with internet-connected devices and computers to protect from viruses and malware.
Read 159 Reviews

Based in Spain, Panda Security is a multinational company focusing on antivirus software and cyber-security technology. Panda Security operates in over 180 countries and boasts more than 30 million users.
Home user protection: Panda Security offers one free month of its Panda Protection software, which protects all of your devices including smartphones and smartwatches. The technology allows you to lock and wipe your devices remotely at any time.
Family monitoring: For users with children, Panda Protection allows you to monitor what other users are doing on the internet. You can block inappropriate content and keep track of users' locations.
Home user pricing: Panda Security offers a $3.99 per month plan with device and family monitoring. For $6.99 per month, you can add privacy protection. Plans can be cancelled at any time.
Business security: Panda Security offers businesses endpoint protection, systems management, integration of all IT infrastructure devices and email protection. Panda has over 15,000 corporate customers around the world.
Collective intelligence: Panda Security uses data sharing to collect millions of users' information on malware attacks, which increases the software's adaptability to new challenges.
Best for: home users and businesses looking for an all-in-one virus and malware protection package.
Read 68 Reviews

Founded in 1987, McAfee is a longstanding and trusted name in antivirus software for consumers and business because of how the company has continued to advance products to keep up with a changing industry over the years. Now a part of Intel Security Group, the brand will be eventually be renamed.
Read More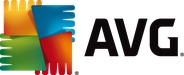 AVG Technologies specializes in software for consumer and business internet security, personal privacy and identity protection. Founded in 1991, AVG now serves over 200 million monthly active users.
Read More

Norton Antivirus has been protecting computers since 1982 and was purchased by the software development company Symantec in 1991. The Norton Security division offers antivirus and other security solutions for home and business.
Read More

Trend Micro is a global security software company that was founded in Los Angeles, CA, in 1988. They develop security software for the home, business and cloud computing environments.
Read More

Kaspersky Anti-Virus was developed in 2006 by Kaspersky Lab, an international security company that operates worldwide with 300 million users. Kaspersky Lab is based in the U.K. with U.S. headquarters in Massachusetts.
Read More

Webroot Inc. is the largest private company that provides Internet security for individuals and businesses. Founded in Boulder, CO, in 1997 with offices around the world, over 7 million consumers, 1.5 million business users and 1.3 million mobile users are protected by Webroot.
Read More

ESET is an IT security company headquartered in Slovakia that  that was founded in 1992.  ESET produces a number of antivirus products for PC, Mac, Linux and Android, and iOS protection for businesses, all with a 30-day money back guarantee.
Read More

Avira Antivirus is a German multinational antivirus software company that offers Internet security for many different devices worldwide. In business since 1986, Avira launched one of the first antivirus programs.
Read More

BullGuard Antivirus is a newer player in the antivirus software arena. Established in 2002 and headquartered in London, the company's guiding principle is to provide security tools that are easy to use for the average user while maintaining the most advanced security technologies for PC and Android devices.
Read More

Malwarebytes.org - Malwarebytes started in 2004, and since then it has detected and removed over 5 billion pieces of malware while running alongside antivirus software. Today, more than 200 team members across the globe contribute to keeping Malwarebytes effective and up to date.
Multiple platforms: Malwarebytes runs on PC, Mac, Android and iOS devices to find worms, spyware, rootkits and more. You will need to install antivirus software separately; Malwarebytes detects and removes deep malicious code that is often not found by antivirus solutions.
Free: The free version of Malwarebytes is very capable at finding and removing malware, but does not run constantly in the background for real time protection. Upgrade to the paid PC premium version for $24.95 for more scanning options and always-on screening. Malwarebytes only offers a free version for Mac right now.
Business versions: Malwarebytes offers four business options with annual subscriptions for $29.95 per seat up to $49.95 per seat. Businesses with over 100 seats can contact sales to discuss pricing.
Chameleon technology: If your computer is infected, you won't need a separate bootable disk to repair it. Malwarebytes' Chameleon driver stops malware from terminating or modifying processes so you can remove malware immediately without restarting your computer.
Antivirus compatibility: Malwarebytes will run without a conflict on computers that have installed any of the antivirus software listed in this guide and many others.
Best for: Individuals, business, families and people handling highly sensitive information.

Czech-based Avast was the first company to offer home network security and is dedicated to providing free antivirus protection to homes, schools and businesses around the world. Founded in 1988 and headquartered in Prague, Czech Republic, Avast also has locations in the USA, Germany, China, South Korea and Tawain.
Read More

Headquartered in Bucharest, Romania, Bitdefender is an internet security company. Its partners and subsidiaries provide anti-virus and anti-spyware software for consumers and businesses. Bitdefender was founded in 2001.
Applications: Bitdefender's products include web protection, firewall, parental controls, encryption software and more. These can protect your computer or business network against viruses, spam, adware and more.
Protect all smart devices: These days, your PC and laptop are not the only vulnerable devices in your home. The Bitdefender BOX uses hardware, cloud technology and software to protect all of your smart home devices like smart TVs, smartphones, Wi-Fi thermostats, baby monitors and any other device or appliance that connects to the internet.
Business solutions: Bitdefender has many options for businesses of all sizes. You can protect all endpoints and data centers by fortifying your infrastructure. You can also detect persistent threats and identify and avoid cyber attacks.
Trial downloads: You can try most of Bitdefender's software solutions for free for 30 days. Just visit their website to download your trial version.
Free antivirus software: Bitdefender has several free software solutions including the Home Scanner, which detects all of your connected devices and lets you know if they are vulnerable to security risks. You can also download several free security apps for your smartphone or tablet.
Best for: individuals and small and enterprise-sized businesses.
Disclaimer
Information in this guide is general in nature and is intended for informational purposes only; it is not legal, health, investment or tax advice. ConsumerAffairs.com makes no representation as to the accuracy of the information provided and assumes no liability for any damages or loss arising from its use.
11 – 16 Best Rated Antivirus Software companies

Read 48 Reviews

Kaspersky's anti-virus software provides real-time protection from known and emerging security threats and helps improve the performance of PCs. The company first released this product in 2006.

Read 230 Reviews

AVG is a company that focuses on the digital protection and privacy for its customers. It offers cloud-based security solutions as well as security software to meet the distinct needs of consumers and businesses.

Read 65 Reviews

Trend Micro offers a wide range of security solutions for protecting consumers and businesses on multiple devices. The company was founded in 1988 and is headquartered in the Las Colinas area of Irving, Texas.

Read 76 Reviews

Avast is a company that is dedicated to making people around the world safe. The company offers three levels of protection - Free Antivirus, Internet Security and Premier.

Read 6 Reviews

Avira Antivirus is a product that is dedicated to keeping your technology devices safe and data private. The company that created the product, Avira, has been in existence for more than 25 years.

Read Reviews

BullGuard Antivirus offers comprehensive protection against different types of viruses, spyware, and malware. The company was founded in 2002, and it offers live customer support 24 hours a day.