Best Antivirus Software Companies

Written by
Antivirus software is used to detect, prevent and remove viruses and spyware, stop hacking and phishing attacks and protect consumers from identity theft. If you're comparing options, use our guide to research the best antivirus software company for you. We explain why this type of software is essential to prevent loss of data and personal information and to keep computers and mobile devices running effectively.
Why trust ConsumerAffairs?
Our recommendations are based on what reviewers say.
4,243,660 reviews on ConsumerAffairs are verified.
We require contact information to ensure our reviewers are real.
We use intelligent software that helps us maintain the integrity of reviews.
Our moderators read all reviews to verify quality and helpfulness.
Compare Antivirus Software Reviews

Read 2,774 Reviews

Total Defense protects all your internet-connected devices from viruses, malware, identity theft and more, PCs, Macs and Android Devices. Free setup and installation and free phone support from their friendly support team.

Get Pricing

Call Center Open

(877) 906-8816

Read 1,565 Reviews

Tech to Us offers a password manager and antivirus protection with its Diamond support plan. It includes unlimited US-based technology support for a flat fee. Home support plans are backed by a 100% money-back guarantee.

Get Pricing

Call Center Open

(860) 616-1109

Read 29 Reviews

VIPRE Security was founded in 1991 and offers affordable internet security for home or business computers. VIPRE keeps your computers safe from viruses with an interface that is easy to use. You can contact VIPRE for a free trial.

Chat with a ConsumerAffairs decision guide

Live agent

Read 24 Reviews

ESET is a company dedicated to providing virus-protection solutions for both home and corporate users. It creates different types of anti-virus security products that work across a range of platforms.

Chat with a ConsumerAffairs decision guide

Live agent

Read 157 Reviews

In business since 1990, Panda Security offers antivirus and malware prevention technology to home users and businesses in over 180 countries.

Chat with a ConsumerAffairs decision guide

Live agent

Read 453 Reviews

Removes and repairs software and files to increase computer speed and privacy in minutes. Works with Windows and Macs. Free diagnosis. 24/7 live tech support. 30-day money-back guarantee.

Get Started

Read 248 Reviews

Webroot's SecureAnywhere is a cloud-based anti-virus product that protects PC users from viruses, malware, identity theft and more. The company was founded in 1997, and it is headquartered in Colorado.

Chat with a ConsumerAffairs decision guide

Live agent

Read 130 Reviews

Kaspersky's anti-virus software provides real-time protection from known and emerging security threats and helps improve the performance of PCs. The company first released this product in 2006.

Chat with a ConsumerAffairs decision guide

Live agent

Read 88 Reviews

Trend Micro offers a wide range of security solutions for protecting consumers and businesses on multiple devices. The company was founded in 1988 and is headquartered in the Las Colinas area of Irving, Texas.

Chat with a ConsumerAffairs decision guide

Live agent

Read 362 Reviews

Antivirus software for Windows, Macs and Android devices. Plans for PCs and mobile devices. Offers a free version. Virus scanning, malware removal and antivirus downloads included in some plans.

Chat with a ConsumerAffairs decision guide

Live agent
What to consider before selecting an antivirus software
Security service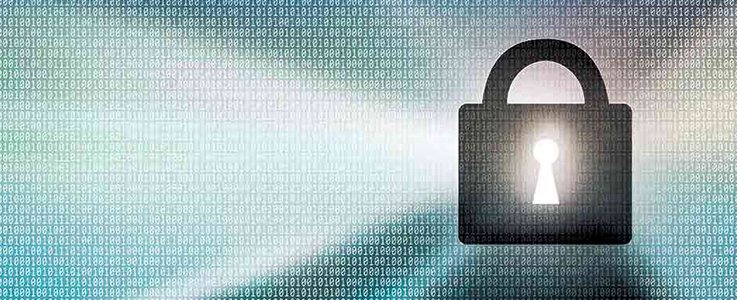 Consumers should decide what type of antivirus service they are interested in. There are three basic types of antivirus software.
Installed software: Many companies offer software via download or DVD that's installed on the computer and device. The software detects existing viruses and stops new infections.
Cloud-based: Other companies provide cloud-based services that monitor devices and scan suspicious files in the cloud in order to speed up response times.
Parental monitoring: Some virus protection companies also offer parental monitoring that can track the websites that are visited and limit access to certain sites.
Warranty
Warranties are good to have no matter what type of service a consumer is paying for. They help to cover different aspects of the service in the event something goes wrong.
Unhappy with service: If a consumer is unhappy with antivirus software, some warranties offer a refund within a certain period of time.
Data protection: Some antivirus companies offer money back if a virus or malware is found and the software can't remove it.
Software glitch: A warranty may also cover issues with the software or offer free upgrades if a known issue occurs.
Pricing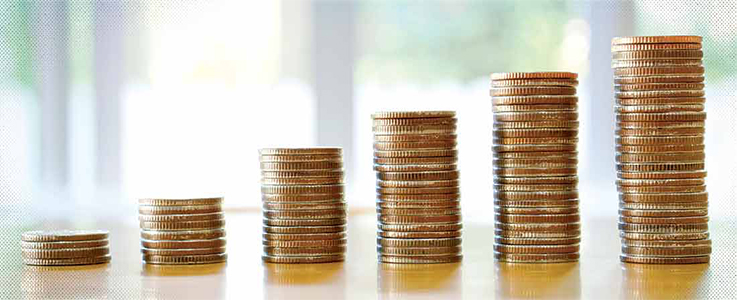 Antivirus companies can have vastly different pricing structures. Depending on the needs of the consumer, certain plans might be more appealing than others.
One-time purchase: Many antivirus software companies offer a one time download or a software DVD for a flat fee with upgrades being required annually or later. Antivirus signatures that define what the software blocks are updated as they become available.
Subscription services: Customers who opt for a subscription service get software updates as they happen along with antivirus signature updates. Subscriptions are annual and can renew automatically, and some companies offer a discount for multiple-year subscriptions.
Tiered pricing: Many companies have different tiers of pricing, usually with a basic but effective antivirus software version and one or more higher-priced versions with more features.
History
A company's history can be very informative when it comes to choosing which antivirus software company to work with.
Former clients: Check out the company's list of former clients to see if they have worked with any clients in your industry before.
Reputation: Working with established companies will sometimes result in fewer issues than brand new ones that are still working out issues.
Rate of progress: Consumers should pay attention to how often a company comes out with new products and updates its existing products and try to work only with companies that are constantly progressing.
Business vs. individual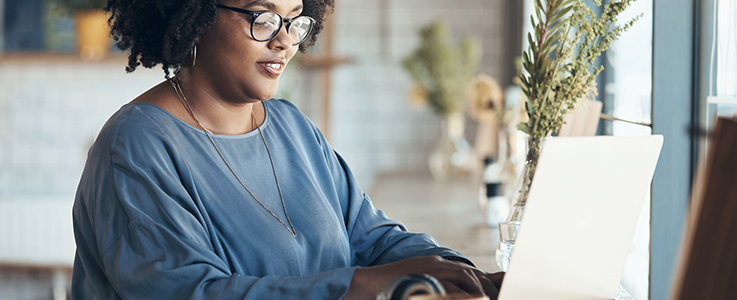 Some companies focus on home computer security while others deal with businesses. Most antivirus companies serve both markets but prioritize one.
Parental monitoring: Home computers and other devices used by households with small children should look for companies that offer parental monitoring of computers.
24/7 emergency assistance: Businesses should look for companies that can respond to security breaches immediately in order to minimize their effect.
Fast scans: Businesses should look for companies that perform fast scans daily or hourly to catch any security issues before they infect users.
Support
Customer support is a very important part of choosing an antivirus software company. Consumers should be confident that they are working with a company that has their best interests in mind and is available to assist them.
On-call assistance: If something goes wrong with the software or security service, the best companies will not only have technical experts on call to help but will have dedicated support personnel for each account in order to ensure that these issues are handled in a timely and efficient manner.
Sales: The sales process should go smoothly, but if you run into any problems support personnel should be available to help you find the product you need.
Warranties/refunds: The company should be able to quickly process warranty issues and refunds.
Types of antivirus software
PC
PC antivirus software works by scanning your system for viruses. It runs in the background of your computer at all times, scanning Internet downloads, zip files, even Word documents, for suspicious activity including viruses, worms and malware. In addition to scanning every download, antivirus software will perform full-system scans on a set schedule, usually once a week. During these full-system scans, your software will make sure there aren't any viruses hanging around dormant in unused files on your computer. You can buy PC antivirus software on a disc or have it downloaded and installed on your hard drive. Some PC software is available as a free download, while other systems come at a price. Typically, the free PC antivirus software will do the major tasks you need including checking for viruses and malware and performing routine system scans. The benefits of paying for PC antivirus software include access to a 24/7 help desk, parental controls and more elaborate firewalls to block intrusions.
Mac
Many antivirus companies develop software for Mac computers. They provide virus protection that works on Mac desktops, MacBooks, iPhones and iPads.
Cloud-based
Many companies provide cloud-based services. These are real-time services that detect something happening on a device and copy a fingerprint of it into the cloud in order to scan it immediately for viruses. This helps reduce the time it takes to detect suspicious activity or malware. The cloud works incredibly fast, making it a good choice if you have high-speed Internet. Another benefit of using cloud antivirus software is that cloud updates are done automatically by the cloud system, which means updates won't interfere with your downloads or otherwise slow down your personal computer's processing.
Mobile Devices
Most antivirus companies now offer virus protection apps for keeping smartphones and tablets free of malicious code with apps for Android, iOS and Windows Mobile devices. You can use one antivirus brand on your computer and another on your mobile devices if you like.
People who should use antivirus software
Businesses
Many businesses, both large and small, run the risk of having their entire systems infected with viruses. This can cause the company to be unable to operate, sometimes for days at a time. It's important for businesses to make sure their computers are protected with antivirus software.
Individuals
Individuals who use computers or mobile devices to connect to the Internet at home or away from home should make sure their devices are protected from viruses. Antivirus software will help ensure that they don't have to make costly replacements to products that have been compromised.
Highly sensitive information
Some people or groups have to deal with highly sensitive information such as medical records, police files, financial information, etc. These groups need to have antivirus software that is even more secure than average users need along with the infrastructure to support the software across a large network.
Families
In addition to the needs of individuals working on home computers or mobile devices, families or households with children will need extra virus protection that monitors and filters Internet usage. This helps keep children safer while they are using the Internet and is a feature that many antivirus companies offer.
Antivirus software FAQ
Is there any free virus protection software?

Yes, several companies offer free virus protection. Most of these programs are streamlined and may not provide the added features you receive with a paid subscription, but most adequately protect your computer from malicious software.
What is virus protection software?

Virus protection software's primary function is to:

Protect your computer from various external threats, such as viruses, worms and Trojan horses
Identify and remove any malware from your computer

Some software has added features, such as ad-block, anti-phishing and anti-spam functions.
Does antivirus protect against spyware?

Antivirus software typically protects against spyware, but this service may be an added feature that requires purchasing a copy or subscription. If you are looking to protect against spyware, make sure to check the features before you download any antivirus software.
Do you need antivirus software?

Antivirus software is essential when you're using the internet. Antivirus software protects you from malware that you may encounter or that is already infecting your computer.
Is it worth paying for antivirus software?

There are several benefits when purchasing software versus utilizing free antivirus software:

Several companies include added ID theft protection.
When you pay for antivirus software, it often includes comprehensive customer service.
Paid antivirus software is ad-free.
With paid antivirus software, you can protect multiple devices — your computer, phone and tablets — on one account.
Thank you, you have successfully subscribed to our newsletter!
Compare Antivirus Software Reviews

Read 952 Reviews

Norton AntiVirus is a virus-protection program developed by Symantec. It offers an array of security services for computer protection and also provides consumers with educational resources on how to stay safe online.

Chat with a ConsumerAffairs decision guide

Live agent

Read 26 Reviews

Avira Antivirus is a product that is dedicated to keeping your technology devices safe and data private. The company that created the product, Avira, has been in existence for more than 25 years.

Chat with a ConsumerAffairs decision guide

Live agent

Read 390 Reviews

Sells antivirus software. Has free and paid protection options. Website claims over 400 million users. Available for Windows, Mac, iOS and Android. Offers 30-day money-back guarantee. Provides 24/7 customer support.

Chat with a ConsumerAffairs decision guide

Live agent

Read 996 Reviews

McAfee specializes in comprehensive anti-virus solutions and technology-security services for both consumers and businesses worldwide. The company, based in Santa Clara, California, is a subsidiary of Intel.

Chat with a ConsumerAffairs decision guide

Live agent

Read 93 Reviews

Malwarebytes is a company committed to giving consumers a way to be malware-free. Their benefits are that they clean infections, prevents future infections, blocks malicious websites, scans fast and hides from malware.

Chat with a ConsumerAffairs decision guide

Live agent

Read 126 Reviews

Bitdefender is a Romanian internet security company. It offers computer security software including anti-virus and anti-spyware programs to protect your laptop, PC and any connected devices. It also has free software options.

Chat with a ConsumerAffairs decision guide

Live agent
Disclaimer
Information in this guide is general in nature and is intended for informational purposes only; it is not legal, health, investment or tax advice. ConsumerAffairs.com makes no representation as to the accuracy of the information provided and assumes no liability for any damages or loss arising from its use.
Comparing
×
You're signed up
We'll start sending you the news you need delivered straight to you. We value your privacy. Unsubscribe easily.