AVG Antivirus
Willoughby, Ohio
Consumer Complaints and Reviews

Update to free AVG Antivirus always wants to trick me into downloading Google's stuff for chrome and something else I am unable to evaluate. Be very careful to uncheck. See boxes usually hidden down in their smaller type. Free AVG works well [as far as I can tell]. The price is right. Note: Because I use free AVG Antivirus, I guess you could say that myself and lots of other users have a somewhat 'personal' relationship with AVG [see words in 'certify' area].

I bought a new computer but needed AVG to put it over on my new PC, the AVG guy took over my PC and messed it up by removing items and make shortcuts all of which did not want. When all was said and done they billed me $100!!! I had already paid for AVG for a year, I said, "No. I already paid you by way of PayPal for a year." and he said, "Then I can't help you." What the hell!!! Then he said, "Okay $90." and again I said, "No way. I already paid. Not 1 penny more." I got angry and hung the phone up, he keeps calling me want to fix it, told him not to call me again and he still does. Last call I told him I got another service and NOT TO CALL me again and that I was going to go online and complain.

On March 24, 2017, I cancelled my automatic renewal and received an email from AVG confirming my cancellation. In fact, since this had happened to me previously, I removed all AVG software from my computers and contracted with another supplier. Today I received an email advising me that my automatic subscription would be renewed on May 27, 2017. I called AVG, and after waiting on hold for 20 minutes, I was connected to a representative. Half way through describing my situation, this representative purposely hung up on me. I was upset and he didn't want to deal with me. I called back and requested to speak with a supervisor.
After researching my account she advised me that AVG had no record of my cancellation. I offered to forward the cancellation confirmation email but she refused. She told me she would cancel the automatic renewal on two of my AVG subscriptions and promised she would send me an email confirming these cancellations within 5 to 10 minutes. That was 2 hours ago and I have not received an email from her. AVG is entirely unethical in its practices. Do not do any business with them unless you are prepared to deal with a lot of headaches!!

I found out today that for ten years that AVG has been hitting one of my credit cards yearly for $69 dollars for an antivirus that has never worked from day one. When brought to their attention. Giving them the benefit of the doubt. These people informed me there would be a charge to install the software correctly. Very unprofessional with the customer service. Use this antivirus at your own risk. Do your research. This antivirus has a history of not being what it represents its self to be.

Pay attention! AVG take money from you automatically (without you use your own card) for renewing licenses up to two weeks before the expiry of the old ones. So if you do not care to remember when your license expires and you do not announce them more than two weeks before, AVG COMPANY take your money from your own account for a new license, even if the new price is higher than what you originally paid.
How do I know I can trust these reviews about AVG Antivirus?
743,097 reviews on ConsumerAffairs are verified.
We require contact information to ensure our reviewers are real.
We use intelligent software that helps us maintain the integrity of reviews.
Our moderators read all reviews to verify quality and helpfulness.
For more information about reviews on ConsumerAffairs.com please visit our FAQ.

At least when you get most viruses you don't actually notice them... Not with AVG though. With AVG you can enjoy the pleasure of constant pop ups and notifications, easily the most irritating program I have ever installed... Never again.

Around Nov 2016 my wife made the mistake of replying to a ad from AVAST (NOW AVG) saying "we can offer you a free month trial for our VPN" (New York if available and who knows where else). This VPN would shield you from anyone knowing what you were doing on the UU-net (sorry old school UNIX) and protect you from BLA, BLA, BLA.
Now if they said they could protect us from ** TRUMP the Bump I may have bought in, No such luck. The US is and will be screwed by TRUMP the Bump. But anyways politics aside she was suppose to be protected from anyone trying to hack into her outgoing /incoming data streams. NO SUCH LUCK. The VPN turned our Verizon fiber 100k into 3-10K (if I am not mixing up K with Meg which I think I am). Sorry I was a CE/CS/SQA engineer for years during the UNIX, VMS, Apple put 4 5 inch disks in to boot DAYS... To right before CELL phone apps, was disabled after that and swore off technology (due to the fact that the best job I ever had was with a start-up in MA right before 9-11 and afterwards MA lost 20-30 maybe more engineering jobs from the YOUNG coke snorting drunk driving BUSH JR). But I digress.
I tried to cancel the AVAST vpn by calling some Slavic for communist country (probably with a trump development somewhere) and for 3 months was given the run around by someone whose second language may have been English... NOT SURE if they could actually speak it. They were RUDE, Condescending, Easter European ** who now have a taste of democracy. They were laughing, rude and were not even listening to what me or my wife has to say. THAT IS AVAST... NOW Avg. They could not and never did cancel the one month account that was now going on 3 months.
We called Discover who immediately cancelled all future payments and changed the card Number. Not knowing all the details I then got a 1 year virus subscription to AVG (Stupid me AVAST??? AVG). This program SUCKS. I have not even tried to delete it yet but I hear it is a Nightmare and there is no UN-install programs. AND THE WORST PART is 1-2 months after I used a credit card to sign up for this Communist service I have had 2 separate credit cards used without my knowledge.
My bank caught the problem since these are two card that I never use and are locked in a safe. They have a 0 balance and I use them sometimes for online transactions to see if there are problems. WELL there are. AVAST AVG or whoever the hell they are I believe used my card after I ordered products from them. Another RUSSIAN triate. I am writing up a detailed report for the MA Attorney Generals office. A lot of good that will do with an offshore company who LOVES and supports DONALD TRUMP the Bump. Not sure what else to do. Pissed off and Angry in MA.

I have used AVG Internet Security (3PCs) for over 10 years. We have never been infected by a virus. Even AVG Support in the few cases it was requested responded with helpful knowledge. Then, after the repeated annoyance of advertising when using AVG Antivirus Free on our Android devices, I bought AVG Unlimited with ZEN. That was November 2016, and since then I have wasted many dozen hours with issues on communications between the Win10 PC version and the link to Android devices. AVG Support is divided between AVG for Windows and AVG for Android. The Support people are not knowledgeable, they cut and paste stock answers that show they do not understand the question. The two groups cannot deal with the interface between the two applications, and neither takes ownership of any issue.
AVG Anti-theft does not work. I have repeatedly tested it with four different Android devices, and it only communicates Location and Shout if the devices are each inside our home. Take them away, and they cannot find anything. As of this morning, I have used my Unlimited ZEN to upgrade the AVG Android to the Pro to eliminate ads. I uninstalled both Internet Security and Unlimited (there is a particular order to do this but it works) and deleted all previous AVG downloads. I downloaded AVG Internet Security again through my account, installed it and get all definitions up to date. No Unlimited. No ZEN. I have been told that you can no longer buy any AVG product without ZEN. I do not know what my options will be when the current subscription runs out in September 2017. Bad business choices by AVG!

I bought the package in Nov 2016 and I caught a huge virus that wrecked my computer. I have had to put in a new hard drive and a new anti virus. I have asked for my money back and AVG refuses to refund my money. I can't believe the run around that I am going through with AVG. They have given me 6 phone numbers to call and nobody will help me. I asked one call centre his name and he said Donald Trump. I am very very unhappy with AVG and I will never ever purchase another AVG product.

Don't know why, but after it finally downloaded, I saw Prague, Czech and a weather report on my Google Chrome browser. I am not anywhere near Prague and had AVG VPN set for New York--where I am. Uninstalled it immediately. Do not recommend.

I bought the AVG Antivirus software from Office Depot in January of 2017 and is suppose to be good for two years and I was login on to scan my PC and AVG to me that my software is expired. How when bought it this year. Then they tell me to look into this issue and fix the problem it will cost me 19.95 and told them I paid 37.00 dollars for Office Depot in January of this year and they told January of last year and I have the paperwork to back everything up. AVG tells me I have to use the free software or pay them and Office Depot won't even help me. Not shopping at Office Depot anymore or use AVG Antivirus software anymore and out 37.00 Dollars.

They used to have excellent product. I have used at least over 10 years. Then they started another product that annoys every time. Pops up and by mistake if you click that it starts scanning (it's call tool kit or something). Actually they are trying to sell that. Now if you buy their product they have hidden the expiry date under license. BOYCOTT AVG. Uninstall still leaves avg in the registry. Now we have to rgedit to remove avg completely. BAD BAD BAD.

It's useless and I had problems from the start. I tried to install 6 times before it finally worked, only for it to find 0/10 of my test viruses and 0 viruses at all afterwards. There is a 50% chance AVG won't start at all, when it does I get more errors than I ever encountered on any other program. I am very computer literate with over 5 years experience building and repairing PCs and laptops. However I have never been able to fix AVG. Right now I'm trying to disable it to install a program, however I couldn't get it to open, so I tried to uninstall. Yes, you guessed it, "Uninstallation Failed." This is the most awful antivirus I have encountered. AVG is built on Avast technology so I'll give them a miss and use Kaspersky instead.

AVG Internet Security (Unlimited) - The words Unlimited and on the box (All your devices. One price), is a lie! I verified this by asking AVG support. The product works only up to 10 installs (computers). The Android part of the program only works if you stay login as the administrator. If you log out, it converts to AVG Free. I am very unhappy with this product and will continue posting my complaint on as many sites I can find. I will never buy or recommend AVG to anyone.

I have used AVG since 2009. However, since 2013 I have been sent a yearly subscription and have never been successful installing it. Finally got fed up wasting money since they want to charge an addition $20 to have an AVG rep install it for me. Sorry, if I can not easily install your product - it's not worth buying it... Sounds like a scam. STAY AWAY FROM AVG!

In making account enquiries with AVG, I have experienced poor language communication, and a tendency for AVG staff to change the subject when they have difficulty. This has occurred to the extent that I become traumatised at the thought of having to deal with "support" people at the Company. Today, after being wheeled around the paddock for over an hour by an employee who failed to deal with a simple record-keeping request, and after several requests to be transferred to a supervisor, I finally was allowed to speak to Paul - AVG Sales Manila.
To this point, I intended to remove all business of my various companies and trusts to a competitor. Paul was a refreshing change from other AVG employees. He was :- A good listener, articulate, knew his subject, product knowledge and also how to retrieve appropriate information, determined to resolve the outstanding issue. Logical.
He analysed and resolved the problem quickly and to the point. In my opinion Paul is a good employee who made several attempts to sell AVG products in an admirable way without being offensive. Only because of the support supplied by Paul, our Company and its Associates at this time will continue to use AVG. I suggest AVG consider (for the benefit of their Company) using Paul's honest, incisive and simple customer relations and problem solving techniques to improve their Customer Service.

AVG PC tuneup was bought by me 1 month ago but not initialized. I then got repeated pop-ups saying I had to buy AVG PC tuneup even though I had bought it a month ago. When installed it did not recognize that I had already bought it. When I reviewed my purchase history I see that over the past year and a half this has happened a couple of times. I will contact them for a refund. But beware about double purchases or repeat subscriptions before the original one has run out.

I had been using AVG for Antivirus and bought Internet Security for $69.99. I tried to install 4-5 times it would error out each time. I saw where they offered to charge $19.99 to install it for you. How convenient. I asked them to just give me my money back. Instead support sends me e-mail indicating that they will install for FREE if I let them connect to my PC. At first I did not want them to connect. 10 days later I decided to allow them to try. Support could not connect, at least that is what they claimed. I asked again to get my money back. Next statement they still had not given money back.
I actually believe they caused more issues with my PC than they resolved as a software. I would find a company in USA and use them instead. When I called to get my money one last time. Support guy hung up on me. I called back, asked for a Manager/Supervisor. He said he was the Manager. The same moron that just hung-up on me then called me an idiot. I cannot tell you what I said, but I called my Credit Card company and got my refund on my own, since they could not.

Day after NY my laptop locked up, I called in and they repaired it because I was under a monthly plan. On the following Friday, my PC got the same virus. I called AVG again, but now because it was a different virus, I would have to upgrade and pay $110 plus continue to pay the $10 per month. So after four hours with them calling back and forth, it appears to be fixed. They said to run only in Google on this PC.
So today, I called in because my laptop was acting up again and I could not use my microphone. They scanned it (they said) then said that I would need to call Google because the problem was with them. I called Google, they can fix it, but they need $299 to fix it. He showed me a problem in my programs and said the whole problem was caused by AVG. So if AVG says Google is best, and Google says AVG is not compatible with Windows 10 - why are they referring back and forth, and why is everyone asking for more money when I paid $35 for them to "fix" the laptop, another $110 to "fix" the PC and refer me to Google to fix a problem that AVG caused who wanted to charge me another $299 to fix a problem that one of them or the other caused.
I am 69 and disabled, and they are really taking advantage of me. I will be calling in the morning to try to recover some of the original payment. I did NOT go for the additional $299. I got scam fever at that point. My God, this could have went on all night. To make it all worse, the original charge for the $109 was run thru my bank three times. I will be using AVAST after I get my money back.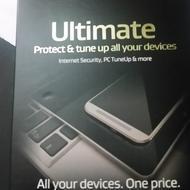 I kept getting messages that I would have to buy additional package to get full protection. I paid again through my account. When I tried to get my money back they interrogated me. I couldn't take it. Hung up. I sent the credit card statement in. They are not in USA. I kept getting messages I needed a server. I didn't have one. I downloaded a server app. It took over my computer, erased windows. AVG never worked. It never told me of a virus. I gave up on getting my money back. I'm paying 150.00 now to get rid of my viruses. Didn't get an email for confirmation of the purchase. I pick up my computer tomorrow... no repair receipt yet. I hope this is the credit card receipt I'm sending you. My phone won't let me open. I paid for the original package for the antivirus at Office Depot.

This AVG system started causing problems for my Windows 10 system and with phone calls to their techs they offered to fix it for about two hundred dollars. I declined and ever since I cannot delete their program from my system. Many repeated attempts to do so refuses to allow me, and they advise me to call their techs again.

Avast/AVG sold me a service for my Mac computer ($80/year) that included AVG Ultimate software and remote technical services to install the software and remove any malware. I later discovered that AVG Ultimate does not exist for Mac computers. AVG Ultimate software exists only for Windows computers. Avast/AVG technicians installed a readily available free version of antivirus software that does not include the features of Ultimate. The free software never worked. It went into a frozen state whenever it ran and therefore no malware could be detected or removed. Technical support abandoned its remote access and support knowing that the problem still existed.
Avast/AVG misrepresented the software they sold me (a FREE version!) and failed to provide the technical services and support they promised. AVG promises a 30 day satisfaction guarantee. It even states it on my online AVG account but that does not apply to purchases through their Avast business partner. AVG refuses to refund the purchase.

I turned on my computer this morning and could not get online. There was a message from AVG that hinted that if I bought addition coverage from them they would take care of everything. I have had AVG coverage for years and have been satisfied until now. This appeared to be a shakedown pure and simple.

Tried to make the in app purchase of AVG pro. Paid for the app with PayPal which although slightly more expensive than the add to the phone bill option, turned out to be one of the best decisions I made. I received the welcome email which continued the link to download the app. The link did not work. I got an error message telling me the fault had been reported. Tried the customer help/service link - that did not work either, got the same error message. Tried the AVG website from a computer, again none of the links worked. The website was still giving out the same error message.
Waited a couple of days to see if the website was working, still no joy. Tried to phone customer services, had a 20 minute wait on hold and spoke to a technical help guy and got cut off mid call. Tried again, had another 20 minutes on hold before speaking to someone else who told me it wasn't a technical issue and was passed to the sales support. Sales support wouldn't help - got told it was not a sales problem and referred me back to the website support despite me telling them the website links were not working. Tried to contact AVG through the PayPal contact system twice and got no response. Eventually recovered payment through the PayPal dispute process.

This crap is supposed to be "malware protection". It's so bad. It's basically malware itself. It hogs PC resources that it doesn't need making your computer run slower and it WILL NOT LET YOU REMOVE IT! I have uninstalled it 5 times now, I have even made it to the point where it lets you complete a survey after uninstalling. But, when you restart your computer it just comes back! It even hogs MORE resources because it immediately starts updating itself to the latest version because at least some of the patches were removed.
There are endless pop-ups that clog up your screen, always on start up and once or twice an hour while just using the PC. I promise you are better off with the default MS defender that comes on all Windows PCs than you are with this ludicrous product. I had the free version and I can't even imagine how much more intrusive and invasive the paid version must be!! If you update your PC regularly you are better off with NOTHING than to install this. If you install it you will regret it. I sure as hell do.

Hello, I am Rihana **. I am buy one AVG antivirus and I am face many problems. Then I am search in google AVG support number, then see to this (Toll Free) number 0800-090-3850. I am calling to this number. Those people are help me. Thanks.

I downloaded an update to my AVG Antivirus a few days ago after some download problems which meant for a short period I was not protected. I even asked at the time whether there was a virus affecting my system. It finally got sorted. I then started experiencing serious internet problems. This evening after several hours on a frustrating off shore phone call with their customer service team when they managed to temporarily "fix" my internet problem. I was told that my system had indeed been infected by the Zeus Trojan horse and I would need to pay AVG £129 to sort it out. I refused pointing out that I am paying for the protection of my system by AVG and I would expect them to supply me with a fix free of charge. I could in the background demanding money from other customers.
They then shut down my temporary internet connection and told me to find a technician. I have been a customer of AVG for more than 10 years and found their response this evening inexcusable. It felt very much like opportunistic behavior to make a fast buck from their customer when in a desperate situation. I would be interested to hear from other users of AVG and similar experiences.

AVG took an unauthorized payment of 72.99 for Anti-Virus. I contacted them 2 years ago and told them to stop taking money from my account for their antivirus and lo and behold they have done it again today 13-12-16 making me overdrawn. I tried to call them but the number just rang out all the time so I tried another 2 numbers - did not get past their automation. Any time the call was answered they cut me off, so went onto chat which took me 47 minutes exactly to get through, got some help. It felt as though they did not want anyone contacting them to ask for a refund because when I contacted their numbers listed on their website I didn't get through or got cut off.
Overall, I have wasted 2 hours of my working day where I now feel like throwing my works phone and computer out the window. This is the worst customer service I have ever had. The frustration just went from bad to worse. They were not helpful at all. The worst part of it is I would never buy AVG products and especially now because of the way I have been treated by them. Moral of the story is - if you want a good customer service and back up do not go for AVG.
Message to AVG: I contacted you on 2 occasions to tell you not to take unauthorized payments from my account. Yes you have told me that I will be refunded but who is going to refund the overdrawn charges from my bank and give me back the 2 lost production hours from my work. Maybe you should think of these things before you take money that does not belong to you. I have also had to contact the fraud department at my bank and Paypal just in case AVG do not refund my money. I mean can you trust a company that you cannot contact? Mmm...NO YOU CAN'T.

You idiots keep sending me pop-ups to upgrade my AVG anti-Virus, which I do not want to do! First you create Spam, and then you want me to pay you for the upgrade?? If you SOBs did not send me spam, I would not need to do it! I am fed up with your lousy operating methods, and if this does not stop, I will sue you for harassment! NO means NO, can't you understand that? Or are you one of these outsourced foreigners who does not speak or understand English? Last Warning! If you bother me again, be prepared to be sued, for a very large sum. I am sure that a company like you has enough money to lose, but I'll make the sum big enough so that it hurts you! Disgusted at your operating tactics.

I paid AVG over 50.00 for one year of Internet protection. After 6 months, I was sent an email stating that I had to "confirm" continuation of coverage. Their confirmation process failed. I then started to receive messages that the protection no longer worked. Tech "support" said they would fix it for 200.00 more. AVG is a ripoff. Don't do business with them.

Shelley ElmbladFinancial Software Contributing Editor
Shelley Elmblad is a freelance writer with years of experience covering small business, personal finance and tax software and mobile apps. Shelley's goal is to help others choose the best software to run a small business, track personal finances and save money. More about Shelley→

AVG Technologies specializes in software for consumer and business internet security, personal privacy and identity protection. Founded in 1991, AVG now serves over 200 million monthly active users.
Works across devices: AVG has developed antivirus software that works on PC, Mac, Windows Phone and Android and iOS phones and tablets.
Free: AVG's basic antivirus software is enough to support most basic needs and is free to download. Upgrade to AVG Pro for $59.99 to add a firewall, password protection and more with a 30-day money back guarantee.
Remote protection: Scan PCs for viruses and remove viruses remotely with your mobile phone.
Link Scanner: This feature works while you are on a website, Twitter or Facebook. AVG analyzes links in all three places to keep you from clicking on a link that will install malicious software or take you to a criminal website.
Community and real time protection: When an AVG user encounters a new threat, the software automatically sends updates to protect all users. Outbreak Detection technology finds the newest malware outbreaks in real-time.
Best for Individuals and families.
Compare Antivirus Software
AVG Antivirus Company Profile
Company Name:

AVG Antivirus

Year Founded:

1991

Address:

149 Bluxome St.

City:

San Francisco

State/Province:

CA

Postal Code:

94107

Website:

http://www.avg.com/