Best Web Hosting Companies
With so much information online, anyone who wants their voice heard or product/service seen should consider developing their own website. Web hosting services provide the technology needed to put a site on the Internet.
Web hosting is different than website building, though some companies may offer both services. Because different hosting services offer different features, consumers can save money and have the best website for their purpose when they choose the right web hosting service.

Compare Reviews for Top Web Hosting Companies

A2 Hosting
Read 265 Reviews

A2 Hosting offers shared hosting, reseller hosting, VPS hosting and dedicated hosting. Prices for shared hosting is less than $10 per month. It boasts reliable uptime, 24/7 customer service and extensive developer tools.

Godaddy.com
Read 804 Reviews

GoDaddy is an internet domain registrar & web hosting company that manages over 59 million domain names. It was founded in 1997 & serves over 12 million customers who purchase domain names from them for specified amounts of time.

Network Solutions
Read 230 Reviews

Founded in 1979, Network Solutions is a web hosting company headquartered in Virginia. Network Solutions has managed more than 6.6 million domain names and offers domain hosting for $0.99 per month.

Web.com
Read 52 Reviews

Founded over 30 years ago, Web.com helps customers build websites, social media pages, online marketing programs and e-commerce solutions. The company uses designers and writers versed in Google, Yahoo and Bing optimization.

1&1
Read 147 Reviews

1and1 provides web hosting services, email solutions and high-end servers in 10 different countries. Founded 26 years ago, the company handles many services including domain registration, site creation and technical support.

Register.com
Read 168 Reviews

Founded in 1994 in NY, Register.com is a company that primarily provides domain names. Beyond domains, Registrar.com offers web hosting, ecommerce solutions, online marketing and email marketing solutions.

HostGator
Read 73 Reviews

Located in Houston, TX, HostGator specializes in shared, private, reseller and dedicated web hosting. The company was founded in 2002 by a student at Florida Atlantic University, and they currently host over 9 million websites.

WebHostingPad
Read 90 Reviews

Located in Rolling Meadows, IL, Web Hosting Pad offers customers web hosting solutions at affordable prices. Along with their hosting solutions, the company also offers email accounts, domain names and marketing options.

Arvixe
Read 90 Reviews

Located in Pleasanton, California, Arvixe Web Hosting offers a variety of web hosting services. The provider offers free site building technology, an online store, unlimited disk space, unlimited email accounts and free domains.

Bluehost
Read Expert Review

In business since 2003, Bluehost is a web hosting platform offering website support through WordPress and WooCommerce, as well as on the cloud and dedicated servers. Plans range from $2.75 to $119.99 per month.
Thank you, you have successfully subscribed to our newsletter!
We value your privacy. Unsubscribe easily.
What features matter for web hosting services?
Web design tools
Many business owners don't have the time or inclination to build their own website from scratch. An alternative to paying big bucks for a professional web designer is to use your web host's built-in web design tools to create your website.
Drag and drop functionality: If you can drag things where you want them, that'll save time. Plus, you won't need to know any web programming code to get your website up.
Easy image uploader: Websites are visual media, so make sure you can easily post pictures to your site.
Customizable menu with auto-populated contact tab: You'll want these to make your website professional and easy to navigate.
Easy-to-use controls
No matter how great your web host's other features are, you won't get a lot out of them if you can't figure out how to make them do what you want.
Easy access on sign-in: There should be an obvious place to click to access the control panel. Even better, some web hosting companies automatically load the control panel upon log-in to the host.
Clear labels with large icons: Once you access the control panel, the icons and labels should be easy to read and should tell you exactly where to click to access your email or upload files to your website.
One-click app installs
One-click installs allow you to add apps easily, so you won't have to worry about manual installs or other technical details.
WordPress installation icon: With this feature, you just have to click the WordPress icon to install WordPress so that you can integrate your blog into your site.
One-click app shop: Your control panel should include an option to browse the one-click application store, choose an app that you want to install and click on it to add it to your website.
Significant storage and bandwidth
Even if your website is small now, it might grow tomorrow. You need a web host that offers large amounts of both storage and bandwidth so that it can continue to support your website once you expand it.
Bandwidth limits: Large bandwidth means you and your visitors can upload or download large amounts of data. Get a plan with a lot of bandwidth so that you won't run into trouble when you start getting a ton of web traffic and repeat visitors.
Storage capabilities: Large amounts of storage allows you to upload multiple or large files. You'll need to have storage in reserve for when you start to expand.
Ecommerce tools
Having built-in ecommerce tools makes it easier to set up an online store. Even if you're planning on using your site only as a personal site, you'll want this function in case you change your mind in the future.
Built-in shopping cart: The shopping cart tool allows users to add merchandise and pay for it all at once when they are done. Having a built-in cart allows you to add this function without having to code it yourself.
PayPal button: PayPal is one of most popular online payment processors; the built-in button allows users to pay via PayPal and transfers the payments directly into your PayPal account.
Unlimited mailboxes
You never know what email boxes you might need in the future. You'll need extra email boxes if you decide to expand and hire employees, so you might as well get as many as you can without spending extra money.
Support for multiple email addresses on your domain: You should be able to set up email addresses such as info@yourbusiness.com in addition to your main email address for one flat fee so that you can create custom emails to meet your business' needs.
Ability to check email on the go: Your email addresses should be easy to configure for mobile devices as well as for your desktop email client so that you can check all of your emails no matter where you are.
24/7 technical and customer support
You may not think you need customer support at 3 AM, but what if your website stops working or you're hit by a hacker in the middle of the night? It's best to go with a host that offers support 24/7 so that you can take care of emergencies whenever they occur.
Free customer support 24 hours a day: You should be able to access a live person to help you with problems no matter what time it is without paying extra. That way you can resolve emergencies at 3 AM or over the weekend without shutting down your site.
Quick response times: It doesn't help to have customer support if you have to wait an hour once you call. Ideally, you should be able to get a quick response via email, chat or telephone.
Live chat: If you're too busy to talk on the phone, support via instant message may be for you. You can IM with tech support while doing other things so that you can get your problem resolved.
What are the different types of web hosting packages?
Shared hosting
You share a web server with other websites and each pay a small fee for hosting privileges.
Reseller hosting
You have the right to resell some of the shared server space to other website owners and are given tools to help you do so.
Cloud hosting
Your website is stored on a cloud server, along with many other websites. You pay only for the portion of the cloud server that you use.
Virtual private server hosting
Although you use a shared server, you are allocated a specific amount of space on that server. Thus, other sites on the server don't affect the performance of your site.
Dedicated server hosting
You pay extra in order to host your site on its own, private server. No other websites have space on the server other than your own.
Who needs a web hosting service?
Bloggers
Bloggers may or may not have additional pages on their website other than their blog, or online diary. Some bloggers write personal blogs about themselves and their family, while others write about political or social issues. Bloggers need the ability to install blogging apps, post blogs, and respond to reader comments.
Small business owners
Small business owners use their website to attract customers, make sales, and grow their businesses. They need to be able to design an online store complete with a catalog and shopping cart. They may also want to install a blog or a sign-up form for an email mailing list.
Web hosting companies
Web hosting companies purchase reselling hosting packages, then resell hosting to other people who want to create their own website.
Artists and writers
Artists and writers often create a website using their name as a domain. They need the ability to upload lots of photos and PDF files. Also, they may need to install a blog and want to offer users the ability to download materials from their portfolio.
Personal website owners
Young people, college students, and others who just want to express themselves sometimes create websites. They may want a blog, want to embed videos, or want to add music to their site in order to aid in their self-expression.
Web hosting expert reviews

A2 Hosting offers a wide variety of hosting services, including ad management hosting, blog hosting, CMS and CRM hosting, eCommerence hosting and more. Prices for shared hosting starts at less than $10 per month. A2 Hosting was established in 2001 as Iniquinet and began operating under their current name two years later. It is headquartered in Ann Arbor, Michigan.
Read More

Founded in 2005, Webhostingpad.com offers shared hosting, WordPress hosting, VPS hosting and domain names. Prices start at just $1.99 per month for new clients.
Read More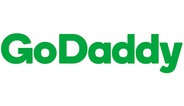 GoDaddy is one of the most popular web hosts in the world, and currently serves over 45 million domains. It is known for its low cost, domain name auctions, and its back-ordering policy for unavailable domains.
Read More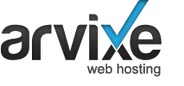 Arvixe is a fairly new web hosting company. Established in 2003, it now offers a wide range of web-hosting services. It is best known for offering free domain registration to customers throughout the entire client-business relationship.
Read More

HostGator provides web-hosting services to clients in more than 200 countries from its headquarters in Houston, Texas. It offers a variety of plans to meet different web hosting needs.
Read More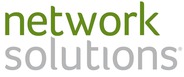 Network Solutions offers customized web hosting plans. Customers choose the features they want and only pay for those, rather than paying for a plan that includes extra features they may not use.
Read More

West Host provides flexible web hosting options at an affordable price for companies around the world. It focuses on offering a variety of hosting plans and excellent customer service.
Offers unlimited domains and databases: Small businesses and web hosting companies will want to take advantage of the preferred or business plans so that they can create as many domains or databases as needed.
Offers unlimited domains and databases: Small businesses and web hosting companies will want to take advantage of the preferred or business plans so that they can create as many domains or databases as needed.
User-friendly interface: The control panel – which includes access to a full website builder – is easy to navigate and use.
Great customer support: You can create a support ticket by email or talk to a service representative via live chat or toll-free telephone. There is also a comprehensive FAQ to help you resolve issues on your own.
Personal accounts have small storage and bandwidth limits: You don't get much in terms of space with a personal website plan. You'll need to spend more to get a business or preferred plan if you need a lot of storage or bandwidth.
Website builder features: Depending on what you want to do, you may need to pay more to design your website.
Unlimited hosting: You'll need to pay extra if you want to remove limitations on domains, storage, and bandwidth.
Best for: Small business owners and website hosting companies.

Host Depot has been providing web-hosting services for businesses since 1997. It offers a variety of web hosting packages, including dedicated server hosting as well as shared hosting.
Excellent customer service: Host Depot makes a point of ensuring customers don't have to wait more than 10 minutes on the phone.
Excellent customer service: Host Depot makes a point of ensuring customers don't have to wait more than 10 minutes on the phone.
Comes with blogging tools: Bloggers can easily set up their sites using Host Depot's tools, which come free with the account.
Wide variety of plans: Host Depot offers a variety of plans, email box limits, storage space limits, and website features. Most users can find a plan that offers the exact features they need.
Customizable control panel may be hard to use at first: The control panel is completely customizable, but default settings are difficult to use.
Service: You need to get a corporate or higher account to get high storage/bandwidth limits. Unlimited service or high limits require paying a lot more than low limits.
Shared server hosting: There are some options for dedicated servers or VPS hosting, but these may cost more.
Best for: Personal website owners, bloggers, small business owners, writers and artists.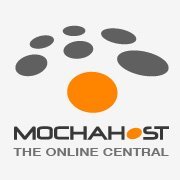 MochaHost offers cheap web hosting options, including reselling hosting. It strives to offer affordable web hosting services, and has done so since 2002.
Cheap services: MochaHost offers basic web hosting services for a low price, making it an appealing provider for people on a budget.
Green hosting provider: MochaHost uses renewable energy to run its servers.
Comes with a free website builder: MochaHost includes a website builder tool in its packages for people who want to quickly design and post their website.
Customer service: When there's a problem, it can be hard to get in touch with a customer service representative, although it is easier to do so via live chat.
Loading times: MochaHost often has slow upload and download times, so it may take awhile for your site to load.
No spam filters: You have to be careful when using email through Mochahost, as you may receive a lot of spam, including emails with malicious attachments.
Best for: Personal website owners, artists, writers and bloggers.

With more than 10 million users worldwide and industry partners like Google and HP, Yola has become a top name in web hosting. They have been featured in publications like Forbes, BusinessWeek and The Wall Street Journal for their exceptional service.
Customer service: Yola offers 24/7 award-winning customer service, helping their users to build a free website and expand their internet presence.
Customization: Where many web-hosting companies offer a few form sites, Yola has a gallery of hundreds of totally customizable options, giving users the opportunity to create professional looking and functioning sites with their own unique touches.
Multi-platform publishing: Yola's service includes publishing across multiple platforms. Design one website and watch as it automatically converts for viewing on mobile browsers, social media and the web.
One stop shop: With premium feature add-ons, businesses can deal with web hosting, email management, online storefront management and more, all in one place with a unified platform.
Intuitive platform: Where some web hosting companies make you feel like you need a degree to get started, Yola makes everything streamlined and easy, for the non-techies out there.
Best for: Small businesses, mid-sized businesses and personal website owners.

Superb Internet Corp. is one of the world's oldest web hosting companies, in business since 1996. Its IaaS services include cloud hosting, dedicated servers, web hosting, reseller hosting, a global Content Delivery Network and domain registration. Superb Internet operates a coast-to-coast IP backbone and has its own data centers in Virginia and Washington state, offering a 100% uptime guarantee Service Level Agreement.
Price matching: If a customer finds a better price elsewhere for equivalent services, Superb Internet matches it.
Uptime agreement: Superb Internet promises that the websites it hosts are always running; it uses redundant data centers to avoid single points of failure.
Savings with contract billing: Customers who sign up for one-year contract billing get a discount that remains the same as long as the customer maintains an active account with Superb Internet.
Customer support: Superb Internet offers round the clock support directly out of its US-based 24x7x365 staffed data centers, guaranteeing service from a technician at the same data center where its customer is hosted. Support is offered through the phone, live chat, e-mail and an online ticketing system. They are always live, 24 hours a day, 365 days a year. A response time of less than 5 minutes is guaranteed.
Hosting plans: The company offers several tiers of hosting plans to best fit the needs of individual customers; it also offers other professional services.
Variety of payment arrangements: Customers can pay online, mail in checks, use PayPal or Western Union, pay via credit card and more.
Best for: Enterprises, small business owners, bloggers, artists and writers.

Host India has provided web hosting and related services to India-based customers since 1999.
Offers a wide variety of services: Host India offers domain name registration, cloud hosting and other services in addition to standard web hosting.
Allows users to operate international businesses: India-based businesses that serve customers all over the world can get a web hosting plan for relatively little expense using this service.
Offers Google apps and other business applications: Users can check email, send instant messages and perform other social enterprise functions using apps associated with Host India.
Website design help available: Users can purchase the Website Builder tool, which allows them to quickly and easily design a website using a variety of templates.
Online tutorials as well as 24-hour customer support: Users can purchase the Website Builder tool, which allows them to quickly and easily design a website using a variety of templates.
Best for: Startups and international businesses.

Webline Services offers its customers all of the functionality they need at a price point that works for most budgets. Dedicated servers, VPS hosting and website security are just a few of the company's many offerings.
Easy access: Webline Services' intuitive design makes it easy for customers to select the services they need and get started.
Affordable prices: The many services and packages allow each company to select the one that best fits its needs while staying within budget.
24/7 support team: The customer service support team can be reached through online chat or a support ticket, and the sales team has both an email address and a phone number if you need to speak to a live person.
Variety of services: Webline Services has everything you need to get your business website up and running, from registering a domain name to server management.
Integrated Web design: For small businesses or those without a background in website design, Webline Services also builds websites for its customers. Just enter your needs into the request form provided to get a quote.
Best for: Small businesses, mid-sized businesses, startups and personal website owners.

PeoplesHost is a Web hosting company that specializes in a variety of services, including WordPress hosting, VPS hosting, shared hosting and dedicated hosting, as well as domain name selection. The shared and VPS hosting services are available on both the Windows and Linux platform. The company prides itself on delivering fast load times and offering a guaranteed 99.9 percent uptime with all of its Web hosting packages.
Free Domain: All customers are entitled to receive one free available domain name of their choice with their service package.
High Security: Hosting services include high-level security features that include frequent updates and patches, as well as daily backups.
Free Setup or Managed Services: Initial website setup or website transfer services are included with the WordPress and shared Web hosting packages, while VPS and dedicated hosting is fully managed.
24/7 Support: Customers have access to technical support 24 hours a day, 7 days a week. Those arranging VPS hosting or dedicated hosting will also have full root access and/or access to a company administrator.
Money-Back Guarantee: All Web hosting service packages come with a 60-day, no questions asked, money-back guarantee.
Best for: Companies, organizations and individuals.

Based in Orem, Utah, Bluehost is an open-source web-hosting platform partnered with WordPress. The company offers domains, email accounts and automatic data backups with a variety of payment and hosting plans to choose from.
Shared hosting: For beginning users, Bluehost offers a basic package that includes a domain name, email address and website storage managed on Bluehost's domain manager. Plans run from $2.75 to $5.95 per month.
WordPress hosting: Bluehost partners with the blogging platform WordPress to host over 1 million WordPress websites. The company has full-time WordPress developers on staff and offers plans from $19.99 to $49.99 per month.
WooCommerce hosting: Using WordPress and WooCommerce integration, Bluehost allows you to set up a shop and start selling quickly, with the ability to take credit cards and process orders. Plans start at $6.95 per month.
Dedicated server hosting: For users who need higher amounts of storage capability, Bluehost offers dedicated servers for websites with storage space up to a terabyte. These plans offer support for multiple IP addresses and run from $79.99 to $119.99 per month.
Cloud hosting: For users who value speed and security, Bluehost's cloud hosting offers hosting on the cloud. Your website's data is mirrored across multiple devices to ensure security, and plans run from $6.95 to $20.00 per month.
Best for: users looking for a flexible and powerful web hosting platform.
Compare Reviews for Top Web Hosting Companies

Host Depot
Read Expert Review

Host Depot was founded in 199 and has been hosting domains ever since. Today, the company is headquartered in Coral Springs, Florida, and provides services including "Essential E-Mail," domain checkers and web hosting.

HostIndia
Read Expert Review

Founded in 1999, HostIndia is a company that provides web hosting, internet and mobile solutions for those in India. Their goal is to provide great customer satisfaction and personalized service.

MochaHost
Read Expert Review

MochaHost was launched in 2002 as an affordable solution for website hosting. Now headquartered in San Jose, California, the company specializes in hosting, design, ecommerce and other web services for consumers.

PeoplesHost
Read Expert Review

PeoplesHost is a Web hosting company that prides itself on delivering fast load times. It also offers a guaranteed 99.9 percent uptime for all of its Web-hosting packages in both monthly and yearly plans.

Superb Internet Corp.
Read Expert Review

Founded in 1996, Superb Internet Corp. is a web hosting service that has a price-match guarantee to ensure the lowest prices possible. It also has a satisfaction guarantee that allows customers a refund within 30 days of purchase.

Webline Services
Read Expert Review

Webline Services gets points for affordability and a variety of hosting packages. Customers can take advantage of the domain registration and website design features, making it a one-stop shop for personal or business needs.

WestHost
Read Expert Review

WestHost is a platform that offers domain name registration, VPS web hosting and dedicated hosting for small businesses. The company was founded in 1998, and have hosted more than 1 million domains.

Yola
Read Expert Review

Yola is a web hosting company founded in Cape Town in 2007. In addition to hosting websites, they offer website building technology that can help consumers develop personal and business websites.
Disclaimer
Information in this guide is general in nature and is intended for informational purposes only; it is not legal, health, investment or tax advice. ConsumerAffairs.com makes no representation as to the accuracy of the information provided and assumes no liability for any damages or loss arising from its use.
Thank you
Keep an eye on your inbox, the latest consumer news is on its way!