Consumers in these markets now have access to the carrier's low-band 5G network
12/13/2019
|
ConsumerAffairs

By Sarah D. Young
Sarah D. Young has been a columnist for a blog ... Read Full Bio→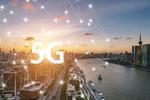 AT&T has activated its 5G network in ten cities. The faster network is available to consumers with a Samsung Galaxy Note10+ 5G.
"Millions of consumers and businesses across Birmingham, Ala., Indianapolis, Los Angeles, Milwaukee, Pittsburgh, Providence, R.I., Rochester, N.Y., San Diego, San Francisco and San Jose, Calif. market areas can now access AT&T's 5G network using the Samsung Galaxy Note10+ 5G," the carrier said in an announcement. 
AT&T was criticised earlier this...
More
A trial for a case brought by state attorneys general begins in New York
12/09/2019
|
ConsumerAffairs

By Mark Huffman
Mark Huffman has been a consumer news reporter for ConsumerAffairs ... Read Full Bio→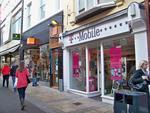 Lawyers for Sprint and T-Mobile will be in court today, arguing that their proposed merger should be allowed to move forward. The U.S. government has already approved the deal.
But a group of state attorneys general -- all Democrats -- have gone to court to block the merger, which would reduce the number of major wireless providers from four to three. The state officials argue that would harm consumers.
The complaint involves more than reducing the number of wireless comp...
More
Sort By