Is having a phone enough, though? Consumers have struggled with the service they get from the company
12/04/2019
|
ConsumerAffairs

By Gary Guthrie
Gary Guthrie covers technology and travel for the ConsumerAffairs news ... Read Full Bio→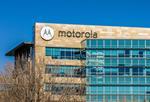 If you asked consumers who they have to thank for their love of mobile phones, most would probably say Apple, or Nokia, or Samsung. Truth be known, though, it's really Motorola that deserves the nod for creating the world's first commercial handheld mobile phone, way back in 1983.
But, despite all its innovations ranging from bag phones to flip phones and clam phones, Motorola has pretty much fallen off the map in the last few years, losing considerable consumer prowess ...
More
Regulators say the carrier kept an inaccurate tally of the number of active government subsidy program subscribers it had
12/04/2019
|
ConsumerAffairs

By Sarah D. Young
Sarah D. Young has been a columnist for a blog ... Read Full Bio→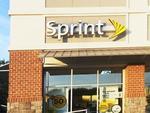 For years, Sprint failed to keep an accurate count of how many low-income customers it serves through the federal Lifeline program, according to regulatory documents reviewed by The Wall Street Journal. 
The Journal, which obtained the documents through a public information request, found that an error in how the carrier counted subscriber usage of the Lifeline service during the years 2013 and 2014 caused dormant accounts to be kept live. Subsequently, Sprint was allowe...
More
Sort By