City officials say the company carried out illegal sales tactics at Metro by T-Mobile stores
09/06/2019
|
ConsumerAffairs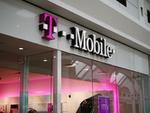 New York City is suing T-Mobile, accusing the wireless carrier of violating consumer protection laws a total of 2,200 times in various parts of the city, Reuters reports.
In its complaint, New York City's Department of Consumer and Worker Protection (DCWP) claims that T-Mobile engaged in "pervasive" illegal sales tactics at 56 of its Metro by T-Mobile stores. 
The city says it has evidence that the carrier sold used or reconditioned phones as new and tacked on taxes that ...
More
Ajit Pai believes the deal will 'bring fast 5G wireless service to many more Americans'
08/14/2019
|
ConsumerAffairs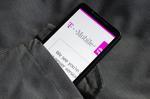 On Wednesday, Federal Communications Commission (FCC) Chairman Ajit Pai made his approval of the T-Mobile/Sprint merger official. 
Although critics have argued that allowing the two carriers to join forces would reduce competition in the industry, Pai contends that the deal would help promote competition, expedite the nationwide deployment of 5G, and help shrink the digital divide. 
"After one of the most exhaustive merger reviews in Commission history, the evidence concl...
More
Sort By