The deal is currently being scrutinized by regulators
11/16/2018
|
ConsumerAffairs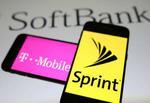 At a recent conference in Barcelona, T-Mobile's Chief Financial Officer said there's a possibility that the company's $26 billion acquisition of Sprint will be finalized as early as the first quarter of 2019.
At the end of April, T-Mobile agreed to buy Sprint, saying the two companies needed to join forces so they could build a robust 5G network that can compete with Verizon and AT&T.;
The deal is currently being scrutinized by the Federal Communications Commission (FCC...
More
The move comes as the carrier is gearing up for its 5G rollout in 2019
11/06/2018
|
ConsumerAffairs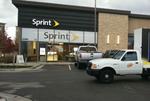 Sprint announced on Tuesday that customers with more recent phones will get access to a faster 4G LTE network, as well as more monthly hotspot data at no additional cost.
Users of the company's "Unlimited Plus" and "Unlimited Freedom" plans will now get 50GB of 4G LTE data each month. "Unlimited Premium" customers will receive 100GB monthly, up from 50 GB.
The new monthly data allotment comes "just in time for holiday travel" and also as the carrier is turning on its fast...
More
Sort By