Ajit Pai believes the deal will 'bring fast 5G wireless service to many more Americans'
08/14/2019
|
ConsumerAffairs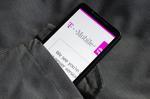 On Wednesday, Federal Communications Commission (FCC) Chairman Ajit Pai made his approval of the T-Mobile/Sprint merger official. 
Although critics have argued that allowing the two carriers to join forces would reduce competition in the industry, Pai contends that the deal would help promote competition, expedite the nationwide deployment of 5G, and help shrink the digital divide. 
"After one of the most exhaustive merger reviews in Commission history, the evidence concl...
More
Several state attorneys general argue that the start date of the merger trial should be pushed back
08/01/2019
|
ConsumerAffairs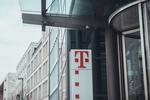 Last week, the $26.5 billion merger of T-Mobile and Sprint gained approval from the Department of Justice. However, the deal -- which hasn't yet closed -- still faces opposition from close to a dozen state attorneys general.
A lawsuit filed by these officials argues that the merger will harm competition and raise prices for consumers. Following news that the deal had received DOJ approval, New York AG Letitia James reiterated her concerns on Twitter. 
"I remain deeply con...
More
Sort By