The two wireless providers must still receive approval from the FCC and the DOJ
12/18/2018
|
ConsumerAffairs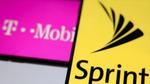 T-Mobile has been granted approval for its proposed merger with Sprint following "several months of negotiation with company representatives," the Wall Street Journal reports.
T-Mobile said in a statement late Monday that the $26 billion takeover was cleared by the Committee on Foreign Investment in the United States (CFIUS).
The company said the U.S. Department of Justice, Department of Homeland Security, and Department of Defense (collectively referred to as Team Teleco...
More
Regulators said a recent FCC ruling prevents the state from adding a texting surcharge
12/17/2018
|
ConsumerAffairs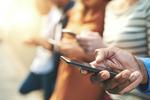 California regulators have dropped their proposal to levy a surcharge on text messages made by state residents. The California Public Utilities Commission said a new ruling by the FCC prevented the state from adding a tax on text plans.
"On Dec. 12, 2018, the Federal Communications Commission (FCC) issued a declaratory ruling finding that 'text messaging' is an information service, not a telecommunications service, under the Federal Telecommunications Act," the CPUC said...
More
Sort By