The new plan will cost $10 less per month than the carrier's other unlimited basics plan
08/06/2018
|
ConsumerAffairs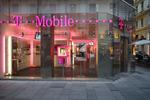 This Friday, T-Mobile will launch a plan just for customers who only use their smartphones for its basic services.
The carrier's Essentials plan includes talk, text, and data for a lower price than its other basic plan, T-Mobile One. The Essentials plan will cost $30 per line for a family of four -- $10 less than T-Mobile One. While customers will still get unlimited data, text, and talk, the plan does not include perks like international data or hotspot capabilities.
"...
More
Customers are seeing fewer and fewer promotions from wireless companies
07/16/2018
|
ConsumerAffairs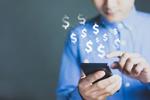 Over the past two years, consumers have been benefiting from competition between wireless companies, as cell phone providers have been rolling out unlimited data usage and lower bills as a means of securing customers.
Now, with new consumer-price data, the continued hype over promotions seems to be fading out. According to the Labor Department, the consumer-price index -- an indicator of current offers from wireless providers -- showed a 0.3 percent increase in June from...
More
Sort By