The carrier says it will offer a $15 per month plan and other new programs once the deal closes
11/08/2019
|
ConsumerAffairs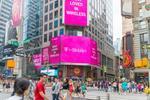 In an effort to drum up support for T-Mobile's upcoming merger with Sprint, the carrier has promised to roll out three new programs if the deal takes place. 
At an event on Thursday announcing T-Mobile's plan to launch 5G in early December, the carrier gave details on three new programs that will join its roster of services if the $26.5 billion merger happens as planned. 
T-Mobile said its "first planned Un-carrier moves for the proposed new T-Mobile" will include new pro...
More
The carrier will initially offer two phones that work with the network
11/07/2019
|
ConsumerAffairs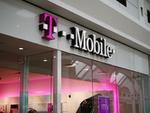 T-Mobile CEO John Legere announced Thursday morning that his company's nationwide 5G network will be activated on December 6. 
The carrier had already launched its 5G network in a few markets, but the nationwide rollout will bring the network to 5,000 cities and towns before the end of the year. Legere says the network will eventually cover 200 million customers and boast speeds ten times faster than current LTE speeds by 2024.
At launch, T-Mobile will only have two devic...
More
Sort By