Postpaid customers can access customer care employees directly instead of having to deal with a phone menu
08/16/2018
|
ConsumerAffairs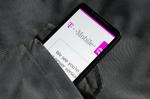 T-Mobile has launched a new customer service initiative called Team of Experts, which gives its postpaid customers in different regions across the U.S. their own "dedicated" group of customer care representatives.
The service team can be reached by dialing 611 or messaging straight from the T-Mobile app or iMessage using Apple Business Chat.
"'Your call is important to us' are the six emptiest words ever robo-spoken," said John Legere, CEO of T-Mobile. "People are fed up...
More
The new plan will cost $10 less per month than the carrier's other unlimited basics plan
08/06/2018
|
ConsumerAffairs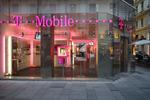 This Friday, T-Mobile will launch a plan just for customers who only use their smartphones for its basic services.
The carrier's Essentials plan includes talk, text, and data for a lower price than its other basic plan, T-Mobile One. The Essentials plan will cost $30 per line for a family of four -- $10 less than T-Mobile One. While customers will still get unlimited data, text, and talk, the plan does not include perks like international data or hotspot capabilities.
"...
More
Sort By