The move will happen in early February
01/08/2020
|
ConsumerAffairs

By Christopher Maynard
Christopher Maynard is a New York-based writer and editor who ... Read Full Bio→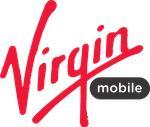 It seems that wireless carrier Virgin Mobile will be going the way of the dinosaurs in less than a month. 
In a recently released FAQ on its site, the company said that Virgin Mobile USA service will be discontinued at the beginning of February. Those who use the service will be transferred to Boost Mobile, which is operated by Sprint. The company said that it has appreciated the loyalty of its customer base and hopes that all users will find great service moving forward...
More
The next evolution of messaging has come ahead of schedule
12/16/2019
|
ConsumerAffairs

By Christopher Maynard
Christopher Maynard is a New York-based writer and editor who ... Read Full Bio→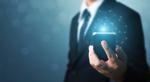 Earlier this year, Google announced that it would be upgrading the messaging capabilities of its Android devices by 2020. Now, with time to spare, all U.S. consumers who use these devices will have access to RCS messaging. 
Google's Senior Director of Product Management Sanaz Ahari tweeted late last week that all U.S. Android users would gain access to RCS starting Monday, though she noted that updates would need to be made to Carrier Services and the company's messaging...
More
Sort By