A report says the satellite TV company could become a wireless provider
06/19/2019
|
ConsumerAffairs

By Mark Huffman
Mark Huffman has been a consumer news reporter for ConsumerAffairs ... Read Full Bio→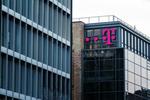 The old saying "two's company but three's a crowd" apparently does not apply to mergers. Dish Network has reportedly emerged as a major player in Sprint and T-Mobile's bid to become one company.
Bloomberg News quotes people close to the situation as saying Dish is negotiating the purchase of spectrum and Boost Mobile from the two companies that are trying to gain approval of their proposed merger from the Department of Justice (DOJ).
The Antitrust Division at DOJ has repo...
More
The ability to do almost everything via a mobile device leads the way
06/14/2019
|
ConsumerAffairs

By Gary Guthrie
Gary Guthrie covers technology and travel for the ConsumerAffairs news ... Read Full Bio→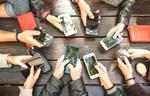 As the density of Americans owning a smartphone continues to grow -- currently at 87 percent -- the use of those smartphones as the consumer's go-to digital device is also growing.
However, a new Pew Research Center study discovers that smartphone owners who use a phone as their online connector, use them differently than they might with a regular computer.
If you're guessing it's the younger consumer -- the 18-to 29-year-olds -- leading the way, you'd be right. That grou...
More
Sort By