The wireless provider has been preparing for the storm
09/14/2018
|
ConsumerAffairs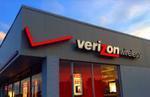 As Hurricane Florence touches down in the southeastern region of the U.S., Verizon Wireless has been preparing its network for the brunt of the storm.
The wireless provider has been working to ensure its network stays up and running for its customers, as well as for first responders who rely on the network to respond to emergencies. Prior to the hurricane, Verizon had been sandbagging and topping up backup generators and deploying mobile cell sites.
Because fewer and fewe...
More
Postpaid customers can access customer care employees directly instead of having to deal with a phone menu
08/16/2018
|
ConsumerAffairs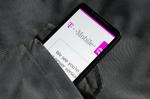 T-Mobile has launched a new customer service initiative called Team of Experts, which gives its postpaid customers in different regions across the U.S. their own "dedicated" group of customer care representatives.
The service team can be reached by dialing 611 or messaging straight from the T-Mobile app or iMessage using Apple Business Chat.
"'Your call is important to us' are the six emptiest words ever robo-spoken," said John Legere, CEO of T-Mobile. "People are fed up...
More
Sort By