Study finds new healthcare policies put more patients at risk of a claim denial
10/22/2018
|
ConsumerAffairs

By Mark Huffman
Mark Huffman has been a consumer news reporter for ConsumerAffairs ... Read Full Bio→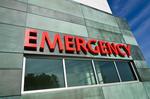 A change in emergency coverage announced by Anthem Blue Cross Blue Shield earlier this year means fewer visits to the emergency room are covered.
A study published in the JAMA Network Open contends that one in six ER visits wouldn't be covered by insurance if all carriers adopted this policy.
Patients head for the ER for all sorts of treatment, from broken arms to heart palpitations. Anthem has begun to deny coverage for ER visits if the patient's condition turns out not ...
More
Deductible growth has exceeded wage increases in the last decade, a new survey finds
10/04/2018
|
ConsumerAffairs

By Sarah D. Young
Sarah D. Young has been a columnist for a blog ... Read Full Bio→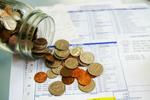 The cost of employer-provided family health coverage rose 5 percent in 2018 to an average of $19,616, while single coverage premiums rose 3 percent to $6,896, according to a survey released Wednesday by the Kaiser Family Foundation (KFF).
The annual survey, which drew on responses from more than 4,000 employers with three or more workers, found that workers are contributing an average of $5,547 toward the cost of family coverage while the rest is being paid by employers....
More
Sort By