A report by an insurance search engine finds insurance rates have never been higher
02/11/2019
|
ConsumerAffairs

By Mark Huffman
Mark Huffman has been a consumer news reporter for ConsumerAffairs ... Read Full Bio→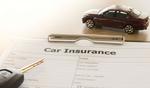 If your car insurance rates are going up, you aren't alone. The Zebra, an insurance rate search engine, reports that 83 percent of drivers paid more for insurance over the last 12 months. The company says insurance rates are the highest they've ever been, rising 23 percent since 2011.
The researchers say the average motorist in the U.S. is paying $1,470 a year for car insurance. They arrived at that number by analyzing more than 61 million auto insurance rates in every z...
More
New regulations require rates to be determined only by driving records
01/08/2019
|
ConsumerAffairs

By Mark Huffman
Mark Huffman has been a consumer news reporter for ConsumerAffairs ... Read Full Bio→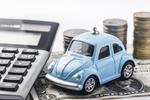 A lot of factors go into setting a consumer's insurance rate but California officials say rates should mostly rest on the consumer's driving record, not other things they can't control.
The California Insurance Commission has issued new rules that bar insurance companies from using a policyholder's sex to determine their rates. The state already prohibits insurance companies from using credit scores to influence a consumer's rate.
"My priority as insurance commissioner is...
More
Sort By