Risks have increased, but the need depends on a number of factors
07/26/2018
|
ConsumerAffairs

By Mark Huffman
Mark Huffman has been a consumer news reporter for ConsumerAffairs ... Read Full Bio→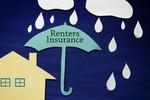 If you've started your first job and moved into your first apartment, chances are you'll shop for renters insurance.
But what if you're still in college and living in a dormitory? College Parents of America, which offers a number of college-related insurance products, suggests renters insurance should be on most college students' back-to-school shopping list.
The group cites recent data which shows the number of fires that occurred in on-campus student housing facilities ...
More
Coverage for consumers with preexisting conditions could be at risk
07/19/2018
|
ConsumerAffairs

By Mark Huffman
Mark Huffman has been a consumer news reporter for ConsumerAffairs ... Read Full Bio→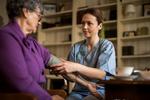 A lawsuit filed by 20 states could have a huge impact on the millions of consumers who still have health insurance under the Affordable Care Act (ACA), also known as Obamacare.
While Congress has been unsuccessful in its attempts to repeal the law, the Trump administration has taken steps to dismantle parts of it.
The tax cut passed by Congress in December removed the fine associated with the individual mandate, the requirement that everyone have health insurance. That le...
More
Sort By