Deductible growth has exceeded wage increases in the last decade, a new survey finds
10/04/2018
|
ConsumerAffairs

By Sarah D. Young
Sarah D. Young has been a columnist for a blog ... Read Full Bio→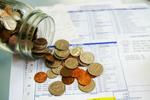 The cost of employer-provided family health coverage rose 5 percent in 2018 to an average of $19,616, while single coverage premiums rose 3 percent to $6,896, according to a survey released Wednesday by the Kaiser Family Foundation (KFF).
The annual survey, which drew on responses from more than 4,000 employers with three or more workers, found that workers are contributing an average of $5,547 toward the cost of family coverage while the rest is being paid by employers....
More
Over half of consumers aren't sure if they're covered outside the U.S.
08/20/2018
|
ConsumerAffairs

By Mark Huffman
Mark Huffman has been a consumer news reporter for ConsumerAffairs ... Read Full Bio→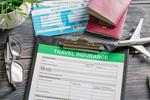 You may know what your health insurance deductible is and what network your provider is in, but how much more do you know about your policy?
For example, if you plan a trip outside the U.S., as more and more consumers are doing these days, how much (if any) coverage does your policy provide?
A survey conducted for InsureMyTrip, an online travel insurance marketplace, found that more than half of consumers weren't sure if their health policy would cover them if they got si...
More
Sort By