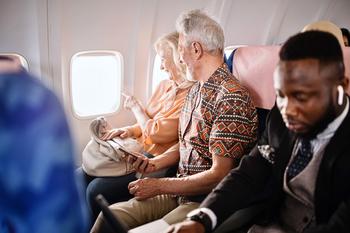 Airline delay coverage is getting a lot of attention
Don't expect to see grandma and gramps much this year. After dropping from nearly 50% of all travelers in 2019 to 16% in COVID-ridden 2020, people aged 60-plus seem to be buying up all the trips they can.
According to statistics from travel insurance marketplace Squaremouth.com, the share of seniors hitting the road has risen by 125% and now account for the largest travel demographic for the first time since the start of the pandemic – double those 50-59 and nearly doubl...