The sixth sign-up season brings several changes, including the availability of short-term plans
11/02/2018
|
ConsumerAffairs

By Sarah D. Young
Sarah D. Young has been a columnist for a blog ... Read Full Bio→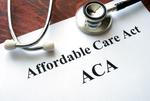 The six-week-long Affordable Care Act enrollment season kicked off on Thursday, and this year consumers will find more choices and stabilizing premiums.
"From a consumer perspective, the experience should be pretty good," Kelley Turek, a policy specialist at America's Health Insurance Plans, told Axios.
Here's what's new in the ACA's sixth signup season:
Short-term plans, which are typically cheaper, will be available for consumers to purchase as an alternative to compreh...
More
Study finds new healthcare policies put more patients at risk of a claim denial
10/22/2018
|
ConsumerAffairs

By Mark Huffman
Mark Huffman has been a consumer news reporter for ConsumerAffairs ... Read Full Bio→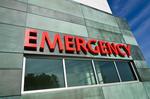 A change in emergency coverage announced by Anthem Blue Cross Blue Shield earlier this year means fewer visits to the emergency room are covered.
A study published in the JAMA Network Open contends that one in six ER visits wouldn't be covered by insurance if all carriers adopted this policy.
Patients head for the ER for all sorts of treatment, from broken arms to heart palpitations. Anthem has begun to deny coverage for ER visits if the patient's condition turns out not ...
More
Sort By