Researchers say driving down high prices should be a focus going forward
05/13/2019
|
ConsumerAffairs

By Sarah D. Young
Sarah D. Young has been a columnist for a blog ... Read Full Bio→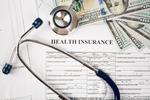 Major discrepancies are present between the prices paid to hospitals for privately insured patients and what the federal Medicare program pays, according to a RAND analysis of hospital prices in 25 states.
Overall, hospitals treating patients with private health insurance were paid 2.4 times the Medicare rates in 2017. RAND researchers found that the difference was most significant for outpatient care. In those cases, private prices were nearly triple what Medicare would...
More
Consumers in Tornado Alley have seen the biggest increases
04/23/2019
|
ConsumerAffairs

By Mark Huffman
Mark Huffman has been a consumer news reporter for ConsumerAffairs ... Read Full Bio→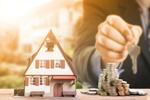 If it seems like your homeowner's insurance rates have been going up, they probably have. A new study finds that insurance rates have gone up as much as 88 percent over the last decade.
QuoteWizard, a subsidiary of LendingTree, documented the increase and blames a rash of natural disasters over the last 10 years for the rise in rates.
Insurance is all based on risk. The lower the risk of something bad happening, the lower the cost of insuring against it. But when the risk...
More
Sort By