Consumers in Tornado Alley have seen the biggest increases
04/23/2019
|
ConsumerAffairs

By Mark Huffman
Mark Huffman has been a consumer news reporter for ConsumerAffairs ... Read Full Bio→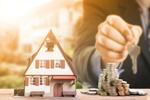 If it seems like your homeowner's insurance rates have been going up, they probably have. A new study finds that insurance rates have gone up as much as 88 percent over the last decade.
QuoteWizard, a subsidiary of LendingTree, documented the increase and blames a rash of natural disasters over the last 10 years for the rise in rates.
Insurance is all based on risk. The lower the risk of something bad happening, the lower the cost of insuring against it. But when the risk...
More
A report by an insurance search engine finds insurance rates have never been higher
02/11/2019
|
ConsumerAffairs

By Mark Huffman
Mark Huffman has been a consumer news reporter for ConsumerAffairs ... Read Full Bio→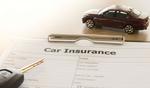 If your car insurance rates are going up, you aren't alone. The Zebra, an insurance rate search engine, reports that 83 percent of drivers paid more for insurance over the last 12 months. The company says insurance rates are the highest they've ever been, rising 23 percent since 2011.
The researchers say the average motorist in the U.S. is paying $1,470 a year for car insurance. They arrived at that number by analyzing more than 61 million auto insurance rates in every z...
More
Sort By