An analysis shows that consumers with basic insurance pay higher rates when they upgrade
07/22/2019
|
ConsumerAffairs

By Mark Huffman
Mark Huffman has been a consumer news reporter for ConsumerAffairs ... Read Full Bio→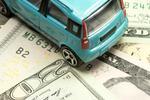 Car insurance customers who purchase the bare minimum coverage required by their state pay a higher rate when they upgrade insurance policies.
That's the conclusion of a Consumer Federation of America (CFA) analysis that compared  premium quotes from six companies in several cities for consumers who bought the least coverage and those who purchased more extensive coverage.
"Auto insurance is not just mandatory in most states, it is an important asset protection tool," sai...
More
Researchers say driving down high prices should be a focus going forward
05/13/2019
|
ConsumerAffairs

By Sarah D. Young
Sarah D. Young has been a columnist for a blog ... Read Full Bio→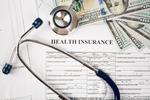 Major discrepancies are present between the prices paid to hospitals for privately insured patients and what the federal Medicare program pays, according to a RAND analysis of hospital prices in 25 states.
Overall, hospitals treating patients with private health insurance were paid 2.4 times the Medicare rates in 2017. RAND researchers found that the difference was most significant for outpatient care. In those cases, private prices were nearly triple what Medicare would...
More
Sort By