Risk-adjustment payments were designed to stabilize the market
07/09/2018
|
ConsumerAffairs

By Mark Huffman
Mark Huffman has been a consumer news reporter for ConsumerAffairs ... Read Full Bio→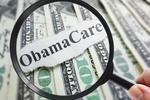 The Center for Medicare and Medicaid Services (CMS) has suspended payments to health insurers with a large number of sick Obamacare clients.
The agency said it had no choice after a U.S. District Court in New Mexico said the payments are invalid, due to the formula used to make them.
The risk-adjustment payments – from insurance companies with a majority of healthy clients to those companies insuring people with chronic illnesses – were written into the Affordable Care Ac...
More
The new venture will have six points of focus, Jamie Dimon says
04/06/2018
|
ConsumerAffairs

By Sarah D. Young
Sarah D. Young has been a columnist for a blog ... Read Full Bio→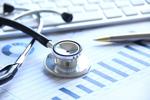 In his annual letter to shareholders, JP Morgan Chase CEO Jamie Dimon outlined some of the goals for his company's new healthcare venture with Amazon and Berkshire Hathaway.
The CEO says his focus is on improving several failures with the US healthcare system, including poor outcomes, high administrative and fraud cost, and a high percentage of healthcare spending devoted to chronic care.
"While we don't know the exact fix to this problem, we do know the process that will...
More
Sort By