Researchers have discovered an added financial burden linked to the disease
10/21/2019
|
ConsumerAffairs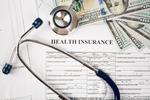 A new study conducted by researchers from the American Cancer Society explored the financial implications that cancer survivors need to contend with and how health insurance plays a role. 
According to the researchers, struggling to understand health insurance policies or medical bills is rather common. In these instances, that stress can spill out into financial decisions that aren't medical, as well as into other areas of life. 
"Growing evidence suggests that health in...
More
An analysis shows that consumers with basic insurance pay higher rates when they upgrade
07/22/2019
|
ConsumerAffairs

By Mark Huffman
Mark Huffman has been a consumer news reporter for ConsumerAffairs ... Read Full Bio→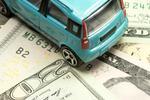 Car insurance customers who purchase the bare minimum coverage required by their state pay a higher rate when they upgrade insurance policies.
That's the conclusion of a Consumer Federation of America (CFA) analysis that compared  premium quotes from six companies in several cities for consumers who bought the least coverage and those who purchased more extensive coverage.
"Auto insurance is not just mandatory in most states, it is an important asset protection tool," sai...
More
Sort By