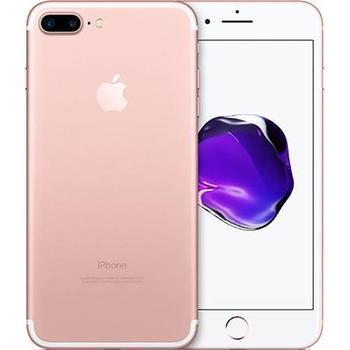 Verizon has set a new record, although it's not one they were aiming for. The company posted its first-ever net loss of wireless subscribers during the first quarter of 2017.
Most Wall Streeters are blaming the loss on the price war that has broken out in the once-peaceful oligopoly that is the wireless business in the U.S. But others, including hordes of former Verizon subscribers, blame poor service and an inability to reach anyone who can help with problems.
"After lowering my data plan because of paying for data I wasn't using month after month Verizon took away free data I was given for LIFE with my new phone purchases," said Barbara of Kuna, Idaho, in a ConsumerAffairs review a few days ago.
"After calling them to find out why, I was told the free data was given to me for my data size not the phone purchases. I've been with Verizon for over 10 years and have been disappointed by them before. This is the last straw. Just another way Verizon stabs you in the back while pretending to be giving you something for being a valued customer," Barbara said.
Dawn of Birmingham, Alabama, says Verizon "has become impossible to deal with." She said she called Verizon when her new iPhone began shutting down, overheating, and otherwise misbehaving.
"They had me talk to three different people asking the same exact questions before finally agreeing to issue me a replacement phone which was still under warranty. This took over 45 minutes," Dawn said.
"Then I happen to be on my account checking my bill and the order for the replacement phone was on credit hold for some reason...not sure why because my account is current," she said. "Jumped on chat and this person tells me I now have to call the order department to confirm the order before it's shipped out. Why should I have to do this - wasn't the 45 minutes on with customer service enough of a confirmation to ship the stupid phone?"
$20 a month for nothing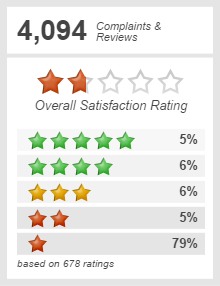 "It's only $20 but it was so annoying that I took my four smartphones to AT&T. The network is OK and the website is easy to navigate, unlike the Verizon site which is like a carnival funhouse," he said. 
It's not only longtime customers who are miffed. Kayla of Spring, Texas, has only been with Verizon a month but is already irate. 
"I have been with Verizon for about a month and the customer service is horrible. I spent an hour on the phone with someone who still cannot tell me what my bill is actually going to be. Also, found it odd that I would want to file a complaint and asked why? I have been nearly paying $400 a month for 3 phones. That is why," Kayla said.
Unlimited data
Verizon has been trying to stop the hemorraghing. It brought back unlimited data plans in February for the first time since 2011. That helped a little but took a big bite out of earnings, illustrating the difficulty of turning around a mature business that has run out of room to grow. Verizon executives, however, insist things are going well.
"Our first-quarter results again demonstrated that customers value a high-quality network experience," said Chairman and CEO Lowell McAdam in a press release. "To build on our loyal customer base and the third-party recognition we have received for network leadership, we extended our wireless and fiber network capabilities, began offering an unlimited pricing option and expanded our opportunities in new markets. We're executing on strategies to capture future growth and create long-term shareholder value."
The primary problem Verizon faces is that just about everybody who could want a smartphone already has one, so it's not a growing market. Meanwhile, T-Mobile and Sprint are nipping at its heels, takiing customers away with more nimble marketing plans.
Verizon has been trying to diversify into entertainment and information through its purchase of AOL and Yahoo, but any returns from those businesses are likely to be far down the road, many analysts feel.
Check the ConsumerAffairs Cell Phone Buyers Guide to find the phone and service plan that are right for you.