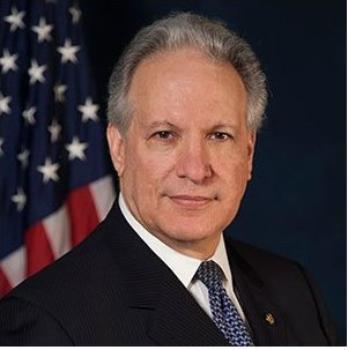 As Obama Era safety regulators head for the exit ramps, they leave behind a lot of unfinished business. That's pretty much par for the course in Washington, where "long-term" means until the incumbent administration leaves office.
But departing National Highway Traffic Safety Administration head Dr. Mark Rosekind is philosophical and says he knew what he was getting into when he took the job.
"When I came in, I knew I only had two years," he said in a recent interview with the Detroit Free Press. "I knew coming in I only had a limited time. And I also used that to push people really hard."
President Obama nominated Rosekind to head the agency in November 2014, after Transportation Secretary Ray LaHood and NHTSA head David Strickland resigned shortly after working out a secret deal with Chrysler to resolve complaints that Jeep Cherokee SUVs were prone to burst into flame after rear-end collisions. They wasted little time finding lucrative lobbying positions.
Trump has nominated former Labor Secretary Elaine Chao to replace Anthony Foxx as Transportation Secretary, but there has been no word on who, if anyone, is being considered for the NHTSA post.
Rosekind has not said what he plans to do after leaving government, but he is credited by safety advocates with shaking up an agency that was seen by many critics as being too slow to act and a bit too cozy with the industry it regulates.
Over at the Consumer Product Safety Commission, which regulates non-auto safety, Chairman Elliott F. Kaye's term runs through October 2020.
Stiff fines
Under Rosekind, NHTSA was much faster to impose stiff fines on automakers who failed to report safety issues. He also developed new policies on testing self-driving cars, data sharing among automakers, and accident prevention initiatives. He presided over the massive Takata airbag scandal, which is likely to include a $1 billion penalty against the Japanese company.
Obama, like many presidents before him, was often criticized for naming lawyers to positions that might more logically have gone to engineers or scientists with a deep knowledge of the subject matter. No such criticism was attached to Rosekind, who was previously a member of the National Transportation Safety Board.
A psychologist who specializes in the study of human fatigue and its effects on people's ability to perform various intellectual or mechanical tasks, Rosekind quickly took up the issue of distracted driving and urged automakers to avoid loading up dashboards with flashy gadgets that took drivers' eyes off the road.
Rosekind said in the Detroit Free Press interview that his intention was always to put safety first, and he urged the Trump Administration to follow the same principle.
"I think there is a lot of work that has gone on for the last two years that will stand on its own," he said.