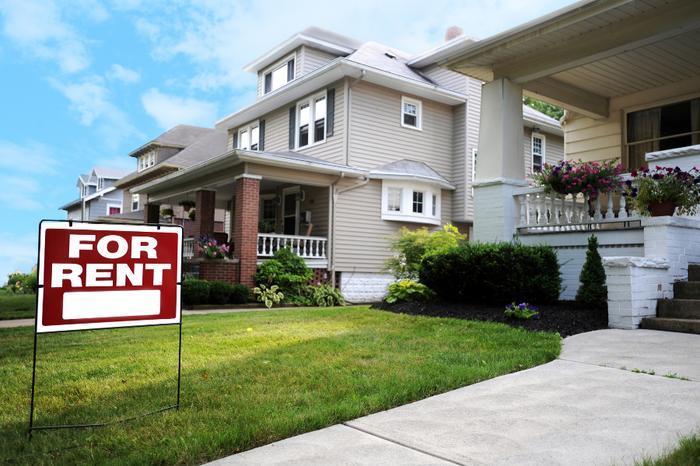 Consumers who have been priced out of the housing market, and those who just prefer to rent, are facing higher costs.
In its 2019 Rent Report, Apartment Guide reports the average rent is up 4.2 percent in the last 12 months. A big driver of the increase is an increase in demand for affordable housing, as home ownership has leveled off.
The report makes calculations based on the costs of a studio, one-bedroom, and two-bedroom apartment. It also makes adjustments for different geographic locations within the U.S.
Among the report's significant findings -- the Northeast has the highest average rents in the U.S., with the average two-bedroom apartment going for more than $3,000 a month. While the average rent is up on an annual basis, it's down slightly from September's peak.
You can get the best deal on an apartment in the South. The average rent has risen there in the last 12 months, but not by much. The next-smallest increase in rent took place in Midwestern markets.
Biggest increase in Newark
Breaking down the top 100 housing markets, the biggest annual increase in rent occurred in Newark, N.J., where rents went up more than 17 percent during 2018. On the other end of the scale, rents actually went down in New Orleans, falling 11.4 percent.
Rising rent has been a growing problem because so many people are unable to purchase homes. Rising home prices and a steady increase in mortgage rates have made more homes in more markets unaffordable.
While construction of new apartments has increased in recent months, it hasn't been enough to keep up with the demand, which has served to push rents higher.
Rent-burdened
A 2018 report by the Pew Charitable Trust found that increases in rent have pushed more people into a classification called "rent-burdened." That's defined as a household spending 30 percent or more of its monthly income on rent.
These households will typically find it much more difficult to transition to homeownership and tend to be more "financially fragile."
In the wake of the housing crash, mortgage lenders dramatically increased their lending standards, meaning fewer consumers could qualify for a mortgage to purchase a home. That kept more consumers in the rental market, dramatically raising rents in most areas.
Mortgage standards have been relaxed a bit, but there are fewer homes to buy because home builders have scaled back their production over the last decade. That means some families that might be able to afford a home continue to rent.