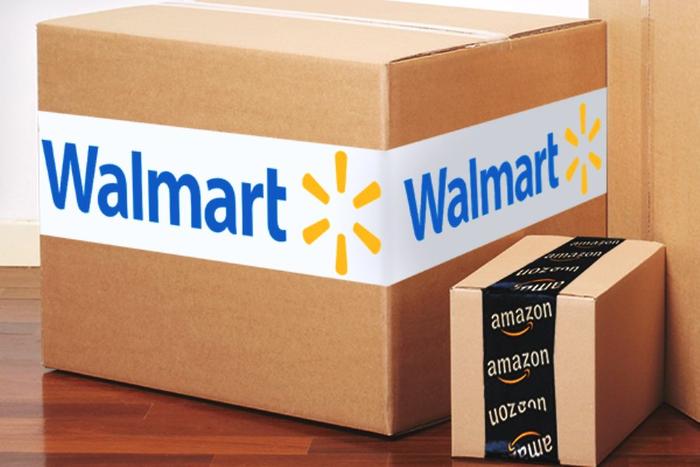 A study commissioned by the Reuters news agency shows Walmart has made dramatic progress this year in closing the online price gap with Amazon, giving consumers more low-price options.
According to research by Market Track, products available at Walmart.com are now just an average 0.3 percent more expensive than those found at Amazon.com. A year ago, the researchers found the gap was three percent.
Depending on what you're buying, prices at Walmart.com could be notably cheaper. Market Track found Walmart.com's prices on fitness trackers and smartwatches are 6.4 percent below those found on Amazon. At this time last year, Walmart's prices for those products were 12.6 percent higher.
To reach its conclusions, Market Track analyzed the prices of 213 products in 11 categories over a nearly two-year period.
Where Walmart gained ground
From December 2015 to late November 2016, researchers found Walmart's online prices were cheaper than Amazon's in just two categories -- television sets and toys and games.
However, from late November 2016 to early November 2017, the Market Track study found Walmart.com maintained its lead in those two categories and was also cheaper for wearable technology, headphones, and sporting goods.
Amazon continues to hold a sizable advantage in the categories of home theater, tools and hardware, and video games. University of Richmond finance professor Tom Arnold says Walmart has used an efficient supply chain and its huge pricing power to close the gap with its rival.
"Amazon doesn't hold an inventory per se. What they do is put you in contact with vendors who will sell through Amazon," Arnold said in an interview.
"That's not a bad business model, but the problem you have is that if you are not the entity that's holding the inventory you can't go to a supplier and say 'look, I'm going to buy a lot of this, so you need to give me an even better price.' Walmart does do this."
Huge market penetration
Kirk Wakefield professor of retail marketing at Baylor University, says Walmart's large footprint also gives it significant pricing power.
"Walmart is able to compete with Amazon because they already have huge market penetration, can stock inventory for large scale distribution, and have already been actively refining their online order systems," Wakefield told ConsumerAffairs.
The competition between the two retail giants isn't likely to subside anytime soon, which is good news for consumers seeking the best deal on popular products.
In the aftermath of Cyber Monday, a day in which Adobe Insights estimates there was a record number of online sales, Walmart has rolled out what it calls "Cyber Week," promising deep discounts for the rest of the week.
Amazon is still cutting prices as well, terming its continuing sale "Cyber Monday Deals Week." Despite the stepped-up competition from Walmart, an Amazon spokeswoman tells Reuters nothing has changed in the company's approach to pricing, saying its prices are as low or lower than any competitor's.