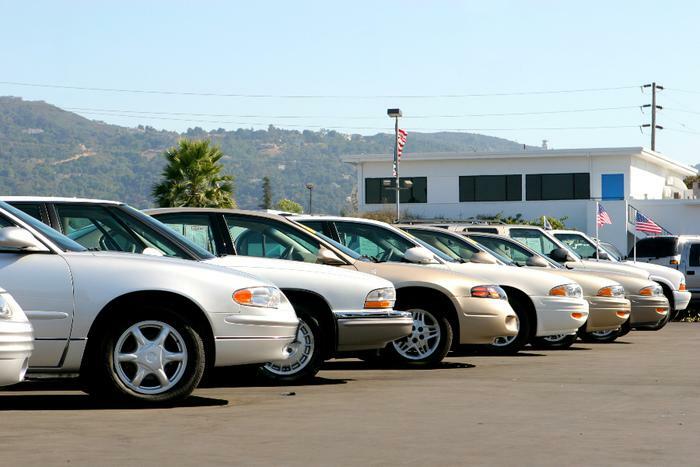 New car dealers are prevented, by law, from selling vehicles with open recalls. Used car dealers face no such prohibition. Four U.S. Senators say it's time they did.
Sen. Edward Markey (D-Mass.), Sen. Elizabeth Warren (D-Mass.), Sen. Richard Blumenthal (D-Conn.), and Sen. Amy Klobuchar (D-Minn.) have co-sponsored the Used Car Safety Recall Repair Act, saying it would help get dangerous vehicles off the road until they are repaired.
The bill requires car dealers to repair any outstanding safety recalls in used cars prior to selling, leasing, or loaning them to consumers. The lawmakers cite data showing that there are currently 72 million cars on the road with open recalls, some of which could pose dangers.
"Americans deserve peace of mind that they are buying safe cars from car dealers, yet too many used cars today are sold or leased with known and unrepaired safety issues," said Blumenthal. "This measure will close this unacceptable safety loophole, and protect drivers and the public from hazardous cars."
Support from a key consumer group
The measure has the backing of the Consumer Federation of America (CFA), which says the proposed legislation is especially important now because of the strong demand for used cars during the pandemic. The group says the potential danger associated with open recalls increases with the age of the vehicle, with about 56% of recalled vehicles 5-10 years old having open recalls. It says 71% of the recalls associated with vehicles over 10 years old are still uncorrected.
"Without major intervention by the Federal Government, consumers will increasingly be put at risk," said CFA Executive Director Jack Gillis.
Gillis says used car dealers are opposing the bill, even though it would cost the car's manufacturer, not the dealer, to repair the vehicle. Cars and trucks with open recalls can be easily identified using the National Highway Traffic Safety Administration's (NHTSA) online database. 
Takata airbags
Some of the older cars on the road with open recalls are equipped with defective Takata airbags that have been linked to at least 18 deaths in the U.S. Earlier this week, the fund compensating airbag victims paid out another $46 million to 161 claimants. 
Safety officials have known about the defect since 2008, and millions of vehicles have already been recalled and repaired. Eric Green, who manages the Takata fund, said he expects hundreds of additional claims to be made in the future because not all the cars with the defective airbags have been repaired. 
Many are older vehicles that have changed hands numerous times on used car lots, so the current owners may be unaware of the original recall. Green calls these vehicles "time bombs getting more dangerous by the day."
Gillis said passing the senators' bill would defuse that bomb and make used cars a lot safer.