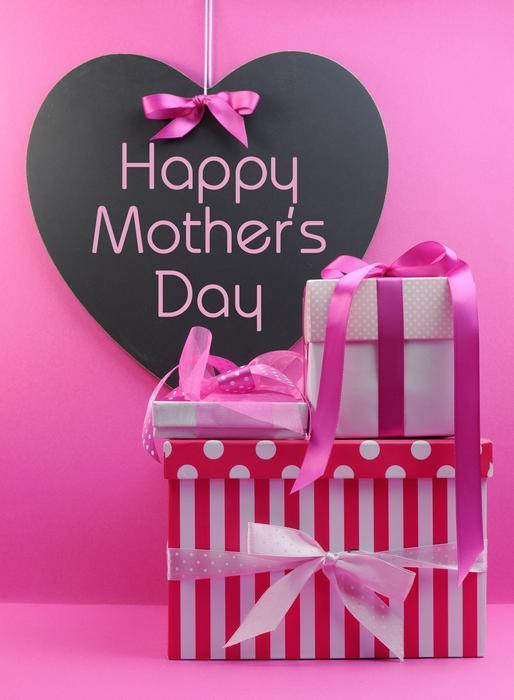 Consumers plan to bring it on for mom this year.
The annual Mother's Day spending survey conducted for the National Retail Federation (NRF) by Prosper Insights & Analytics suggests that special lady can look forward to everything from jewelry to special outings at favorite restaurants.
Shoppers told the survey that they'll likely spend an average of $186.39 for the holiday, $14.17 more than they laid out last year.
With 85% of those asked saying they plan to celebrate, total spending is likely to reach $23.6 billion -- the highest number in the survey's 14-year history, topping last year's record of $21.4 billion.
"With spring in full bloom, many Americans are looking forward to splurging on their mothers this Mother's Day," said NRF President and CEO Matthew Shay. "Retailers will be ready with a wide range of gift options and a variety of promotions for their customers."
What they'll be buying
The survey found 36% of consumers plan to spend $5 billion on jewelry, with 56% spending $4.2 billion on special outings such as dinner or brunch. Another 69% of shoppers will shell out $2.6 billion on flowers, and 45% will spend $2.5 billion on gift cards.
Other gifts mentioned include clothing ($2.1 billion), consumer electronics ($2 billion), and personal services such as a spa day ($1.9 billion).
The overall increase is expected to be driven largely by spending on jewelry, which is up 19%, and personal services, up 15%.
"Gifts of experience," such as tickets to a concert or hot air balloon ride, appear to be gaining in popularity. Twenty-eight percent say they'd like to receive such a gift, up 4% from last year. Nearly half of younger consumers (those under the age of 35) say they plan to give such a gift.
Where they shop
Thirty-five percent percent of consumers said they'll will head to department stores in search of the perfect good, while 31% said they'll shop at specialty stores such as florists, jewelers or electronics stores; another 24% plan to shop at a local small business.
Meanwhile, 30% -- 3% more than last year -- will shop online. Among smartphone owners, 34% will research gift ideas on their phones while 19% will actually use them to make a purchase.
The survey, which asked 7,406 consumers about their Mother's Day plans, was conducted April 4-11 and has a margin of error of plus or minus 1.2 percentage points.