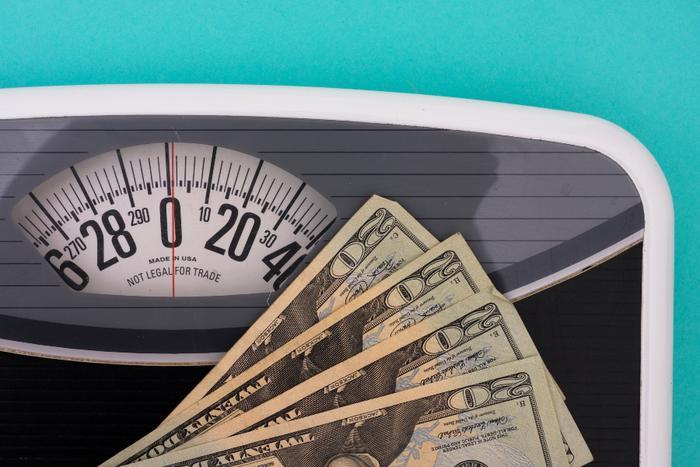 Consumer review sites are getting flooded with complaints about Noom, a popular app-based weight loss service. 
Most of the complaints stem from consumers feeling that the company offers misleading free trials, only to be hit with $100+ subscription charges that show up as soon as the free trials end. Even worse, the app users allege that those subscriptions are a bear to cancel.
Noom has recently received a large number of 1-star reviews from ConsumerAffairs reviewers. The Better Business Bureau says it's also getting deluged with complaints, prompting it to downgrade Noom to a D-plus rating.
What consumers are upset about
One of the biggest complaints is the "pay what you think is fair" offer that Noom promotes for its introductory trial.
"Company presents with an introductory trial of 2 weeks - at first stating 'pay what you think is fair,' said Jane of Ashland, Mass. in their review at ConsumerAffairs. "When you don't respond they say it's free for 2 weeks but they need a credit card to 'verify' your account," 
"No notice or further contact though you can use their site for those 2 weeks BUT due to a variety of circumstances I did not use it - instead I attempted to contact and cancel - only to find out that (2 days past the 14 day trial) my credit card was charged for an 18 MONTH MEMBERSHIP NON REFUNDABLE - huh? It's in their "fine print". 
The devil is in the details
Jane is correct about Noom's "fine print." When ConsumerAffairs looked at the company's terms and conditions, the point that seemed to be the sticking point was Noom's "auto-renewal" clause. In essence, it gives the company the right to automatically extend a subscription "for successive renewal periods." Also concerning is the language that reads, "Until you cancel, we will charge or debit your payment method at the beginning of your subscription." Another red flag is Noom's "no refund" policy.
Many of the complaints made to BBB also swirl around being surprised with the charges relating to the supposed free trial. 
"A number of these consumers said they believed that after the free trial the cost of monthly membership was between $20 and $40," the BBB said. "Instead, they discovered that they were charged for several months upfront upon the free trial's end, resulting in alleged charges varying from $120 to $180 or more. Consumers consistently alleged difficulty trying to get in contact with Noom's customer service to request a refund of charges."
Gary of Keller, Texas said he also had difficulty opting out of the service in his review on ConsumerAffairs. 
"There is no way to opt out of the first subscription even though you haven't even opened an email from them or attempted to use their 'product,'" he stated. "The telephone number sends you to a machine where there is no way to connect with a live person."
Look for reviews before signing up for any subscription
Developers make signing up for a trial subscription so easy that consumers may assume that a promotional pitch is honest and there's very little that can go against their favor. However, that's not always the case.
"Smartphone applications and online programs may seem convenient – especially when coupled with attractive free trial offers – but consumers must always be cautious," said Claire Rosenzweig, President and CEO of BBB Serving Metropolitan New York.