What's the latest mobile device that's got everyone's attention? It doesn't have a lightning fast microprocessor or HD screen.
But it makes phone calls and sends text messages, along with a handful of other things a smartphone might do.
Nokia has introduced a new phone that's old. CNET, which is covering the Mobile World Congress, says the Nokia 3310 is causing quite a stir in the tech world. It's a remake of the classic "candy bar" phone that Nokia launched around 2000, when the iPhone was just a glimmer in Steve Jobs' eye.
'Modern classic reimagined'
On its website, Nokia calls the 3310 "a modern classic reimagined." At first glance, the lines of the phone are familiar, with a smooth, iconic silhouette. It has a larger screen than the original, but it only takes up about half the phone.
"The custom designed user interface brings a fresh look to a classic, whilst the 2.4" polarized and curved screen window makes for better readability in sunlight," the company said.
Nokia's short video clip (below) demonstrating the phone has gone viral, with nearly 1.8 million views on YouTube at last count.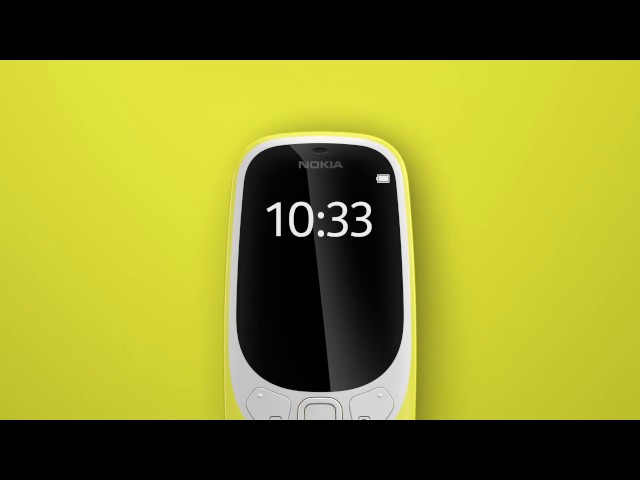 Month-long battery charge
While your smartphone battery may have to be recharged daily after running countless apps, Nokia says the battery charge on the 3310 should be good for an entire month.
When Steve Jobs introduced the iPhone in 2007, he envisioned the device as a replacement for the PC, designing it to be used like a computer. According to Jobs, a keyboard or keypad should not be taking up half the device since it is rarely needed.
The Nokia 3310 is several steps back from that, going back to the future, when life was simpler and so were phones. But nostalgia may not be the only reason this throwback phone has attracted attention.
Attractive price
While the latest smartphones with all the bells and whistles can cost north of $700, the Nokia 3310 sells for 49 euro, translating into a little less than $52. And there are a couple of upgrades -- Gameloft has updated the original Snake game.
Nokia obviously believes it has a winner on its hands. It originally aimed the phone at developing countries, where many consumers still use old-school cell phones.
But it might also find a market in the U.S., especially among consumers who feel they don't have to be immediately responsive to the latest email from the office. If it's really important, they'll call, won't they?