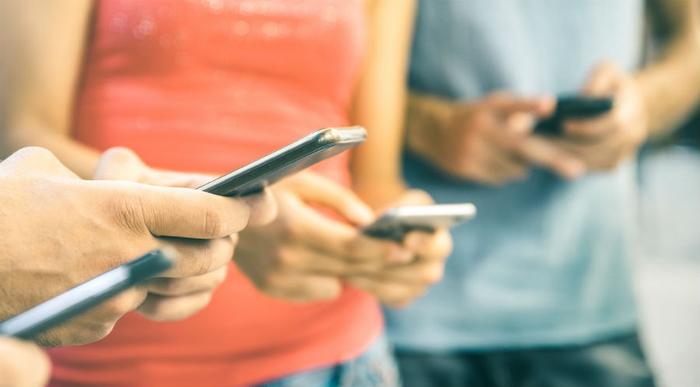 For many parents, finding the perfect amount of time for their children to spend in front of screens can be extremely difficult.
With tons of factors to consider, a new study found that parents' behaviors and rules play a large role in how much time children are engaging with screen media. Specifically, children of parents who either punish or reward them with adjusted screen time were found to spend more time in front of devices.
"It's similar to how we wouldn't use sugary treats as rewards because by doing so we can heighten the attraction to them," said researcher Jessica Haines. "When you give food as a reward, it makes children like the carrot less and the cake more. Same thing with screen time."
What affects screen time
According to researcher Lisa Tang, the goal of the study was to "investigate the impact of parenting practices on toddler and preschoolers' screen time." The study included 68 parents and 62 children between 18 months and five years old, as this is the time when habits typically start to form.
The parents were asked questions about their children's screen time, including their own time spent in front of screens, when they allow their children to use devices, and how they monitor their children's screen time.
Based on the participants' responses, parents spend an average of two hours per weekday and over two and a half hours on the weekend in front of screens, while children spend about an hour and a half per weekday and over two hours on the weekend using screens. The researchers found that there were several factors that influenced children's screen time, including using screens during meals, as this habit was found to increase children's time with devices.
Haines notes that the researchers don't endorse this behavior; they encourage parents to "be consistent and follow this restriction" if they don't want their children to be in front of devices at meal times.
For parents who use screen time as either a punishment or a reward, children's screen time increased -- particularly on weekends. The researchers found that, when used as a behavioral tactic, children spent about 20 more minutes per day in front of screens over the weekend.
Additionally, parents' own screen time can increase their children's screen time if it is seen as a family activity. When parents -- particularly moms -- spend time on a device around their children, the habit rubs off on the child.
With this study, the researchers are hopeful that parents understand what can contribute to more time spent in front of screens, and they can help motivate their children to put the devices down.
"Watching screens takes away from other interactions that help children develop social and academic skills," Tang said. "Our hope is that these findings can help us arm parents who are entering a world where screens are ubiquitous."
Setting boundaries
Research has shown that setting boundaries for children is of the utmost importance where technology is concerned. This past summer, lawmakers pushed for even more research on the way technology is impacting children, as the effects on health and development are still unknown.
The Senate introduced the Children and Media Research Advancement Act, which would spend about $95 million on long-term studies over the next five years.
"What we feed the minds of children is as important as what we feed their bodies," said Michael Rich, associate professor of pediatrics at Harvard Medical School. "We need to understand it as best we can. We need to use data to project forward what can create the healthiest and safest environment in which we are raising kids and interacting with each other."