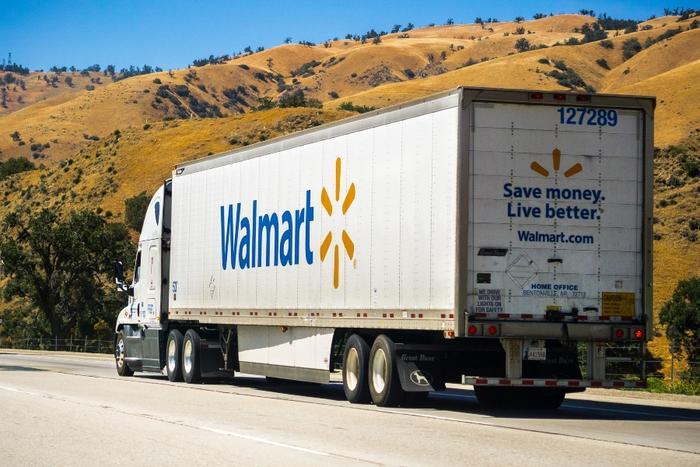 Consumers are increasingly shopping at Walmart instead of Amazon, according to a new survey by First Insight. The retail analytics firm polled 1,000 consumers and found that 55 percent prefer shopping at Walmart rather than Amazon.com. 
In 2018, the same survey found that 47 percent preferred Walmart. First Insight found that the percentage of people who favor Amazon has fallen to 45 percent from about 53 percent last year. 
"The excitement of the Amazon box coming to your house is kind of dwindling off," First Insight CEO Greg Petro told CNBC. "I think the novelty of Amazon is wearing off."
Going head-to-head with Amazon
Walmart and other retailers have been struggling to keep up with Amazon, which earlier this year promised even speedier deliveries. The company also recently announced plans to start delivering grocery products for free within a two-hour window to Prime members in regions eligible for its Amazon Fresh service. 
Prior to the announcement that Amazon Fresh would become free for eligible members, Walmart announced that it had begun testing a program that delivered groceries directly to people's refrigerators. The retailer has also established more than 2,700 grocery pickup locations for online orders across the U.S.
″[Walmart's] speed is allowing them to leapfrog and get hyper-competitive with Amazon in a short period of time," Petro told CNBC. 
Holiday deal battle
The publication noted that the "true test" could come this holiday season. 
Walmart and Amazon have both already started offering deals ahead of the holiday season, which is a few days shorter this year due to a quirk in the calendar. Black Friday falls on November 29, leaving 25 days before December 25.
Walmart unveiled its holiday shopping deals online on October 25 -- the earliest any major retailer has begun rolling out its discounts normally reserved for the days leading up to Black Friday.
"Saving our customers time is also paramount at this time of year, especially with fewer days to get ready for big family meals, parties and gift-giving," Steve Bratspies, executive vice president and chief merchandising officer of Walmart, said in a statement. "We're making sure this season is the easiest yet for our customers with nine tech-enabled ways to shop for everyone on their list – when and how they want."
Amazon still preferred by some consumers
While Walmart appears to be winning over -- or winning back -- many shoppers, some consumers have said Amazon's online marketplace has an edge over Walmart's. 
ConsumerAffairs reviewer Martine of Hempstead, New York said last month that while Walmart has good prices, "their search engine is horrible and cannot seem to process more than 1 or 2 filters without messing up the search results." 
"Furthermore, better prices can often be found on Amazon and the items are often coming from the same third party seller," Martine added. "Walmart is trying to compete with Amazon with their next day delivery, but I haven't been able to get my time right in terms of ordering early enough to get that option even if the items are marked 'next day delivery' eligible; also, Walmart's 2 day delivery isn't as good as Amazon's."