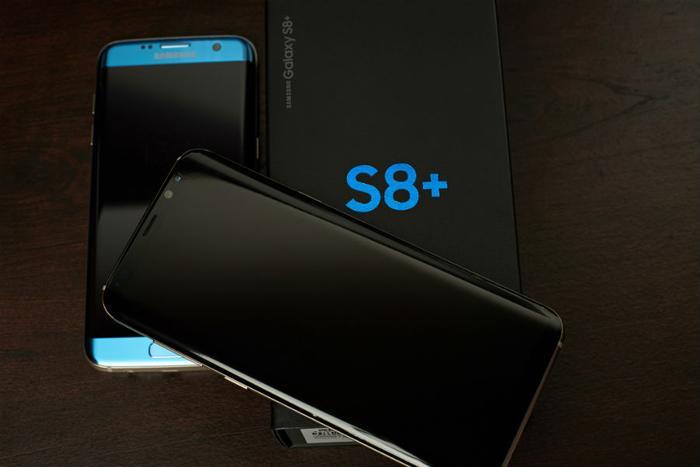 Despite sky-high sales, Samsung has faced criticism about the durability of its Galaxy smartphones, and the performance of Samsung's newest Galaxy S8 and S8+ models in water may once again prove to be a disappointment to customers. 
Before competitors like Apple debuted their own sturdier, more water-resistant devices, Samsung led the pack last year with a commercial showing Lil Wayne dousing his Galaxy S7 Edge in champagne. Reviewers celebrated the new generation of Galaxy smartphones and their supposed ability to withstand up to 30 minutes of water exposure. 
But the Galaxy S7 Active model failed water dunking tests conducted by Consumer Reports later that year. Facing criticism, Samsung agreed to give S7 Active owners a free exchange if they encounter "issues related to water damage." Even then, the warranty only applied to people who had their phones for less than a year.
In subsequent marketing material, Samsung assured customers that the apparent problem had been corrected. Samsung's new Galaxy S8 and S8+ models "are water and dust resistant, faster, and more efficient...," an advertisement says. Which means what exactly? "...which means you are too," the S8 advertisement says.
But Samsung's promises are only as good as its guarantees. If the Galaxy S8 phones prove to also hold up poorly in water, just as the S7 Active did, can customers get a new phone, or at least their $800 refunded? This is a question that Samsung has yet to answer. 
The dreaded "moisture detected"
My husband purchased the Galaxy S8+ largely because of its advertised durability, including the IP68 label certifying the phone can handle submersion in up to five feet of water for thirty minutes. Consumer Reports, the independent testers who exposed the flaws in the S7 Active, gave glowing reviews of the S8 models. The organization dunked the S8 phones in pressurized tanks and reported that they operated normally "right after" retrieving them and continued to function well 24 hours later.
Based on this, we weren't very worried when my husband's phone fell out of his pocket at a marina several weeks ago. He quickly snatched the phone from the water and it seemed to work fine immediately afterward. 
When he tried to charge the Galaxy that evening a notice appeared: moisture detected in the port. We tried placing the phone on rice and on a fan for days at a time, but the phone still refused to charge due to "moisture." 
Of course, Samsung Galaxy owners have experienced far worse catastrophes than this -- the recall of the Samsung Galaxy Note 7 phones due to their occasional tendency to explode has left a major dent on the company's reputation. But with no working battery, my husband's Galaxy was as good as useless. By our estimates, the phone wasn't in the water for longer than ten seconds.
This does not appear to be a problem that is unique to us. YouTube videos and user-submitted comments online – including a forum on the Samsung webpage itself – tell similar stories of a Galaxy S8 that will not charge because of "moisture detected." 
One commenter on the Samsung site said that her S8 was "barely splashed" before the moisture detection notice appeared. Another with the same problem couldn't recall her phone ever being exposed to water at all. 
Based on users' online comments, no official policy is in place from Samsung for these scenarios, meaning customers are left to effectively wait and see what the company tells them.
The AT&T website is clear when it comes to its older model, the Galaxy S7. Samsung will replace  "any Galaxy S7 active under its standard limited warranty, should water damage occur," the company tells customers.
When my husband and I visited our local AT&T store for help, workers were fairly certain that the S8+ should also be covered for water damage under that same warranty, and we were told to contact Samsung directly. 
The customer service representative at the Samsung call center deflected when I told her that we dropped the phone in water for just a moment. The Galaxy S8 "is water resistant," she said, "not waterproof."
She said that Samsung would consider repairing the phone, if we were willing to send it in and wait at least five business days while they inspected it. Given the vagueness and lack of documentation, we opted to pay our insurance deductible instead.
Samsung won't disclose its policy to reporters
When contacted repeatedly by ConsumerAffairs, Samsung's press team refused to explain how it handles water-damage claims for the S8 phones, agreeing only to comment on the S8 off the record.   
Paraphrasing the "off the record" information, I was given points nearly identical to Samsung's advertising that did not answer whether water damage is covered by a warranty. A press release I was sent did nothing to clarify the issue.
Samsung later agreed to send ConsumerAffairs a prepared statement, but that was similarly empty on answers. "Any consumer with questions about a Samsung product should contact us directly at 1-800-SAMSUNG," it says. "While every customer inquiry we get is different, we look into each inquiry we receive and work to resolve it on a case-by-case basis."
Two AT&T employees, one Samsung call center worker, and two Samsung spokespeople later, and there are still no definitive answers about how Samsung will handle complaints from customers encountering water-damage issues with S8 Galaxy phones. The best advice we can provide is to not let your phone get wet, no matter what the advertising says.