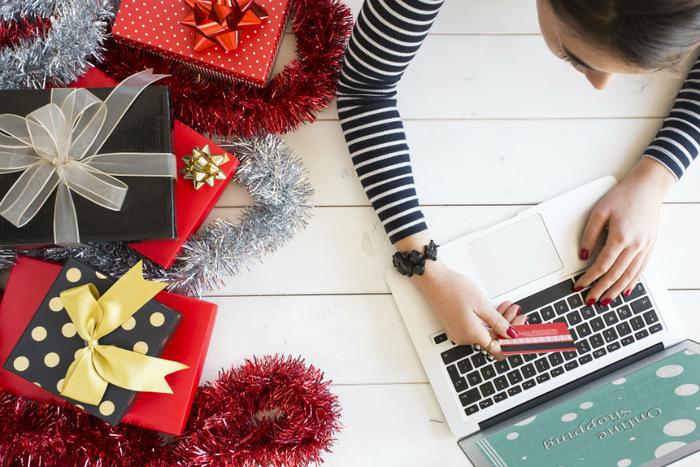 A new study shows that more than half of millennial credit card holders (52 percent) believe that the holiday season a sufficient reason to go into debt. 
The report from CreditCards.com also finds that older consumers -- both the Gen X'er and the baby boomer -- are less likely to think that piling up credit card debt during the holidays is acceptable, although those two groups still go into holiday debt, just not as far as millennials.
Consumers taking on holiday debt
As with other studies, a lack of financial literacy is at the core of many millennials' thinking. 
"Many young people have not been properly educated on how to deal with debt -- or even basic money management techniques -- so the consequences of accumulating debt don't resonate with them because they probably haven't had to deal with its fallout in their lives yet," deduces Matt Edstrom, CMO of GoodLife Home Loans. 
Drilling down further into the report's metrics, other cardholder groups willing to take on extra debt are:
Consumers who already have existing debt. "Credit cards typically have some of the highest interest rates of any type of debt, meaning that the longer you maintain a balance, the larger the debt you'll accumulate," says Judith Corprew, executive vice president at Patriot Bank, who also notes that this kind of thinking is also prevalent with the younger demographics.

Men. Scott Gillespie, owner of SG Financial Coaching, said the reason men are more willing to add to their debt load than women is probably driven by the emotional need to feel like they're the "provider" in the family. "But to go deeper in debt is to do the opposite of providing," Gillespie said, "It's taking away from their livelihood by loaning away their future for the novelty of a holiday."

Parents with children under age 18. If you're someone who buys holiday gifts to please your children, you're not alone -- 38 percent of the survey respondents said they took on the added debt to make their kids happy as well.
Consumers should think about the long term implications
You know that old axiom about planning -- those who fail to plan, plan to fail? One credit counselor says that failure bites consumers where it hurts more than any other aspect.
Mike Sullivan, director of education at Take Charge America, a nonprofit credit counseling service, says consumers who have a real plan to pay off their debt is an oddity, and that planning doesn't come into play until the consumer realizes that paying the monthly minimum on their credit card debt is nearly impossible. 
"Regardless of how they pay off this debt, few consumers seem to realize that carrying credit card balances is likely to increase the cost of holiday spending by 10 percent if they are very vigilant and way more if they are careless," Sullivan said.