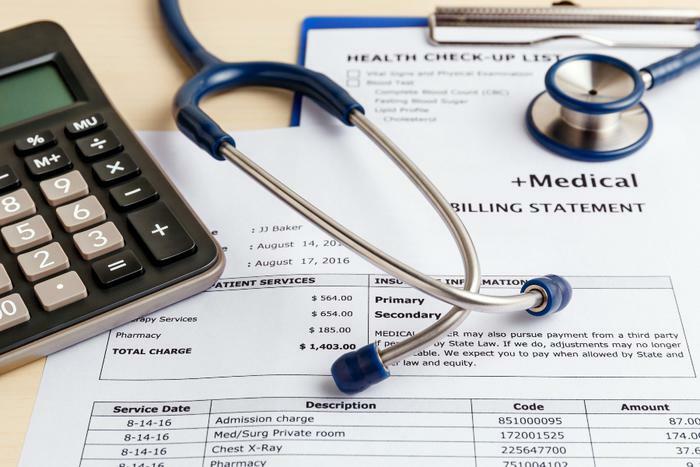 How much does it cost for a standard medical scan? It depends on the hospital, researchers say. 
A new study by a team of researchers from Johns Hopkins and Michigan State universities, writing in the journal Radiology, found some hospitals charge 10 times more for the same scan than other hospitals. The researchers studied median prices for scans of different areas of the body, including the brain, chest, and stomach. They said the difference in cost from one facility to another was often thousands of dollars.
The researchers found a CT head scan had the widest variation in price. Hospitals with the lowest prices charged a median of $199 or less. Among the most expensive hospitals, the same brain scan carried a median price of $1,882. 
"This is very far away from a competitive market," Ge Bai, a professor of health policy and management at Johns Hopkins Bloomberg School of Public Health and an author of the imaging-price study, told the Wall Street Journal.
New price disclosure rule
Health economists say these pricing disparities should not exist. Since early January, a new federal rule requires hospitals to publish price information about the services they offer so patients can shop around for the best price. That could save money for health insurance providers while reducing the patient's out-of-pocket costs.
"Extending early evidence on hospital compliance with the Hospital Price Transparency rule (2,5), we found that eight months after the rule went into effect, only approximately one-third of U.S. hospitals disclosed their commercial negotiated prices for one of the 13 U.S. Centers for Medicare and Medicaid Services–specified shoppable radiology services," the authors wrote.
The new federal rule requires hospitals to publicly disclose prices for services and prohibits them from trying to hide pricing when it is disclosed. Regulators drafted a provision in the rule that bars hospitals from inserting code into web pages with price information that makes them unlikely to show up in Google searches.
More than just a financial issue
Another study suggests that a significantly large and unexpected medical bill can cause more than financial distress. Researchers say it can also be a mental health issue.
When Centivo recently surveyed employees covered by employer-sponsored health insurance, it asked respondents if they had incurred significant medical expenses in the past two years. More than a quarter -- 27% -- said they had and that it affected their mental health. Sixteen percent said the surprise bill created family hardships.
"U.S. employers are rightly concerned about the mental health of their workforce during this time of immense societal changes and disruptions caused by the pandemic," said Dr. Wayne Jenkins, chief medical officer at Centivo. 
Researchers note that costs for both insured employees and employers keep going up. According to the Kaiser Family Foundation, the average premium for family coverage went up 4% this year.