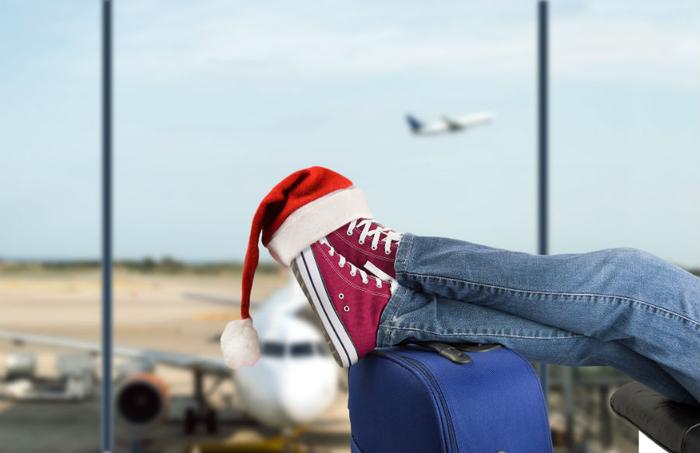 With COVID-19 still hanging in the air and over our heads, a majority of Americans say they're not going home to see family -- and a third say they're not planning to celebrate the holidays at all.
But they're not staying home, either. A just-released Travelocity 2020 Holiday Outlook survey found that a quarter of consumers are opting for a personal vacation before the end of the year instead. For travelers with children under 18, that number shoots up to 45 percent, 
"It's going to be a nontraditional holiday season this year, so families are gearing up to make the most of it by planning a holiday away from home and using their vacation days to travel," says Katie Junod, General Manager at Travelocity. 
"Our survey found that 80 percent of travelers who have taken a trip since the start of COVID-19 rated their experience as excellent or good, and that's given them the confidence to plan that next vacation at a time when they need a break from at-home school and work."
The forecast
Survey respondents who will travel during the holidays are trying to plan ahead because of the uncertainty related to the pandemic. Nearly 66 percent of holiday-goers say they've already booked lodging and transportation for Thanksgiving or the December holidays. Another 20 percent plan to book their holiday travel before October ends.
Based on survey results and demand data, Travelocity is predicting the following holiday travel trends:
Holiday hoteling: More travelers say they plan to stay at a hotel or a vacation rental over the holidays, with hotels being a slight favorite.

Road ready: Nearly 80 percent of Americans plan to jump in the car and drive wherever they're going versus 20 percent who plan on flying.

The long weekend option: One in four holiday travelers say they'll stay through the long weekends of Thanksgiving and Christmas (on Friday this year) rather than planning shorter day trips. 

Celebrate close to home: Two-thirds of holiday-makers plan to travel 250 miles or less to mix and mingle.
Doing holiday away from home the right way
In all likelihood, Santa is not bringing anyone a coronavirus-free Christmas, but Travelocity says there are some sensible tips travelers can use to venture out with confidence.
Keep travel plans flexible: Because COVID-19 hot spots change like the wind, Travelocity says travelers should make sure that they look for flights and rooms that come with a free cancellation policy. 

Look for hotels that do enhanced cleaning: One-third of travelers say that safe accommodations play a big part in whether or not they will travel this holiday season. Some travel search engines have a search filter that allows consumers to look for hotels that have proactive sanitization plans. Airbnb also mandates that its properties adhere to certain cleaning procedures.

Search for flights with safety in mind: Fifty-three percent of travelers who have already booked flights this holiday season admit they are worried about flying right now. Some travel search engines have a filter that tells consumers what airlines expect from them in the way of mask requirements and temperature checks. However, travelers should also look into at-airport tests, on-board sanitizing procedures, and other health and safety measures to make sure they're comfortable with everything the airlines are doing or not doing.
Even though Travelocity's survey found that this holiday season will be different than in years past, Junod says travelers' holiday spirits are still high. 
"Two-thirds of respondents said they've been able to travel to see friends and family since COVID-19 started, and almost half say they're feeling happy and calm about the upcoming holiday season," she said.