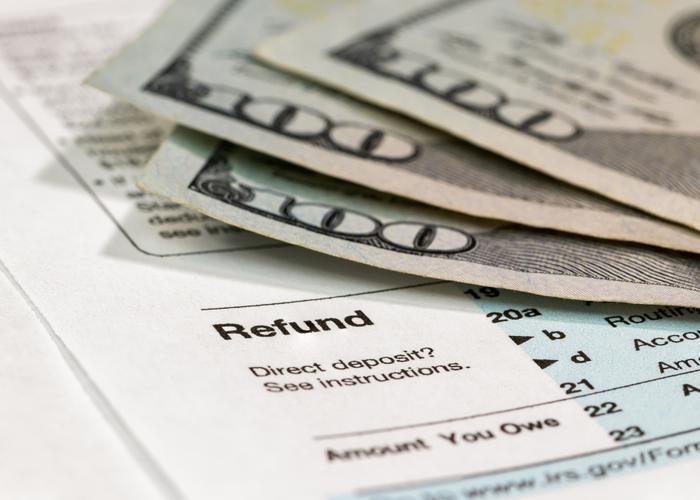 Now that most of America has gotten their July 15 tax deadline out of the way, the Internal Revenue Service (IRS) wants to remind taxpayers that there is no secret formula they can use to find out when their refund will show up in the mail or in their bank account.
Actually, there are several myths that the IRS would like to debunk, with each one representing a heading shown below.
Getting a refund this year means there's no need to adjust withholding for 2020
Not true. To help avoid being surprised next year, the IRS says taxpayers should make changes now. One suggestion consumers can follow is to adjust their tax withholding with their employer to help guarantee that neither too much nor too little tax is withheld from their paycheck. 
There's also a tool called the Tax Withholding Estimator which will help taxpayers figure out the right amount.
Calling the IRS or a tax professional will provide a better refund date
Again, not true. You can call the IRS or a tax professional all you want, but that will not expedite getting a refund. If someone tells you they know someone on the inside at the IRS or their tax preparer can get you a refund faster, don't take the bait. 
Sure, you can call the IRS's automated refund hotline at 800-829-1954, but you'll get the same information from the "Where's My Refund?" widget on the IRS' website. If the IRS needs a taxpayer to call them, they will be notified via that same widget.
Ordering a tax transcript is a secret way to get a refund date
Another no. Ordering a tax transcript does nothing -- zero, zilch, nada -- to help taxpayers find out when they will get their refund, and it does not accelerate the issue date of a refund. 
The "Where's My Refund?" tool is wrong because there's no deposit date yet
Straight from the horse's mouth, the IRS says this about that: 
"When Where's My Refund? shows the tax return status is received it means that we have received the tax return and are processing it. Some returns may take longer to process than others and needs further review. This includes when a return:
Includes errors

Is incomplete

Is affected by identity theft or fraud

Includes a Form 8379, Injured Spouse Allocation, which could take up to 14 weeks to process"
If the IRS needs more information to process a tax return, they will contact the taxpayer by mail, not phone or email.
Something is wrong when the refund amount is less than expected
There are instances when a taxpayer gets a refund that is smaller than what they think it should be. The IRS says that happens, but the agency has these reasons why:
Taxpayer math errors or mistakes

Owing federal or state taxes, child support, student loans, or other federal non-tax obligations

A portion of the refund is held while IRS reviews an item claimed on the return
If and when this situation happens, the IRS will mail a letter explaining why adjustments were made. Some taxpayers may also receive a letter from the Department of Treasury's Bureau of the Fiscal Service if their refund was reduced to offset certain financial obligations. If you're curious about what those "financial obligations" are, the Treasury has a complete rundown here.