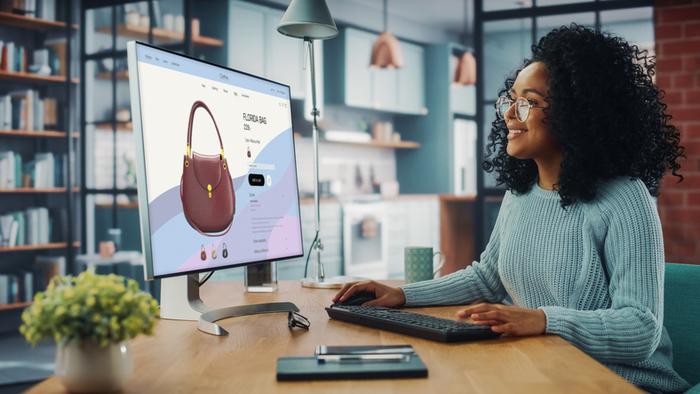 Consumers are no strangers to the effects of inflation. Whether it's at the grocery store or the after effects of holiday shopping, rising prices have been a common theme in recent months. 
Now, a new survey conducted by Wish found that inflation is affecting how the majority of Americans are spending money on online shopping. 
Discount codes and free shipping are important to shoppers
Experts surveyed 2,000 Americans over the age of 18 about their online shopping habits, including how often they shop, how inflation affects their spending, discount codes, shipping costs, and more. 
Overall, nearly 85% of respondents said that inflation is affecting how frequently they're placing online shopping orders. Additionally, 40% said they're cutting back on their online shopping because of consistently rising prices. 
Inflation is also affecting what shoppers are looking for when placing online orders. Discount codes and free shipping are becoming more important.
The survey found that 30% of Americans will only be shopping when there are sales going on, 34% actively look for discount codes when online shopping and 32% are going directly to online stores that offer flat-rate or free shipping. 
Shipping costs are a major factor
Shipping proved to be a major consideration for survey participants. Eighty percent of respondents said their online purchases are affected by shipping costs, while 70% said they'd spend enough to reach the minimum purchase threshold to get cheaper or free shipping, and 65% said they'd cancel their order if the shipping costs were too high. 
"Online shopping should be a journey of excitement and discovery, and too often this experience is soured when shoppers get stung by high shipping fees," said Mauricio Monico, chief merchant officer at Wish. 
"How we shop online continues to evolve, but the experience should stay convenient and accessible without pricing out consumers. The results of the survey reiterates that the shopping journey doesn't stop at checkout, and today's shoppers want shipping to be as painless and affordable as possible," Monaco said.