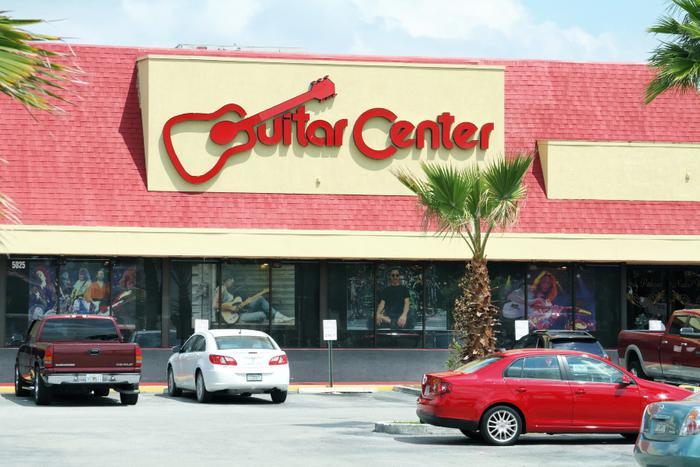 Guitar Center is the latest business to seek bankruptcy protection as the coronavirus (COVID-19) pandemic has eroded sales.
The musical instrument retailer has filed petitions for reorganization pursuant to Chapter 11 in the United States Bankruptcy Court of the Eastern District of Virginia.
The company says Chapter 11 status is the final piece in its turnaround plan. It says it has secured new financing and has the support of its investors. The plan calls for deleveraging the balance sheet and injecting more cash so it can continue to pay its vendors, suppliers, and employees.
"This is an important and positive step in our process to significantly reduce our debt and enhance our ability to reinvest in our business to support long-term growth," said Ron Japinga, CEO of Guitar Center. "Throughout this process, we will continue to serve our customers and deliver on our mission of putting more music in the world."
Japinga says the company has received a "strong level of support" from Guitar Centers' lenders and creditors and expects to complete the bankruptcy process before the end of this year.
Relies heavily on in-person sales
Guitar Center has been especially hard-hit by the pandemic because it relies so heavily on in-person, face-to-face sales encounters. Consumers considering the purchase of an expensive musical instrument normally want to see and touch it.
When the pandemic hit with full force in March, the retailer was forced to close 75 percent of its stores during the economic shutdown. Most of its 300 stores have reopened, and the company stresses that it will be business as usual during its bankruptcy.
With Black Friday approaching at the end of the week, Guitar Center is promoting a number of holiday deals that have knocked more than $100 off guitars, amplifiers, and drum kits.
The company joins other national retailers that have declared bankruptcy since March. They include J. Crew, Brooks Brothers, Friendly's restaurants, Gold's Gym, Hertz, JC Penney, and Pier 1.