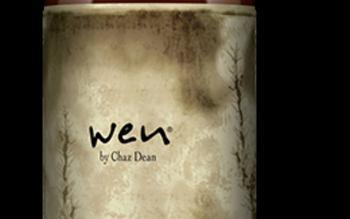 For months, consumers have been complaining that WEN by Chaz Dean has been making their hair fall out and causing itching and rashes. Now the U.S. Food and Drug Administration is beginning to comb through those complaints.
The agency says the manufacturer of the conditioner has received more than 21,000 complaints while the FDA itself has received another 127. ConsumerAffairs has received nearly 1,000 reviews, most of them negative.
"I used WEN and noticed my hair was not as thick as before and then I heard about the lawsuits," said Victoria of Rosamond, Calif. "I stopped using it and started noticing my hair was thicker again and was confirmed by hairdresser who has been doing my hair for years."
The class action lawsuits Victoria mentions were filed in December 2015 on behalf of lead plaintiff Amy Friedman, who claims that after just two weeks of using WEN's Sweet Almond Mint conditioner, she began losing "substantial and abnormal" amounts of hair.
Hair continues falling out
The lawsuit alleges that more than 200 people in 40 states have made similar accusations and thousands more have posted complaints online. Many say their hair continues falling out even after they stop using the products named after Los Angeles hairdresser Chaz Dean. 
The FDA says it became aware of the problems during inspections of the facilities where WEN is made and distributed, Rx411 reported. It has asked the Chaz Dean company to "provide any data that might help us to better understand the reports of hair loss…."
For its part, the company says it has "no evidence that WEN, or any of the individual ingredients in WEN, causes hair loss."
In a statement to ConsumerAffairs, the company said, "WEN is used by hundreds of thousands of satisfied customers, and all formulations of the product comply with applicable regulations wherever it is sold. We have consistently cooperated with the FDA with respect to any inquiries regarding WEN and we intend to continue to do so.​"
The FDA is also reaching out to physicians and other health care providers, asking them to tell their patients about the complaints of hair loss and other problems, and to report any problems to the agency. The FDA recommends that anyone who experiences a reaction after using WEN should stop using it and speak with a dermatologist or another health care provider.
Hairdressers have been offering similar advice. Marion of Boynton Beach, Fla., said she started using WEN after getting several bottles as gifts. 
"Recently I have changed hairdressers, and I mentioned that my hair has been thinning, my natural curls are gone and my scalp has been itchy. She asked me what shampoo I was using, and I told her WEN. She told me to stop using it and return the products, and that many people have had issues with this shampoo," Marion said.
What hairdressers often don't think to recommend is that consumers who experience the kind of problems Marion has should see a dermatologist. There may be treatments that can stop or reverse the hair loss and other reactions in some cases.