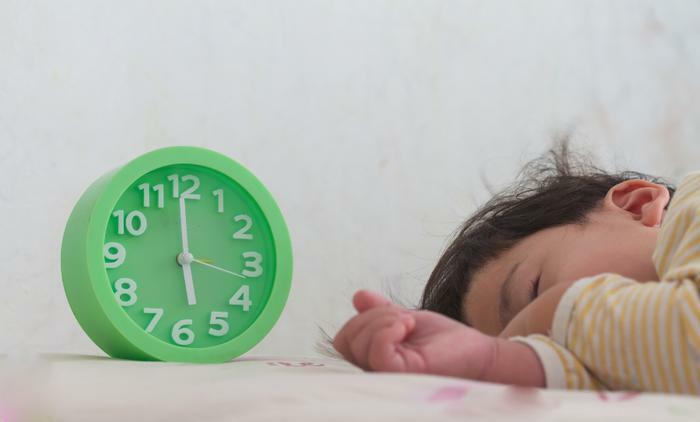 Recent studies have highlighted how many children struggle with getting enough physical activity and sleep. For busy families, incorporating physical activity or making sure kids are sleeping enough can be difficult to plan into already packed schedules. 
However, a new study conducted by researchers from the University of South Australia found that staying flexible and rescheduling activities to fit into each day can lead to better physical and mental health benefits for kids.
"There are many competing time demands in modern families -- whether it's after-school soccer, music lessons, or simply walking the family dog," said researcher Dr. Dot Dumuid. "In this research, we calculated how much sleep, sedentary time, light exercise, and moderate-to-vigorous exercise was associated with the same improvements in mental health, physical health, and academic achievement. Exploring trade-offs between children's activities is a promising way for families to make healthy choices that suit their regular family schedule." 
Prioritizing balance
For the study, the researchers analyzed the physical and mental wellness of more than 1,100 children between the ages of 11 and 12. The kids completed the Pediatric Quality of Life Inventory and underwent assessments for height, weight, and body mass index (BMI). 
Ultimately, vigorous physical activity was found to be the most effective way for kids to maintain a healthy body and mind. However, there are other ways that parents can maximize their time and ensure their kids are getting the greatest mental and physical health benefits each day. 
"This study confirms that physical activity is the quickest and most effective way to deliver benefits for children's physical health and mental well-being," said researcher Trevor Shilton. "But the findings also offer some flexibility for families." 
The team also found that sleeping for nearly 70 extra minutes can boost mental health, and sleeping for an extra 52 minutes can boost physical health. Similarly, mental health is likely to improve with an additional 35 minutes of exercise, while less than 20 extra minutes of exercise can boost physical health. Kids are likely to see improvements to both mental and physical health when they cut their sedentary time down by roughly 55 minutes. 
"For families with very little available time, small increases in moderate-to-vigorous exercise could be an option to improve children's health and well-being; alternatively an earlier night could equally deliver the same health benefits -- importantly, it's the flexibility that these findings offer that make them so valuable." 
Making the most of the time you have
The researchers explained that their goal with this study was to show parents that there are ways to maximize their time to ensure their kids are getting the most benefits each day. Though there may not be the time to reach sleep or exercise goals every day, there are ways to reallocate activities to make the most of the time that's available. 
"Helping young people make healthy choices and helping families create an environment that supports them in these choices can improve their quality of life in the future, as well as reducing their risk of chronic diseases, such as heart disease," Shilton said.