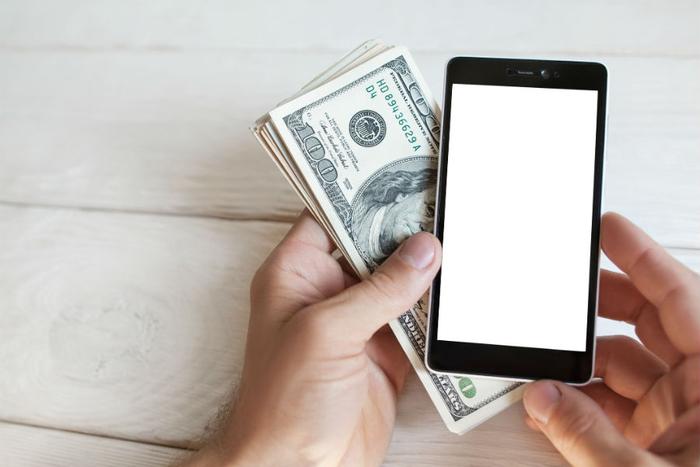 How many old smartphones do you have taking up space in a desk drawer? According to a recent study by eBay, 40 percent of consumers have two or more unused devices.
There are a number of ways to get rid of these unwanted and largely outdated phones, but eBay has launched a program called eBay Instant Selling that allows consumers to sell unwanted devices and get paid instantly in the form of an eBay voucher.
While consumers have to spend the money they get on eBay, the company says they'll typically get more for their old phones than if they use traditional trade-in programs. On average, eBay says it will get the seller as much as 40 percent more than a phone retailer would pay.
"Millions of Americans have unused phones in their homes and simply don't realize how much their devices are worth, probably because trade-in values are typically so low," said Alyssa Steele, vice president of Hard Goods at eBay. "With Instant Selling, people can find out exactly how much their phone is worth, and sell their phone within a matter of minutes to immediately help fund the holidays, or maybe something off their personal wish list."
Getting started
To get started, go to eBay.com/s/phone. Enter information about the device you're selling and you'll be told if it is eligible for Instant Selling. Significantly older devices probably aren't.
Next, add some images of the device, click the list button, and accept the terms. You'll then receive an instant voucher that can be used toward the purchase of a new device on eBay. Ship your phone using an eBay shipping label you can print.
There are other methods of disposing of your unwanted device. When the new iPhones came out last month, ConsumerAffairs researched the values a consumer could expect to get from selling or trading in their old models.
We found that if you traded in your device to Apple, the values ran from $70 for an iPhone 6 to $525 for the most recent iPhone X. But consumers should definitely shop around since other online tech buyers might offer more.
When ConsumerAffairs checked prices for that same iPhone 6 on certain exchange sites, we found better prices than those that Apple offered, but lower values than Apple was allowing for factory unlocked iPhone 7 models.
Other options
Other companies, such as Gazelle, offer a way to sell both Apple and newer Android devices. The amount consumers receive largely depends on the type of device and its age.
Meanwhile, to protect your privacy and sensitive information, our friends at Techlicious point out there are six things you should do before handing over your old device to a stranger.
Back up data and settings

Back up photos and videos

Back up texts and call logs

Encrypt your data

Disable factory reset protection

Perform a factory reset