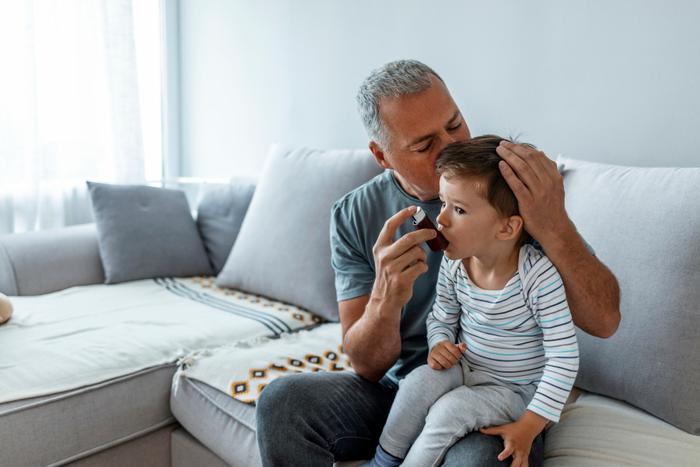 While recent studies have shown how environmental factors can increase the likelihood of young kids developing asthma, a new study conducted by researchers from Mount Sinai School of Medicine is exploring how kids' diets can also play a role. 
According to the researchers, kids who consume higher quantities of meat could experience more severe asthma symptoms than those who eat less meat. They say this is because of the large traces of a compound found in non-seafood meat known as advanced glycation end-products (AGEs). 
"We found that higher dietary consumption of dietary AGEs, which are largely derived from intake of non-seafood meats, was associated with increased risk of wheezing in children, regardless of overall diet quality or an established diagnosis of asthma," said researcher Dr. Jing Gennie Wang. 
Improving health outcomes
To understand how kids' meat consumption can affect asthma symptoms, the researchers evaluated data from over 4,300 kids enrolled in the National Health and Nutrition Examination Survey (NHANES). The survey included information on the kids' typical diets and their experience with asthma symptoms. 
The researchers learned that when kids consumed higher levels of AGEs, they were more likely to experience more severe asthma symptoms -- regardless of whether or not they had been diagnosed with asthma. 
Wheezing was found to be the most problematic symptom for the kids in the study, which makes sense when thinking about the nutritional make-up of foods that are high in AGEs. The researchers explained that AGEs increase inflammation, and that makes wheezing more likely. 
The study revealed that wheezing often affected kids as they were trying to go about their regular day-to-day routines. Activities like exercise or sleep were interrupted by wheezing, and many of the kids needed prescription medication to treat their asthma symptoms. 
Though these findings highlight a concern for young kids' respiratory health, the researchers hope that parents and caregivers understand the importance of making healthier choices. Following a healthy diet can promote better overall health outcomes and help kids manage their asthma symptoms beyond childhood. 
"Research identifying dietary factors that influence respiratory symptoms in children is important, as these risks are potentially modifiable and can help guide health recommendations," said researcher Dr. Sonali Bose. "Our findings will hopefully inform future longitudinal studies to further investigate whether these specific dietary components play a role in childhood airways disease such as asthma."