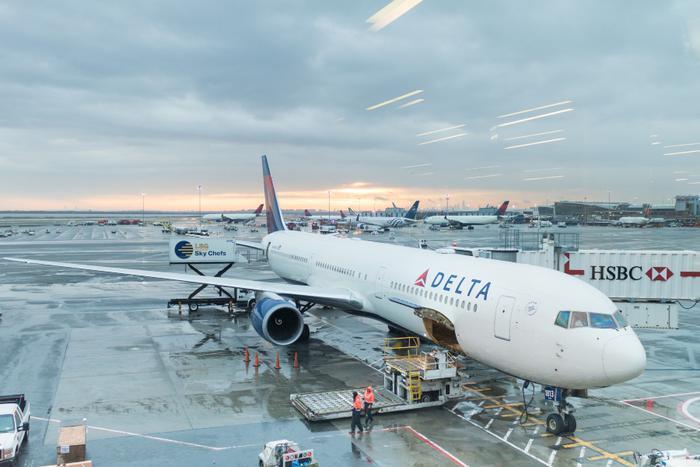 Delta Air Lines is going to use its frequent-flier SkyMiles program to secure $6.5 billion in cash so it can make it through the COVID-19 pandemic.
While it seems like an unusual use of collateral, Delta isn't the first airline to take this route. In recent months, United Airlines, American Airlines, and JetBlue all announced plans to do the same.
Delta has been brutally honest about its financial situation. Officials stated that the company was sitting on about $16 billion in cash but burning through somewhere in the neighborhood of $27 million a day. At that rate, its coffers would be bare in less than two years. 
Airlines and banks both win
It's not only a good deal for the airlines, which can quickly net billions of dollars, but also for banks that can turn the miles into perks for their own credit card customers.
Frequent-flyer programs "are really the golden goose of the airlines. They're the reason why North American airlines have historically...only had about 20 percent of global capacity but half of global airline profit," said Morningstar equity analyst Burkett Huey in an interview with the Financial Times.
Huey went on to say that the miles-for-money swap is one of the most aggressive moves he's seen so far.