---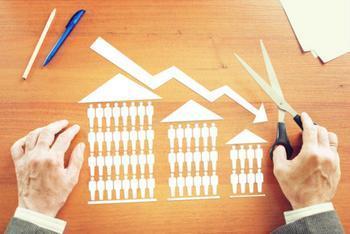 Lately real estate news has focused on rising home prices. Just last month the National Association of Realtors (NAR) reported that existing home prices jumped 5.7% in March, year-over-year.
But home buyers aren't the only consumers paying more to put roofs over their heads. Rents have been rising just as fast – faster in some cases.
Both home prices and rents are rising for the same reason – a supply and demand imbalance. And both have their roots in the 2008 financial crisis and Great Recession.
A new report by the Mortgage Bankers Association (MBA) traces the origins of the rental affordability crisis and finds few short-term solutions.
Vacancies down, rents up
"Demand for rental housing has greatly outstripped supply, rapidly pushing vacancies down and rents up even as incomes fell. The supply is still trying to catch up with the demand," said Lynn Fisher, MBA's Vice President for Research and Economics.
The financial crisis hit just as members of the Millennial generation were preparing to leave home and form households. Those lucky enough to find jobs had to compete for rental housing with their older peers, who ordinarily would be shopping for a home purchase after renting a few years.
But mortgage lenders radically altered course, almost overnight. Instead of making mortgage loans to anyone with a pulse, lenders imposed tough underwriting standards, requiring a 20% down payment and an excellent credit score.
As a result, far fewer people were able to purchase homes than in previous years. Home sales sagged but rents surged, since vastly more consumers were renting instead of buying.
Record-high affordability problem
"The most visible indicator of the rental housing crisis is the record-high affordability problem created by rising rents while renters' incomes have declined," the authors write. "Yet the evidence presented in this report suggests the root of the problem is that many more renters have been added than was expected according to the trends before 2006."
The housing market has recovered in terms of price, in large part because interest rates are so low and there has been a dramatic decline in the inventory of homes for sale. Despite the rising prices, NAR chief economist Lawrence Yun says first time buyers have begun to return to the market, albeit somewhat slowly.
"With rents steadily rising and average fixed rates well below 4%, qualified first-time buyers should be more active participants than what they are right now," Yun said. "Unfortunately, the same underlying deterrents impacting their ability to buy haven't subsided so far in 2016. Affordability and the low availability of starter homes is still a major barrier for them in most markets."
The MBA report projects six million consumers since 2006 would have become homeowners, if they could have found an affordable home and qualified for a mortgage. Instead, they have remained renters, helping to drive up demand – and thus, costs.
The report notes one bright spot; apartment construction has nearly doubled from 2010 to 2012 and rose another third from 2012 to 2014. But with a sharp reduction in new single-family home construction, even sharp increases in multi-family building may have a difficult time meeting demand, as more would-be homeowners remain renters.
---