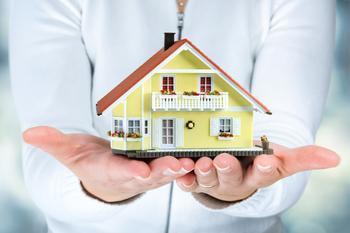 New home sales rebounded last month from their January decline.
In a joint report, the U.S. Census Bureau and the Department of Housing and Urban Development said new single-family houses sold at a seasonally adjusted annual rate of 512,000 in February -- up 2.0% from the month before.
While that's the fifth advance in six months, the rate is 6.1% below the same month a year ago.
Stifel Fixed Income Chief Economist Lindsey Piegza says the February increase, following the decline last month in sales of existing homes, helps reinstate confidence that the U.S. housing market remains on positive footing -- albeit fragile.
"With minimal income growth," she adds, "the threat of rising rates (at least at some point in the future), and declining confidence regarding the sustainability of the U.S. recovery, many potential buyers remain sidelined either from a lack of ability or willingness to make a home purchase."
Pricing and inventory
The median sales price of new houses sold in February 2016 was $301,400, a year-over-year gain of $7,500. The median is the point at which half the houses cost more and half less. However, the average sales price was down $7,000 from February 2015 to $348,900.
The seasonally adjusted estimate of new houses for sale at the end of February was 240,000, representing a 5.6 months-supply at the current sales rate.
Regional sales
The West was the only area in which sales rose, posting a surge of 38.5%. That offset sales declines of 4.1% in the South, 17.9% in the Midwest, and a whopping 24.2% in the Northeast.
The full report is available on the Commerce Department website.