The Postal Service has published this year's holiday shipping deadlines
11/08/2019
|
ConsumerAffairs

By Mark Huffman
Mark Huffman has been a consumer news reporter for ConsumerAffairs ... Read Full Bio→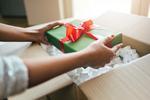 Consumers will likely spend generously this holiday season, according to a survey by The Conference Board, which finds shoppers in a festive mood.
The survey showed the typical consumer plans to spend about $675 on gifts, nearly 8 percent more than last year. Lynn Franco, senior director of Economic Indicators at the organization, says that's good news for retailers.
"Consumers are gearing up for the holidays, with signs indicating they will not reign in their spending," ...
More
Consumers are being a little more judicial about travel spending than they have been in the past
11/06/2019
|
ConsumerAffairs

By Gary Guthrie
Gary Guthrie covers technology and travel for the ConsumerAffairs news ... Read Full Bio→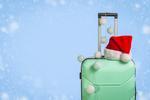 If you're anything like your fellow Americans, you're likely to spend some money on holiday-related travel.
In a recent online survey of more than 2,000 U.S. adults, NerdWallet found that nearly half of respondents (45 percent) say they're willing to personally spend as much as $1,383 to do their holiday travel. In the company's estimation, that comes out to a whopping $159 billion dropped on holiday travel from sea to shining sea.
"Uncertainty about the economy isn't sto...
More
Sort By