Experts point to an improving economy as the main cause
01/13/2017
|
ConsumerAffairs

By Christopher Maynard
Christopher Maynard is a New York-based writer and editor who ... Read Full Bio→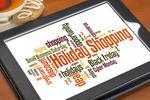 Holiday retail sales in November and December showed strong gains in 2016. The National Retail Federation (NRF) says sales increased year-over-year by 4% to $658.3 billion, mostly due to a strengthening economy.
Additionally, non-store sales surged during the latter part of last year to $122.9 billion, which is up 12.6% from 2015. The increases eclipse previous NRF predictions of a 3.6% increase during the holidays, and experts say that it only shows that the economy is ...
More
One survey finds that many parents draw from their retirement funds in an effort to check off their child's wish list
11/02/2016
|
ConsumerAffairs

By Sarah D. Young
Sarah D. Young has been a columnist for a blog ... Read Full Bio→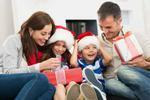 From pre-ordering the year's most wanted toy to making sure Santa has been informed of every item on their child's wish list, parents often do everything they can to make their children's holiday dreams come true. But a new survey finds that parents often overextend themselves financially on the quest to fulfill their child's holiday wish lists.
Additionally, the survey found that 64% of parents agree with the statement, "I spent more over the holidays than I should hav...
More
Sort By