Fewer people celebrating means fewer buck spent
02/06/2017
|
ConsumerAffairs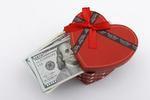 After rising for about a decade, the amount of money being spent on Valentine's Day is expected to decline this year.
The annual survey by the National Retail Federation and Prosper Insights & Analytics projects consumers in the U.S. will shell out an average $136.57, down $10.27 from last year's record high.
In addition, total spending is also expected to fall to $18.2 billion from last year's all-time high of $19.7 billion.
One reason for the decline may be that fewer pe...
More
Experts point to an improving economy as the main cause
01/13/2017
|
ConsumerAffairs

By Christopher Maynard
Christopher Maynard is a New York-based writer and editor who ... Read Full Bio→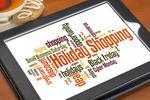 Holiday retail sales in November and December showed strong gains in 2016. The National Retail Federation (NRF) says sales increased year-over-year by 4% to $658.3 billion, mostly due to a strengthening economy.
Additionally, non-store sales surged during the latter part of last year to $122.9 billion, which is up 12.6% from 2015. The increases eclipse previous NRF predictions of a 3.6% increase during the holidays, and experts say that it only shows that the economy is ...
More
Sort By