Experts say over $27 billion will be spent to celebrate the holiday
02/12/2020
|
ConsumerAffairs

By Christopher Maynard
Christopher Maynard is a New York-based writer and editor who ... Read Full Bio→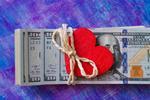 Valentine's Day is fast approaching, and experts are predicting that consumers will be spending more than they ever have before this year. 
In its annual lead-up to the holiday, the National Retail Federation (NRF) worked with Prosper Insights & Analytics to survey over 7,000 adults. The results suggest that consumers will be spending $27.4 billion on Valentine's Day this year -- coming out to an average of $196.31 per person. That tops last year's record of $20.7 billio...
More
The company says January 2 will be the biggest day for returns
12/26/2019
|
ConsumerAffairs

By Christopher Maynard
Christopher Maynard is a New York-based writer and editor who ... Read Full Bio→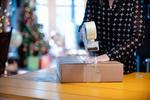 The United Parcel Service (UPS) says that consumers will return more packages this year than they did last year in the wake of the holiday season. If that prediction comes true, it would be the seventh straight year of record-breaking returns.
The company says the largest spike in returns will happen on January 2, which it has dubbed as "National Returns Day." It predicts that 1.9 million packages will be returned within its network that day, which would mark a 26 percen...
More
Sort By