Tips for dealing with the holidays without breaking the bank
10/17/2017
|
ConsumerAffairs

By Sarah D. Young
Sarah D. Young has been a columnist for a blog ... Read Full Bio→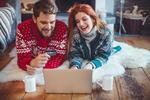 Holiday gifts, travel, and celebrations can lead to major debt long after the holidays have passed, but taking steps to get your finances in order before the holidays can help ensure you -- and your credit card -- don't start the New Year off on the wrong foot.
Being financially prepared to handle the holidays is a vital part of keeping post-holiday debt at bay. To get prepared, it's important to have a holiday spending plan in place before you start shopping. Budgeting ...
More
Nearly 180 million consumers plan to get in on the fun
10/03/2017
|
ConsumerAffairs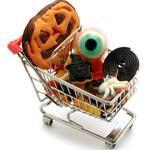 An annual survey by the National Retail Federation shows that consumers will spend a record $9.1 billion on Halloween this year, up 8.3 percent from last year.
Consumers will spend an average of $86.13 on costumes, candy, and other holiday staples -- up 20 cents from last year -- and 179 million are expected to partake in Halloween festivities, up 8 million from 2016.
Only 12.9 percent say the economy will affect their spending, compared with 14.1 percent last year and a ...
More
Sort By