The cost of the royal treatment for mom could hit $23.6 billion
04/27/2017
|
ConsumerAffairs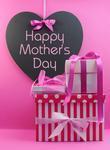 Consumers plan to bring it on for mom this year.
The annual Mother's Day spending survey conducted for the National Retail Federation (NRF) by Prosper Insights & Analytics suggests that special lady can look forward to everything from jewelry to special outings at favorite restaurants.
Shoppers told the survey that they'll likely spend an average of $186.39 for the holiday, $14.17 more than they laid out last year.
With 85% of those asked saying they plan to celebrate, tot...
More
Consumers are expected to shell out huge amounts of green
03/09/2017
|
ConsumerAffairs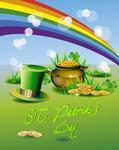 When you compare it with Christmas or Mothers Day, St. Patrick's Day isn't what you might call a "major" holiday.
But that won't stop consumers from the spendin' o' the green for the wearin' o' the green.
The National Retail Federation's (NRF) annual survey conducted by Prosper Insights & Analytics, predicts spending for St. Patrick's Day revelry will hit $5.3 billion -- the high point in the survey's 13-year history.
More than 139 million U.S. consumers plan to celebrate ...
More
Sort By