Consumers are expected to shell out huge amounts of green
03/09/2017
|
ConsumerAffairs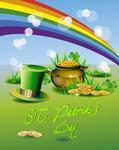 When you compare it with Christmas or Mothers Day, St. Patrick's Day isn't what you might call a "major" holiday.
But that won't stop consumers from the spendin' o' the green for the wearin' o' the green.
The National Retail Federation's (NRF) annual survey conducted by Prosper Insights & Analytics, predicts spending for St. Patrick's Day revelry will hit $5.3 billion -- the high point in the survey's 13-year history.
More than 139 million U.S. consumers plan to celebrate ...
More
Fewer people celebrating means fewer buck spent
02/06/2017
|
ConsumerAffairs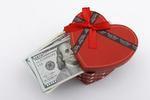 After rising for about a decade, the amount of money being spent on Valentine's Day is expected to decline this year.
The annual survey by the National Retail Federation and Prosper Insights & Analytics projects consumers in the U.S. will shell out an average $136.57, down $10.27 from last year's record high.
In addition, total spending is also expected to fall to $18.2 billion from last year's all-time high of $19.7 billion.
One reason for the decline may be that fewer pe...
More
Sort By