All told, the NRF expects consumers to spend $655.8 billion this holiday season
10/13/2016
|
ConsumerAffairs

By Christopher Maynard
Christopher Maynard is a New York-based writer and editor who ... Read Full Bio→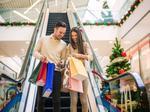 As we continue to march through October, consumers across the country are gearing up for the coming holiday season. In fact, many have already begun shopping for end-of-the-year events, and the National Retail Federation (NRF) believes that this will be a big year for retailers.
The organization made a prediction earlier this month that sales -- excluding those made in the automotive, gas, and restaurant spheres -- would be 3.6% higher in November and December than they ...
More
Others are annoyed that the holiday season is starting so early
09/29/2016
|
ConsumerAffairs

By Christopher Maynard
Christopher Maynard is a New York-based writer and editor who ... Read Full Bio→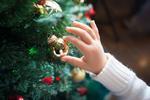 We've yet to leave September behind, but many consumers are already noticing prominent holiday displays in stores around the country.
This has prompted many consumers to get into the holiday spirit a little early and start shopping. A survey conducted by CreditCards.com shows that 14% of Americans have already started buying items for the holiday season. However, a scant 1% of consumers have finished their shopping already, which means retailers will have plenty of time ...
More
Sort By