Just 51 percent adults in the U.S. are expected to celebrate Valentine's Day in 2019
02/14/2019
|
ConsumerAffairs

By Sarah D. Young
Sarah D. Young has been a columnist for a blog ... Read Full Bio→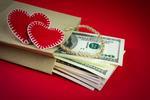 American consumers will spend nearly $21 billion for Valentine's Day this year, according to the National Retail Federation (NRF). But although Valentine's spending is up 5.6 percent from last year, shopper participation in the holiday has dropped in recent years.
"Ten years ago, more than 60 percent of adults planned to celebrate Valentine's Day; today, that's dropped to just over half," the NRF said.
"At the same time, spending for the holiday has continued to rise and ...
More
A poll finds both men and women spend more than their partner expects
02/05/2019
|
ConsumerAffairs

By Mark Huffman
Mark Huffman has been a consumer news reporter for ConsumerAffairs ... Read Full Bio→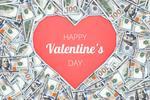 Just like Christmas, Valentine's Day is fast becoming a holiday on which consumers spend too much money and sometimes go into debt.
A new survey from LendingTree found that couples plan to spend an increasing amount of money, often a lot more than their significant others expect them to. Men tend to be the biggest spenders, typically shelling out almost two and a half times what their significant others expect on what was once a fairly minor holiday.
The survey found that...
More
Sort By