Amazon reports its best-ever single day
11/28/2018
|
ConsumerAffairs

By Mark Huffman
Mark Huffman has been a consumer news reporter for ConsumerAffairs ... Read Full Bio→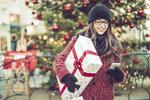 The record-breaking holiday spending that began on Thanksgiving has spilled into this week. Cyber Monday blew the doors off of sales projections as consumers spent $7.9 billion in online transactions, according to Adobe Analytics. That's on top of $6.22 billion spent online on Black Friday and $3.7 billion spent on Thanksgiving Day. Amazon said Cyber Monday proved to be the biggest sales day in the company's history with more products purchased globally than any othe...
More
The delivery service expects a big increase in mail and packages
11/14/2018
|
ConsumerAffairs

By Mark Huffman
Mark Huffman has been a consumer news reporter for ConsumerAffairs ... Read Full Bio→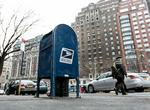 The U.S. Postal Service (USPS) says it projects mail delivery demands will go up sharply this holiday season with consumers putting 15 billion pieces of mail and 900 million packages into the system between Thanksgiving and Christmas.
To help consumers get their cards and packages delivered on time, USPS is expanding its Sunday delivery operations to locations with high package volumes beginning Nov. 25. Sunday package delivery already takes place in most major cities. S...
More
Sort By