Follow these budgeting and bargain-hunting tips to have a successful holiday season
10/27/2017
|
ConsumerAffairs

By Mark Huffman
Mark Huffman has been a consumer news reporter for ConsumerAffairs ... Read Full Bio→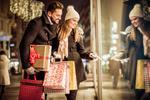 With the stock market at record highs and the economy posting stronger gains, it's likely consumers will be spending a lot more money this holiday season compared to last year.
The National Retail Federation (NRF) predicts retail sales for November and December -- not counting automobiles, gasoline, and restaurant meals -- will increase by as much as four percent over 2016, to $682 billion.
"Our forecast reflects the very realistic steady momentum of the economy and overa...
More
Tips for dealing with the holidays without breaking the bank
10/17/2017
|
ConsumerAffairs

By Sarah D. Young
Sarah D. Young has been a columnist for a blog ... Read Full Bio→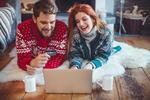 Holiday gifts, travel, and celebrations can lead to major debt long after the holidays have passed, but taking steps to get your finances in order before the holidays can help ensure you -- and your credit card -- don't start the New Year off on the wrong foot.
Being financially prepared to handle the holidays is a vital part of keeping post-holiday debt at bay. To get prepared, it's important to have a holiday spending plan in place before you start shopping. Budgeting ...
More
Sort By