This year's spending came close to the 2016 record-high of $19.7 billion
02/14/2018
|
ConsumerAffairs

By Sarah D. Young
Sarah D. Young has been a columnist for a blog ... Read Full Bio→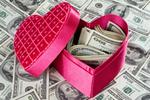 Consumers in the U.S. are projected to spend a near-record amount on gifts this Valentine's Day, according to a survey conducted by the National Retail Federation (NRF).
The average shopper will spend $143.56 on Valentine's Day gifts like jewelry, flowers, candy, and dinner -- an increase from last year's $136.57.
This year, the total estimating spending haul will hit $19.6 billion, with jewelry purchases accounting for a majority of that figure (an estimated $4.7 billion...
More
Purchases between Nov. 1 and Dec. 24 rose 4.9 percent
12/27/2017
|
ConsumerAffairs

By Mark Huffman
Mark Huffman has been a consumer news reporter for ConsumerAffairs ... Read Full Bio→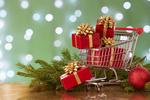 MasterCard SpendingPulse reports consumer spending during the holiday shopping period rose 4.9 percent over last year's numbers, posting the largest increase since 2011.
"Overall, this year was a big win for retail," said Sarah Quinlan, senior vice president of Market Insights at Mastercard. "The strong U.S. economy was a contributing factor, but we also have to recognize that retailers who tried new strategies to engage holiday shoppers were the beneficiaries of this sa...
More
Sort By