One survey finds that many parents draw from their retirement funds in an effort to check off their child's wish list
11/02/2016
|
ConsumerAffairs

By Sarah D. Young
Sarah D. Young has been a columnist for a blog ... Read Full Bio→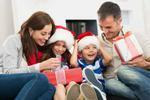 From pre-ordering the year's most wanted toy to making sure Santa has been informed of every item on their child's wish list, parents often do everything they can to make their children's holiday dreams come true. But a new survey finds that parents often overextend themselves financially on the quest to fulfill their child's holiday wish lists.
Additionally, the survey found that 64% of parents agree with the statement, "I spent more over the holidays than I should hav...
More
The National Retail Federation says uncertain consumers are being more cautious
10/28/2016
|
ConsumerAffairs

By Christopher Maynard
Christopher Maynard is a New York-based writer and editor who ... Read Full Bio→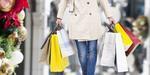 With November just around the corner, many consumers across the U.S. would normally be shopping up a storm for the upcoming holiday season. While that's still sort of true this year, a report from the National Retail Federation shows that many are modifying their plans. Why, you might ask? Well, it has something to do with another important event happening in early November.
According to an NRF flash poll conducted earlier in October, a quarter of consumers said that the...
More
Sort By