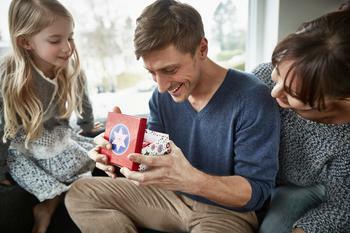 The NRF predicts that each American will spend an average of $174
Father's Day spending in the U.S. will exceed $20 billion, according to the National Retail Federation's annual Father's Day spending report. 
The NRF expects 75% of American consumers to buy gifts. Of those who observe the father-focused holiday, 50% plan to purchase gifts for their biological fathers. Twenty-six percent plan to spend money on their husbands, and 11% plan to buy something for their sons. 
The average amount of money that consumers expect to spend will be...