Father's Day spending is projected to hit a record high
06/09/2016
|
ConsumerAffairs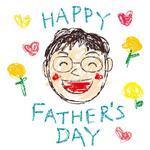 Finally -- some respect!
According to the annual National Retail Federation (NRF) survey, consumers plan to spend more than ever on Father's Day this year.
The survey conducted by Prosper Insight and Analytics, shows shoppers will spend an average of $125.92 for the holiday -- up more than $10 from last year, with total spending expected to reach $14.3 billion.
While that's the most in the survey's 13-year history, it's a far cry from the Mother's Day total of $21.4 billio...
More
Billions are expected to be spent on a variety of gifts
04/28/2016
|
ConsumerAffairs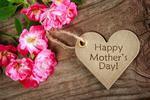 Jewelry, electronics, and special outings are high on the list of ways celebrate Mother's Day this year.
The National Retail Federation's (NRF) annual survey conducted by Prosper Insights and Analytics projects U.S. consumers will spend an average of $172.22 on mom -- almost the same as last year when they shelled out a record $172.63.
That would bring total spending to $21.4 billion, with 84.4% of consumers surveyed paying tribute to their special lady.
"It's clear that A...
More
Sort By