It is the highest estimate in the 11-year history of the NRF survey
09/23/2016
|
ConsumerAffairs

By Christopher Maynard
Christopher Maynard is a New York-based writer and editor who ... Read Full Bio→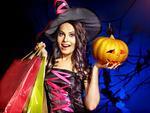 With the coming of autumn, many consumers are eagerly anticipating the arrival of Halloween. While spending for the holiday reached fairly high levels last year, the National Retail Federation is predicting that it will be eclipsed this year.
The organization's annual survey, conducted by Prosper Insights and Analytics, is predicting that consumers will spend $8.4 billion on Halloween purchases this year. That number reflects an all-time high for the survey's 11-year his...
More
Father's Day spending is projected to hit a record high
06/09/2016
|
ConsumerAffairs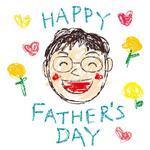 Finally -- some respect!
According to the annual National Retail Federation (NRF) survey, consumers plan to spend more than ever on Father's Day this year.
The survey conducted by Prosper Insight and Analytics, shows shoppers will spend an average of $125.92 for the holiday -- up more than $10 from last year, with total spending expected to reach $14.3 billion.
While that's the most in the survey's 13-year history, it's a far cry from the Mother's Day total of $21.4 billio...
More
Sort By