Best Credit Repair in Chicago, IL
Because so many Chicago residents struggle with debt and low credit scores, there is no shortage of credit repair companies in the area. Before you pay for credit repair services, it's essential to understand the regulations in Chicago, costs, risks and some of the most commonly asked questions regarding credit repair.
Why trust ConsumerAffairs?
Our recommendations are based on what reviewers say.
3,527,252 reviews on ConsumerAffairs are verified.
We require contact information to ensure our reviewers are real.
We use intelligent software that helps us maintain the integrity of reviews.
Our moderators read all reviews to verify quality and helpfulness.

What to know about credit repair services in Chicago
Your credit score impacts how much purchasing power you have when it comes to buying big-ticket items, including houses and cars. A score above 700 or higher is generally considered excellent, but anything over 670 is deemed to be good. Chicago's average credit score is 648.
Chicago also ranks seventh-highest in the U.S. for identity theft incidents. This, along with unexpected medical bills, college debt and financial emergencies, means many Chicago residents are struggling with below-average credit.
Hiring a credit repair company is not a decision Chicagoans should make on a whim. It's a very complex decision, and the service isn't right for everybody. Before you hire a credit repair company in Chicago, it is essential to look at referrals, check online reviews and ask plenty of questions.
Credit repair regulations in Chicago
All credit repair companies are required to follow strict federal guidelines under the Credit Repair Organizations Act. Some of the protections under this law include:
Credit repair agencies can't misrepresent their services
Credit repair companies must provide a written contract to the consumer
Clients are allowed three days to cancel the contract
Credit repair companies can't charge for services that haven't been performed
Be aware that there is no requirement for a credit repair company to obtain a license in Illinois. The only requirement is that credit repair businesses must be knowledgeable about the statute of limitation governing debt in the state.
Chicago credit repair FAQ
Is credit repair legal in Illinois?

Yes, credit repair is legal in Illinois. According to the Illinois Department of Financial and Professional Regulation, you can legally dispute information that you believe is inaccurate or incomplete. A credit repair company does this on your behalf, which is more convenient and saves time.

How much does credit repair cost in Chicago?

The average cost for credit repair in Chicago ranges from $100 to $150 a month. The cost of credit repair in Chicago varies based on the services you need and the company's specific pricing model. Some credit repair companies charge a flat rate per negative item they remove from your credit history. Other companies offer financial coaching and online programs to help improve your credit score and give you the tools to improve your score in the future.

How can I get a free credit report in Illinois?

According to the Federal Trade Commission, you are entitled to one free copy of your complete credit report every 12 months. There are only three credit companies are regulated through the U.S. government: TransUnion, Equifax and Experian. You can request reports online, over the phone or by email.

How do credit repair companies work in Chicago?

Credit repair companies work on your behalf to negotiate with creditors. The staff's job is to analyze and investigate items in your past that could be impacting your current credit score. The businesses sometimes also handle debt consolidation or offer financial counseling. Some credit repair companies charge a monthly rate for their services, while others charge per removal of negative credit report entries.
Thank you, you have successfully subscribed to our newsletter!
Chicago credit repair company information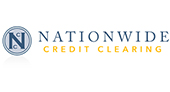 Nationwide Credit Clearing offers bronze, silver, gold and platinum credit repair packages as well as optional add-ons. All programs include a free credit report consultation, month-to-month payments, 24/7 portal access and email or text updates. Nationwide Credit Clearing obtains your credit report for you, handles the entire credit dispute process, monitors your credit and gives you 24-hour access to your credit status. The company offers a $50 discount when you sign up for one of their educational programs online.
Service areas: Greater Chicago
Address: 2336 N. Damen Ave., Chicago, IL 60647
Phone: (773) 862-7700
Hours: M - F: 8am - 5pm
Website: mynationwidecredit.com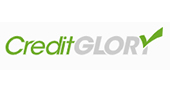 Credit Glory communicates with creditors and credit bureaus on your behalf. The business handles all legal paperwork and document processing. The company's credit experts do not work on commission, so they never upsell or make unnecessary sales pitches. Around 94% of clients see a boost of 10 points in the first 35 days.
Service areas: Greater Chicago
Address: 625 N. Michigan Ave., Chicago, IL 60611
Phone: (312) 635-5187
Hours: M - Sun: 8am - 5pm
Website: creditglory.com/chicago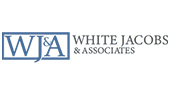 White, Jacobs & Associates has developed a four-round process for accurate and impactful results. The company helps remove collections, repossessions, late payments and charge-offs from your credit history. It also offers credit coaching, debt settlement and assistance re-establishing credit.
Service areas: Greater Chicago
Address: Serves Chicago residents
Phone: (888) 505-9810
Hours: M -Th: 8am - 5:30pm; Fri: 8am - 12:30pm
Website: whitejacobs.com/credit-repair-chicago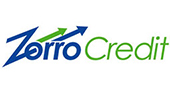 Zorro Credit's services include helping remove collections, charge-offs, repossessions and bankruptcies from your credit report. The company's selection of different monthly credit repair plans makes it easy for Chicago residents on a budget to afford professional credit repair services.
Service areas: Greater Chicago
Address: 4500 S. Damen Ave., Chicago, IL 60609
Phone: (872) 204-2943
Hours: M - F: 8am - 8pm
Website: zorrocredit.com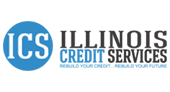 Illinois Credit Services credit gives you all the tools you need to repair bad credit. The company files disputes with creditors on your behalf, sends letters to request the removal of inaccurate information and helps stop harassing phone calls by sending cease-and-desist letters. All customers have 24-hour access to their client portal. There are never any upfront fees, and you are not billed for work until it is completed. Customers typically see results within 30 to 45 days. Get a 50% discount for joint enrollments.
Service areas: Greater Chicago
Address: 16143 S. Lincoln Highway, Unit 201, Plainfield, IL 60586
Phone: (630) 427-8500
Hours: M - F: 9am - 6pm
Website: illinoiscreditservices.com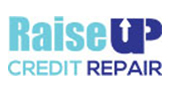 Raise Up Credit Repair has been helping Chicago residents restore their credit for years. Chicago residents appreciate the company's customer service and strong communication. Raise Up specializes in quickly repairing credit so that customers can apply for loans, mortgages and credit cards.
Service areas: Greater Chicago
Address: 5958 W. Leland Ave., Chicago, IL 60630
Phone: (773) 839-6971
Hours: M - Sun: 8am - 6pm
Website: raiseupcreditrepair.com/credit-repair-chicago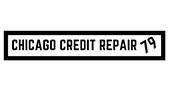 Chicago Credit Repair 79 challenges negative items on your credit report, including judgments, medical collections, tax liens and late payments. The company challenges entries on all three credit reports, keeps you informed via email or text and offers one-on-one in-office meetings. Customers can stay up-to-date on how many credit inquiries they have for $15 extra per month.
Service areas: Greater Chicago
Address: 2336 N. Damen Ave., Ste. 101, Chicago, IL 60647
Phone: (773) 862-4000
Hours: 24/7
Website: chicagocreditrepair79.com
You're signed up
We'll start sending you the news you need delivered straight to you. We value your privacy. Unsubscribe easily.
Comparing
×