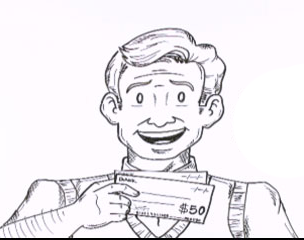 In case you weren't aware, there has been a guy running around bragging to people that he's figured out a way to cut your monthly energy costs by 75 percent.
He also says that by following his instruction, your home will no longer suffer from power outages, blackouts, storms or domestic emergencies.
Who is this mystery man?
His name is John Russel and he's created a product called Power4Home, which is a solar energy help kit that he claims can be followed by anyone.
He says anyone who has completed the third grade and can handle a basic screw driver can build their own solar power mechanism within a day or two in their backyard. Now, building home solar panels on your own isn't a new thing, but it's not something your average Harry Homeowner thinks of.
Nevertheless, most of us have been looking for ways to lower those monthly electricity bills for quite some time. Besides cost savings, there's the little matter of cutting carbon pollution and saving the planet (or, at least, saving ourselves).
Let's just get one thing clear upfront: Power4Home is not a solar power "kit." It's an information package consisting of books, manuals, DVDs, etc. It is protected by the First Amendment.  This is a tactic certain rather notorious infomercial kings have adopted to steer clear of legal problems.
It's illegal to sell, let's say, phony cancer cures and the feds will come after you. But if you write a book that claims to reveal "secret cures" instead of selling the pills or potions yourself, you're protected by the free speech provisions of the Constitution.
Just saying ... 
Not cheap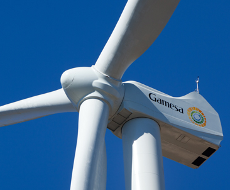 One could easily hop over to a do-it-yourself store and purchase all of the solar paneling fixings themselves, but costs can be quite steep.
On the Home Depot website for example, prices for solar panel equipment range from around $97.00 to the high thousands, and that's not even including  the wind turbine that's needed in most areas to supplement what comes from the sun.
Russel says that not only is his solar paneling kit a no-brainer to install, but it's cheaper than hiring an expert to do it, or buying a commercial system. Power4Home is now $49.97 on the company's website. 
Does all of this sound too good to be true? Well, sort of — but more on that in a bit.
Russel says he's been a working electrician for most of his adult life and he believes the big power companies have been lying about how much it really costs to light, heat and power your home.
He also says he first got the idea to start the Power4Home company during a vicious blizzard that left him and his family without power.
Shortly after, Russel says he first thought of buying a bigger generator, but didn't want to incur the gas bill prices on top of what he was already paying for electricity.
Then he went shopping for commercial solar power systems, but found prices to be way too steep. Finally he built what he needed from scratch and put up his solar panel and wind turbine in just a few days.
In the first month he claims his energy bill was reduced by 74 percent.
Salesmanship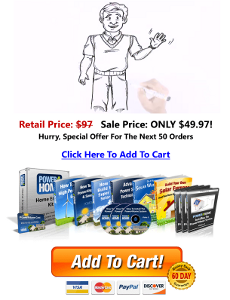 In Russel's Power4Home sales video he talks about his product with both passion and salesmanship. After listening to this guy for a few minutes it's hard to ascertain whether he's really figured out a way around paying high energy bills, or if he's just figured out a clever way to make a nice piece of change.
But that can be hard to determine with any product or salesperson.
The informational kit can be purchased on the website, and for the cost one gets three informational guides that walk you through installation, three instructional DVDs, a list of where to get all the materials you'll need for the lowest price, over 80 tips on how to save money on your monthly bill, and other items that Russel says will help with the process of building the system and saving money.
While there's no current feedback from ConsumerAffair readers about Power4Home, general Internet opinions show both good and bad things about this product.
The good
First the good:
Many have said the instructional manual is easy to follow and is extremely helpful for non-experts wanting to build a home solar power system.
The kit also provides some unique insights on big power companies in terms of how they work and how they make their profits. Keep in mind, though, that power companies are heavily regulated by state agencies and must justify the rates they charge. 
Power4Home offers a 60-day guarantee if you're not satisfied, or if you don't see a substantial amount of savings within two months. Of course, nearly everybody offers a guarantee but that doesn't always mean much.
A good portion of consumers have said the solar panel kit was fairly priced, and low enough that they didn't mind taking a risk and investing their money on it.
The bad 
The bad things about Power4Home?
Apparently, most of the information that Russel has gathered and placed in the manuals can be gathered online for free. Although Russel says he is an  electrician, some critics say he seemingly just pulled instructions from the Internet and combined them into a series of manuals and instructional videos.
Secondly, many people have complained that trying to get their money back was a difficult task, and they only received a refund after numerous attempts and legal threats.
But even after all of that, many people have still found Power4Home a good buy, and here's why:
Although one can spend the time to gather this information on the Internet, some would rather have all of the needed instructions accumulated for them, especially if it's done by an expert.
It's similar to consumers paying more at the supermarket for produce that's pre-sliced and packaged -- or buying a newspaper instead of traveling around the world yourself to find out what's going on.
Sure anyone can Google the info and jot it down or print it, but if you can have someone willing to slice, dice and package the info for you, it can be helpful.
The overall Internet dialogue about Power4Home is centered around refunds issues and being able to access the instructions for free. But for the most part, there weren't too many stories about the product not working properly if followed correctly.
Good investment?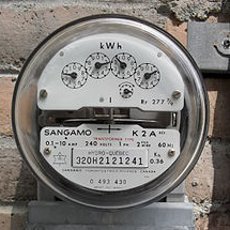 So should one really invest their dollars in Power4Home?
Well, it's only $50 or so. But before getting too excited, consumers should do a bit of research to determine what laws are in place for building a solar power system and what permits will be required.
For example, in Montgomery County, Md., a homeowner will need to fill out a series of forms and include documents that show the details of your planned work.
One will need a building permit, they'll need to submit information about the materials they're using, and also hand in copies of the site plan. The state will also need to know other things, like details of the field space where you intend to put the paneling and wind turbine.
After phoning the Department of Permitting Services at the Montgomery County Government, a representative sent ConsumerAffairs two different applications that would need to be filled out by homeowners wishing to construct a solar powering unit. The application also came with a pretty extensive instructional sheet.
One application was for an electrical permit that would be needed; the other was an application for a residential building permit.
There's a $90 processing fee for the application as well as extra costs for wind turbine generators, which cost anywhere from $90 to $230, depending on the amount of amperages the solar powering system will use.
Electrician required
In addition, installing the power inverter will require the use of a professional electrician, and once it's installed you'll have to send in details about the inverter along with your application.
According to the application, the inverter will have to comply with the requirements of certain regulations that are established by a nationally recognized testing laboratory.
It's not a bad idea to ease into it -- maybe build or purchase a smaller system to help reduce the cost of your energy bill, instead of trying to go entirely off the grid.
But for those who have the patience and desire to power their home by wind and sun, they should definitely look forward to not only lower electricity bills, but maybe even a check made out to them by the power company.
In most states, if you are able to generate more power than you need, you can sell it back to the power company and get paid for it, or at least get a discount from your base monthly charges. 
So do a little additional research on John Russel and Power4Home, and also read up on the concept of home solar powering, especially for those who are not familiar with its benefits and hassles.
That way you can truly decide if you rather pull the instructions yourself, purchase Russel's kit, or just properly budget and be mindful of the electricity you're currently using.