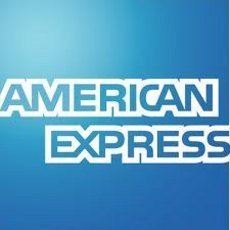 To help pump money into small, independently owned businesses that accept the American Express Card, American Express is offering consumers a $25 credit when they use the card at participating businesses on Nov. 26, the Saturday after Thanksgiving.
American Express created Small Business Saturday last year in response to struggling small business owners' effort to create more demand for their products and services. A total of 1.5 million Facebook users, 130 public and private organizations, and 41 elected officials declared their support for Small Business Saturday last year.
Building on last year's effort
The company said more than 100,000 small businesses downloaded marketing materials, 10,000 businesses signed up for free Facebook advertising that ran on Small Business Saturday, and 200,000 consumers registered their American Express cards to receive $25 statement credits when they shopped at a small business on SBS.
Small retailers who accept the American Express Card saw a 28 percent increase in sales on Small Business Saturday when compared to the Saturday after Thanksgiving in 2009, according to American Express.
This year, participation works the same way. Consumers who go to American Express's Facebook page can register their American Express cards. Then on Nov. 26, they simply make a purchase at an eligible small business and will receive a credit of up to $25 on their next American Express bill. Once you register your card, you can enter your zip code and see a list of eligible merchants.
FedEx joins in
Meanwhile, Federal Express has announced it is committing $1 million to the small business promotion by purchasing 30,000 American Express gift cards, good at small independently-owned businesses, and giving them away in a Facebook promotion.
Ten thousand additional cards will be distributed directly to FedEx customers. The company said the contribution means more money in the cash registers of locally-owned independent businesses during the holiday season.
"A vibrant small business community is critical to the health of the US economy and the cornerstone of the thousands of cities and towns FedEx serves every day," said T. Michael Glenn, executive vice president of Market Development at FedEx. "Through this commitment, FedEx is able to help raise awareness for Small Business Saturday as well as put money directly into the pockets of consumers while reminding them to support their local businesses during the holidays."
American Express released an online survey showing 38 percent of consumers said they planned to to shop for holiday gifts at small, independently owned, retailers by participating in the second annual Small Business Saturday on November 26.