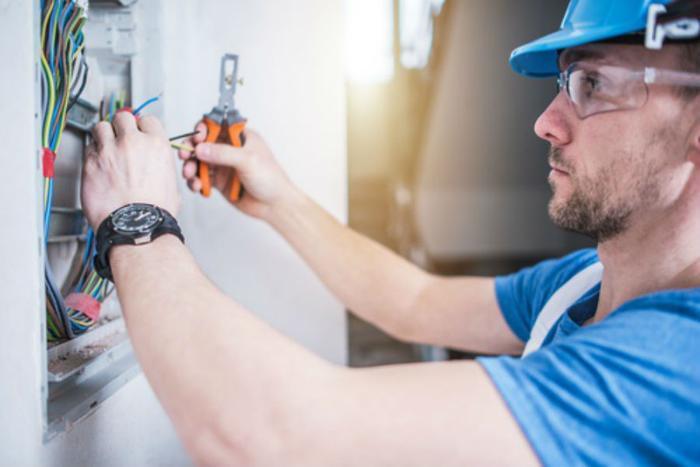 Many homeowners pride themselves in their do-it-yourself capabilities, but when an electrical issue arises, most will call in an electrician.
A new report from Klein Tools suggests it may soon be a little harder to find one of these home service professionals.
Its State of the Industry survey gathered input from both union and non-union electricians and found growing concern about a skills gap. At the same time, it found more experienced electricians are leaving the industry to pursue other professions, citing the physical demands of the job.
Declining experience level
As a result, the report's authors say the experience level is on the decline. Electricians with 10 to 19 years of experience are hanging up their tool belts in increasing numbers.
Forty percent of the electricians in the survey worried that there may not be enough qualified workers in the industry over the next five to 10 years.
"It's concerning that electricians are seeing fewer experienced skilled workers on job sites," said Mark Klein, co-president of Klein Tools. "As part of the solution to this problem, we need to continue to educate the younger generation on the many benefits a skilled trade job offers, including job flexibility, potentially high wages and the opportunity for creativity and pride of ownership."
Klein says there also needs to be more technical and vocational academic training to increase the ranks of both electricians and other building trades.
Opportunities
The decline in the number of electricians might well provide employment opportunities for young people without a college degree. According to Salary.com, a third class electrican earns an average of nearly $59,000 a year, with salaries ranging from $52,000 to $66,000.
To become an electrician, a candidate needs a high school diploma or GED certificate. A basic foundation in math is helpful.
To learn the trade, join an apprenticeship program through the International Brotherhood of Electrical Workers (IBEW), National Electrical Contractors Association (NECA) or Independent Electrical Contractors (IEC).
Candidates typically go through both classroom courses and on-the-job training, spending a total of about four years learning the ins and outs of the trade. During that time candidates can usually get jobs as electricians' helpers as part of the learning process.
The final step is to earn a license by taking a usually location-specific exam, to make sure the candidate is familiar with local building codes.