---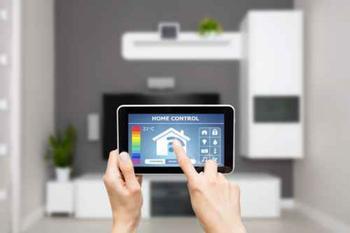 Millennials who don't have their hearts set on home ownership quite yet may be looking to rent for just a little while longer, and many may be settling into a multi-family dwelling. So what are these consumers looking for in an apartment?
To find out, Schlage recently polled 1,000 U.S. renters in multi-family dwellings. Their findings revealed two key trends: a desire for tech upgrades and the integration of next-generation access control features.
"Smart" apartments tended to go over big with Millennial respondents. Schlage found that 86% of Millennial renters in multi-family dwellings are looking for automated or remotely controlled devices. Sixty-one percent said they would be more likely to rent an apartment specifically because they like its electronic access features, including keyless entry doors.
Willing to pay more
These findings are significant, considering nearly half of renters in multi-family dwellings are expected to rent an apartment for the next five or more years, Schlage noted.
Among the study's additional findings:
55% of Millennials are likely to pay more for an apartment that has high-tech door locks compared to ones that did not.

20% of Millennials would pay more per month for a smart apartment. On average, they would be willing to pay about a fifth more for smart home features.

44% of Millennials would give up a parking space to live in a "high tech" apartment.
Smart home trends
While smart home systems are currently highly sought after by Millennial renters, features such as keyless entry are likely to become commonplace in the not-too-distant future. 
Many of those surveyed believe that keys may soon become a thing of the past. Forty-five percent said they felt that physical door keys will be obsolete in the next 10 years.
Respondents also believe that smart apartment apps are on the horizon. Sixty-three percent agreed that in 10 years apartments will need to offer all renters smart apartment apps.
---