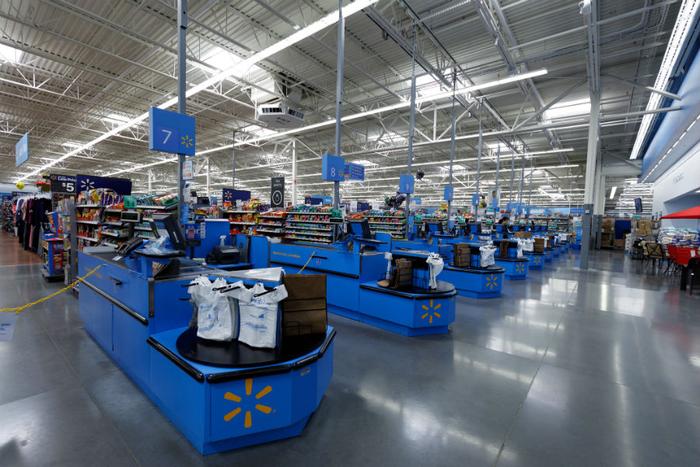 Chris Cracchiolo, senior vice president and general manager of Walmart+, has announced that Walmart has created a new rewards program for members of Walmart+ – Walmart Rewards. The program is aimed at helping Walmart+ members save more money at the store, which has recently expanded to include discounts on gas and prescriptions. 
"At Walmart, everything we do is in service of the customer," Cracchiolo wrote. "Sam Walton used to say, 'Give customers what they want, and a little more.' This is our ambition with Walmart+ – to offer a suite of benefits that are additive for our members. And as the needs of members evolve, we evolve right alongside them." 
What can shoppers expect?
The new rewards program is designed to offer Walmart shoppers discounts and special offers on a wide range of products – groceries, pet supplies, and home needs. Right now, the program is only offering rewards on specific items, though future evolutions of Walmart Rewards may include other features. 
To start saving money, consumers simply start shopping. When scrolling through the Walmart app or website, members will see the option to add a reward to a specific item.
The example shown in a video available on the Walmart company blog is the option to add a $0.75 reward to a bottle of ketchup. Once the reward is selected, it will be added to the Reward Center, which is available in the Walmart wallet in the app and online.
These rewards can then be used towards lowering the price of future Walmart purchases, both in-store and online. The more that customers shop, the more rewards they'll rack up, company officials say.
For current Walmart+ members, this rewards program is live, and no extra steps are necessary to start saving money. If you're logged into your Walmart account, either on the app or the website, you'll start seeing items eligible for discounts. 
Currently, Walmart+ members receive:
Unlimited free delivery on any items ordered online
Scan and go, which allows customers to use their phones to scan items in the store and pay for them digitally
Most recently, a subscription to Paramount+.
This latest effort is geared towards saving customers more money on items they're already buying. 
"We've always been committed to saving members time and money, and with Walmart Rewards, we're rewarding members for shopping with us through added savings on the items they want and need most," Cracchiolo said. "It's a little more that adds up to a lot."