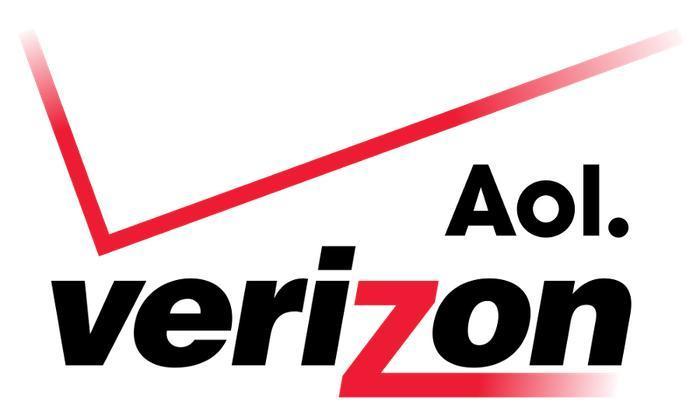 AOL has come a long way from the 1990s, when it was little more than a dial-up Internet service. Then it subsisted largely on the $30 monthly subscriptions it got from flooding the country with direct-mail sign-up offers on CDs.
Now AOL has a stable that includes the Huffington Post and engadget and boasts that it is an advertising-driven content-producing Master of the Universe. Its recent acquisition by Verizon for $4.4 billion removed any remaining doubts about its stature and viability. And last week's deal in which it took over ad sales for all Microsoft products further established its credentials as a major player in online advertising.
So why is this globe-girdling colossus still charging seniors and the non-tech-savvy $30 a month or more for a service they most likely don't use and often don't even know they have -- charges that many unwary consumers have been paying for more than a decade? And why does it make it so infernally difficult to cancel that many subscribers simply give up in despair?
Good questions. Verizon did not respond to requests for comment on whether it intends to assume any responsibility for AOL's conduct. 
No escape, no mercy
You would think that, by now, AOL would have finally grown up and released its remaining hostages but everyday we hear from people like Shari, who runs a small computer repair shop in Hercules, California.
"We have a customer who is an elderly woman of 80 years old who has been paying $29.99 a month for I do not know how long.  Her card recently expired and it's the one that AOL has been billing.  Jackpot! They cannot bill her anymore," Shari said. "However, they are now threatening to send her account to collections."
Shari told her customer that AOL now has a free email service and persuaded her to make the switch. Solution? Not quite.
"I am trying to get into her account to change it from the $29 plan to the $0 plan but we are having trouble resetting her password because the only option they give is to send a text message to her cell phone and she does not have texting capabilities. They sure do make it hard," Shari said. "I want to help her with both changing the plan so its free and also get this collection situation taken care of so she is not pestered by these crooks."
"They make it impossible"
Strong language? Maybe so, but not unusual. Complaints like these have been around forever and continue pouring into our database from customers all over the country.
Listen to Lou of Bakersfield: "This company should be ashamed of themselves. They make it impossible to cancel an account. I would think there is legal protection against making it impossible to cancel a recurring charge. But that is what I am finding after spending hours -- yes, hours -- trying to simply cancel an account."
Even those who succeed in switching to a "free" account often find out it's not so free after all. That's what happened to Donald of San Ramon, Calif.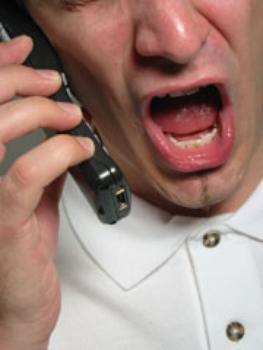 "Had free AOL and they billed me $234.00 for this year. Called them direct and they put me on hold for 42 minutes. Called them a second time and was put on hold for 71 minutes. I finally hung up without talking to anyone. The worst customer service I have ever received."
Lori of Philadelphia doesn't yet know how much AOL has billed her but she knows it's a lot.
"Way back during the dial-up era, we had an AOL account that we used primarily for a business we had. The economy tanked, as everyone knows and 8-10 years ago, I called and canceled the account. Or so I thought. … I never really questioned it until the bank statement came today with a charge of $38.99 for AOL Service."
Lori got on the phone and, when she finally got through to someone, she was told that it was her fault for not looking more closely at her credit card statements and she would be responsible for all the past charges -- an amount that could easily be $4,678, assuming a monthly charge of #38.99 for 10 years.
"I have spent my entire adult life either in sales or customer service and have NEVER dealt with such blatant thievery hiding behind incompetence," Lori said.
Stealth retention programs
None of this is really very surprising. It has been going on since AOL was mailing out those CDs. Way back in 2005, AOL signed a settlement with then-New York Attorney General Eliot Spitzer, agreeing to reform its customer service procedures and make it easier for customers to cancel.
"This agreement helps ensure that AOL will strive to keep its customers through quality service, not stealth retention programs," Spitzer said.
In 2007, AOL paid $3 million in an agreement with 48 states and the District of Columbia and promised to make it easier to cancel and collect refunds.  
In 2011, a ConsumerAffairs story took note of continuing complaints about AOL's cancellation procedures. "I have tried to cancel my AOL account for over five years," Thomas, of Grand Terrace, Calif., said. "I set it up years ago and never used it. I don't even own a computer any more."
Thomas said he has called AOL "for years" without result.
What to do?
So is there anything consumers can do to reliably and permanently cancel their AOL service?
Perhaps the easiest solution is to send a certified, return-receipt-requested letter to AOL's headquarters:
AOL 
770 Broadway
New York, NY 10003 

The letter should simply say something along these lines:

Dear AOL

I hereby cancel my account provided under the user name [user name] and revoke any existing authorization to draft my credit card, debit card, PayPal account, checking account or any other financial account you may have accessed.

I further request a full refund of all payments from [date] until the present time.

Very truly yours

etc., etc.

There is no guarantee that this will work, but it doesn't cost much to try.
What else?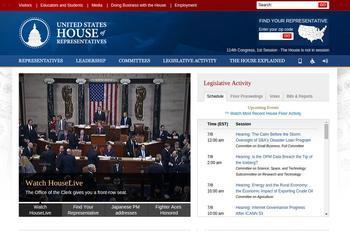 If nothing else works, you can always file a complaint with your state's attorney general. Just search for [Your State] Attorney General. They all have online complaint forms.
You can also complain to the Federal Trade Commission and the Federal Communications Commission. The links will take you to their complaint pages.
You can even write your Congressional representatives. Not nearly enough people do this and those who do are often surprised by the quick response they receive. Every Member of Congress has a staff that is dedicated to handling inquiries, complaints and requests from constituents. You're paying their salary, so let them hear from you.
Both the House and Senate have pages that will help you find the right person.