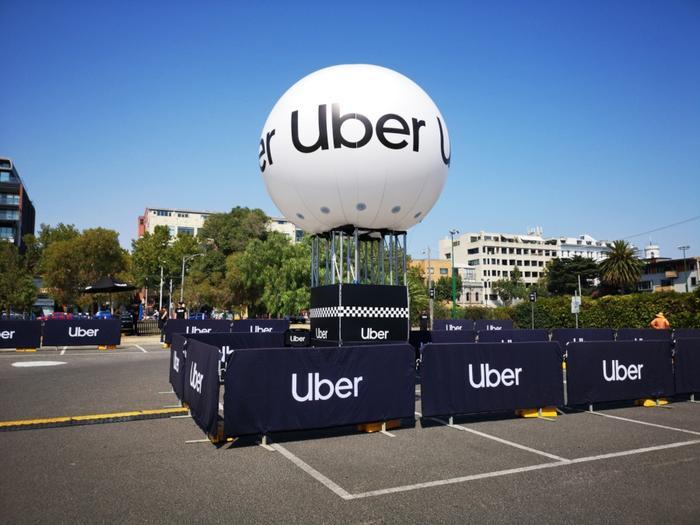 Uber has launched a new app that connects temporary workers with staffing agencies in need of workers. The app, called Uber Works, is only available in Chicago initially, but Uber says it plans to expand its availability "soon."  
Shift workers who use the service can find information on pay, location, and working conditions within the app. Workers can also use Uber Works to track working hours and breaks. Employers, meanwhile, can find "vetted and qualified" temporary workers through the app. 
"We believe a more efficient marketplace will also support businesses. By providing a reliable pool of vetted and qualified workers, Uber Works can help businesses reduce scheduling headaches, weather seasonal variations, and staff up for unexpected demand," Uber said in a statement.
The ride-hailing giant said its app was built on a commitment to delivering services that "support skill up-leveling and promote work re-entry." Uber said it will be teaming up with "various organizations that support workers in their employment journey." 
Trying to make a profit
The rollout of the app comes as Uber struggles to achieve profitability. In April, the company said its potential to turn a profit was being hampered by factors that include cutting prices for passengers, spending to recruit drivers, and investing in businesses such as food delivery and scooters. Going forward, Uber said it would be looking to shape its future through "worthwhile investments." 
Uber is currently embroiled in controversy over how it classifies its workers. Some workers have expressed discontent over their "gig worker" status, which deprives them of benefits. Others, however, appreciate the flexible nature of the job. For its part, Uber has said it continues to believe its drivers are "properly classified as independent." 
Uber noted in its announcement that staffing agencies -- not Uber -- will be in charge of employing, paying, and handling worker benefits when they use the platform.